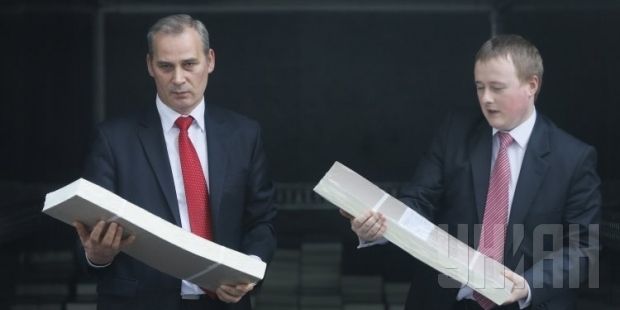 Six parties are likely to win seats in the next parliament in Ukraine, a new poll suggests / Photo by UNIAN
These are the findings of a national poll conducted by the Gorshenin Institute from October 12-21, a UNIAN correspondent reports.
According to the survey, the Bloc of Petro Poroshenko will be supported by 24.2% of respondents intending to take part in the vote, Batkivshchyna by 10.4%,the People's Front by 7.9%, the Radical Party by 7.4%, Civil Position by 5.4%, and Self-Help by 5.3%.
Among the political parties falling short of the 5% barrier are the Opposition Bloc (4.9%), the Strong Ukraine Party (4%), the Svoboda All-Ukrainian Union " (3%), the Communist Party of Ukraine (2.1%) and the Right Sector Party (1.2%).
At the same time, 19% of respondents have not yet decided how they are going to vote and 3.5% could not answer the question.
The survey was conducted in all areas of the country, except Crimea, Donetsk and Luhansk regions. A total of 2,000 adult respondents aged 18 years and above were interviewed. The poll's margin of error does not exceed 2.2%.
An earlier poll, based on a survey conducted by the Ilko Kucheriv Democratic Initiatives Foundation together with the Kiev International Institute of Sociology, indicated that only four parties were likely pass the 5% threshold to win seats in the Rada.