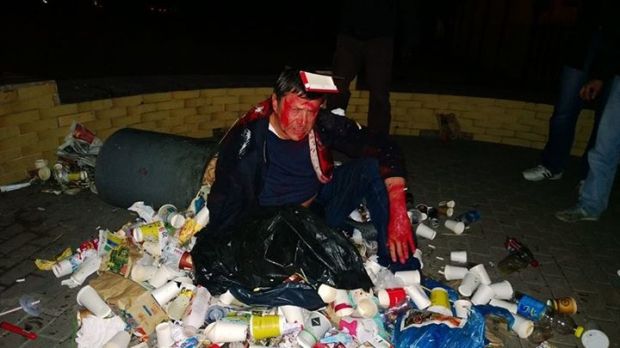 Officials in Ukraine take the Trash Bucket Challenge against their will / facebook.com / varta.kyiva
Dubbed "the Trash Bucket Challenge" in a take-off of the Internet's Ice Bucket Challenge, the craze has seen several politicans local and national unceremoniously dumped in garbage collection bins by political activists frustrated by the slow pace of lustration of the country's notoriously corrupt officials.
Sociologists asked respondents their opinion about the recent "street lustration," when officials are not only thrown into trash cans but sometimes beaten as well.
Some 48.8% of respondents said that they were against the trend, while 40.9% supported it. Another 10.3% said they could not answer.
The respondents were also asked if they were ready to start a third Maidan uprising if the new government fails to carry out reforms or fulfill its promises.
A total of 49% of respondents said they were not ready to start a new Maidan, 38.1% said they were ready, and 13% were unable to decide.
The poll was conducted in all areas except Crimea, Donetsk and Luhansk regions. A total of 2,000 respondents aged over 18 years were polled. The poll's margin of error does not exceed 2.2%.