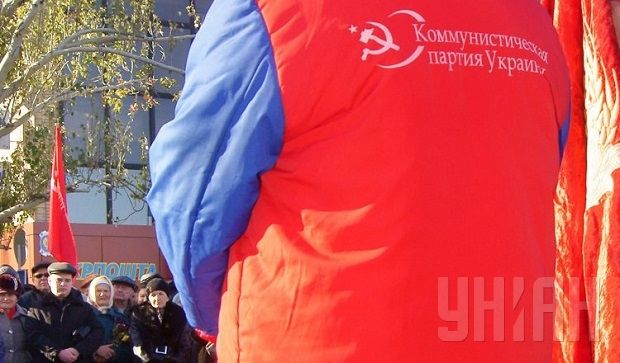 A court in Kyiv has postponed hearings on a case on banning the Communist Party of Ukraine / Photo by UNIAN
A statement criticizing the court was issued by the chairman of Svoboda's regional branch in Zhytomyr, Sidor Kizin, at a rally held by the activists near the court building.
At a court session on Wednesday the presiding judge read out a petition from the members of the Communist Party regarding their inability to appear in court in view of the current election campaign.
"We believe that even under the current conditions it should have been possible to consider this matter in essence," Kizin said.
The court began hearings of the case on banning the Communist Party in August this year.
Earlier, Svoboda MPs tabled in parliament a bill to ban the communist ideology in Ukraine.