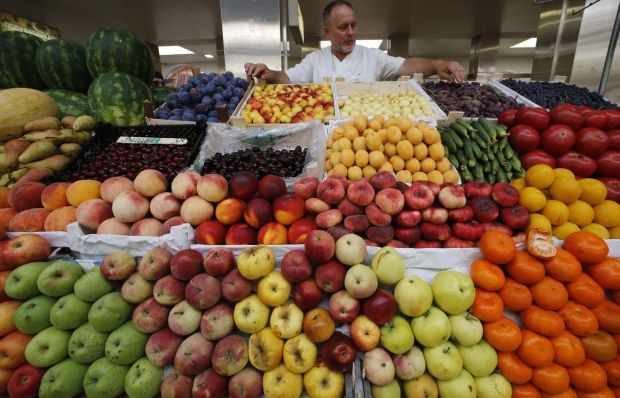 REUTERS
The decision to relax the ban for Turkish products make was made following telephone negotiations between the Head of Phytosanitary, Seed and Grain Quality Control Administration of Rosselkhoznadzor, Alexander Isaev, and Deputy General Manager of Plant Protection and Quarantine Department of General Directorate of Food and Control of the Ministry of Food, Agriculture and Livestock of Turkey Nevzat Birişik.
"The Russian side has clarified the conditions under which the Turkish regulated products may be imported into Russia through the territory of Ukraine, and has committed to undertake the necessary measures to ensure safety of such transit" the Rosselhoznadzor statement reads.
The transit of goods through the third countries is a legal practice, provided that the re-exporting country issues the relevant re-export certificates confirming the cargo's route, and the transit conditions and the goods themselves are checked, Rosselkhoznadzor said.
The ban on the import and transit of all plant products from Ukraine was imposed by Rosselhoznadzor in view of the fact that, according to its estimations, the State Veterinary and Phytosanitary Service of Ukraine was not able to guarantee the safety of plant products produced in this country or transited through its territory.