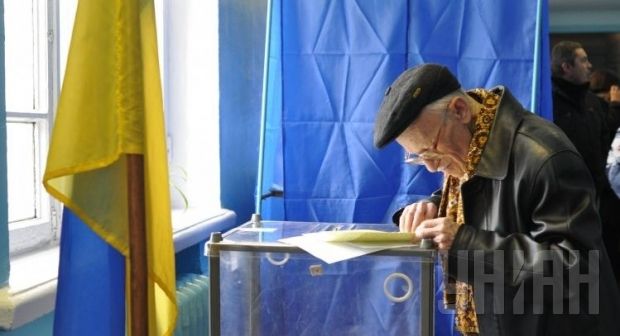 There's little to choose between the vague manifestos of Ukrainian parties, experts say / UNIAN
Case Ukraine Executive Director Dmitry Boyarchuk and a representative of the Kyiv School of Economics, Ilona Solohu,b gave their assessment of the various parties' programs at a briefing in Kyiv on Thursday, an UNIAN correspondent reports.
"In fact, we can't really even talk about programs. We can talk about declarations and intentions," Boyarchuk said when commenting on the parties' plans.
"No significant changes are evident. Each and every one of them condemns corruption, and calls for lustration, and the need to fight against the oligarchs and defend the country, while their economic plans are vague. No one even mentions infrastructure, housing and utilities needs."
According to Boyarchuk, political manifestos must state goals, terms of implementation and the anticipated outcome.
"But we cannot see that," he said.
"No party scores more than six on a 0-10 evaluation scale."
Likewise, many parties favor the decentralization of the economy and social protections for the participants of Anti-Terrorist Operation, but no specific reforms or sources of their financing are proposed.
"Basically, all of the manifestos are calling for improvements to the state governance by means of lustration, the reduction of [numbers of] state officials, and the implementation of e-governance - but these are the only specific measures outlined by the parties," Boyarchuk said, pointing to the fact that the parties' anti-corruption proposals are given only in broad terms.
"No innovations in economic policy are likely to take place," Solohub said.
"The simplification of the tax system and the fight against monopolies are common themes, but what is also common is the absence of specific measures to achieve this. A lot of political parties state their commitment to supporting domestic producers by curbing imports and providing special lending programs, while striving simultaneously to build a market economy, [policies] that tend to contradict each other."