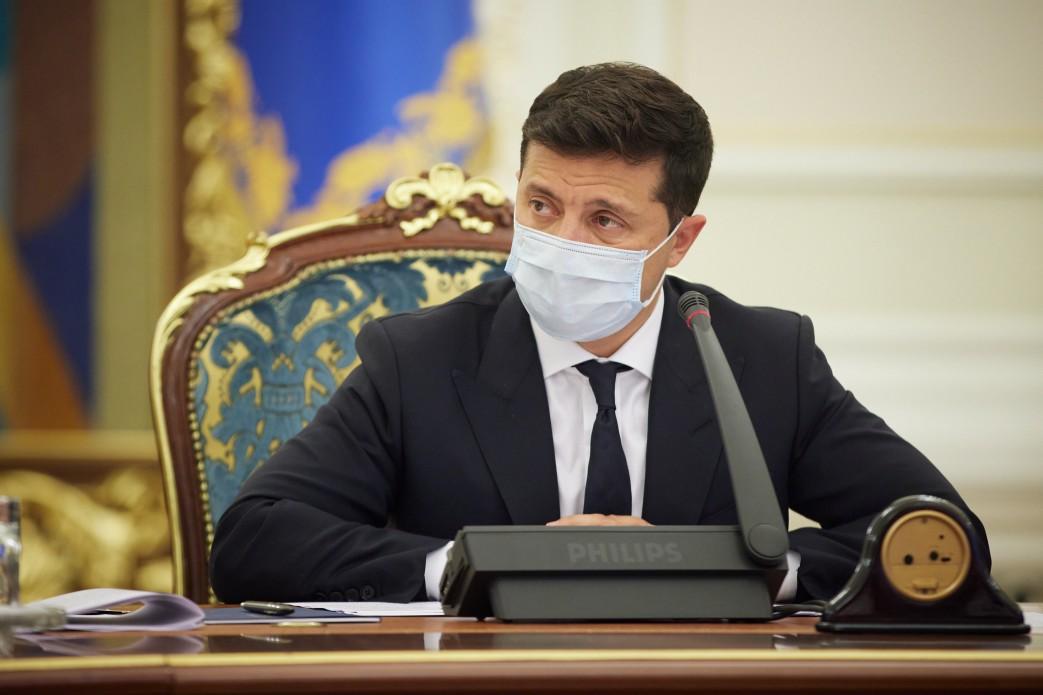 The president says Ukraine hasn't had such document since 2018 / Photo from president.gov.ua
Ukrainian President Volodymyr Zelensky has called on lawmakers to approve the anti-corruption strategy for 2020-2024 as soon as possible.
The draft strategy outlined in a bill on principles of state anti-corruption policy for 2020-2024 was discussed at a meeting of the National Council on Anti-corruption Policy, which was chaired by the president, the presidential press service said.
Read alsoG7 ambassadors: Anti-corruption agencies' integrity must be protected in Ukraine
Zelensky, in particular, said that starting from 2018, Ukraine has not had such a strategic document in the field of the fight against corruption, which is one of the causes behind the low efficiency of anti-corruption agencies.
"Society expects systematic and coordinated actions in preventing corruption and effective results of the activity of anti-corruption agencies of Ukraine," he said.
The meeting was attended by Prime Minister Denys Shmyhal, Chief of the National Agency of Ukraine on Corruption Prevention (NACP) Oleksandr Novikov, and Prosecutor General Iryna Venediktova.
Strategy in detail
The bill on principles of state anti-corruption policy for 2020-2024 was endorsed by Ukraine's government on September 16. Bill no. 4135 has already been registered in parliament.
The strategy contains five main principles: optimization of government agencies' functions; digital transformation and open data; convenient law-based services; intolerance of the population for corruption; and the inevitability of punishment.
The strategy identifies eight main areas where changes are needed: the court, the prosecutor's office, the police; state regulation of economy; public and private sectors of economy; taxes and customs; construction, land, infrastructure; defense sector; healthcare, social protection; the system of preventing and combating corruption in general.
Novikov said lawmakers should approve the relevant bill by the beginning of October, and within three months the NACP will work with the government to develop an action plan to implement the strategy.
After the implementation of the document, the losses from corruption will be reduced by UAH 200 billion (about US$7 billion) a year, he said. This, in turn, will help attract more investment.
According to him, the strategy takes into account international recommendations, best practices and commitments of Ukraine, in particular, those specified in the memorandum of cooperation with the International Monetary Fund and the European Union.
Once adopted by the Verkhovna Rada, the strategy will be binding on all government agencies, both at the local and national levels.