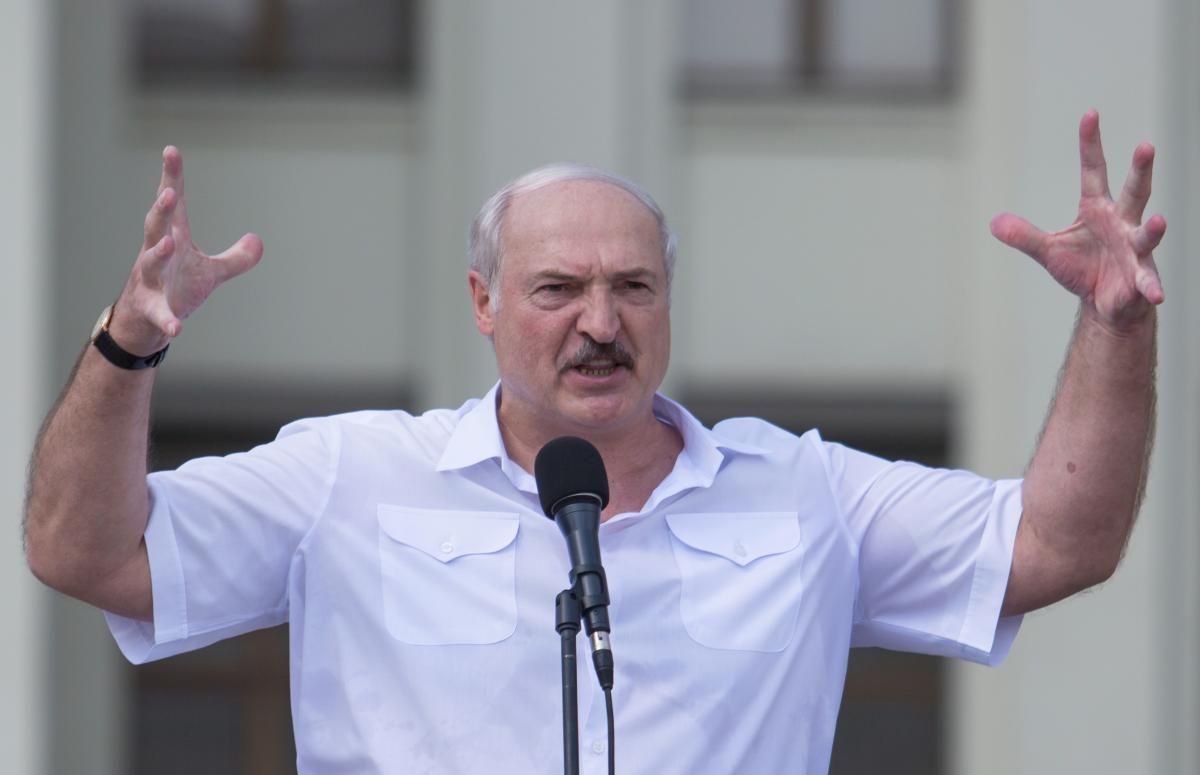 REUTERS
President Alexander Lukashenko of Belarus in the spring of 2014, when Russia was annexing Crimea and fomenting unrest in Donbas, offered the then head of the Polish government, Donald Tusk, to convince the EU to support the merger of Ukraine and Belarus into a union state headed by Lukashenko himself.
"Lukashenko phoned me then, when I was prime minister, and directly offered that I convince the EU that he could be the guarantor of a peaceful solution to the Ukrainian issue. And that we support his idea of ​​an alliance of Belarus and Ukraine with him as president of both countries," Tusk told the Polish outlet onet.pl, according to lb.ua.
Read alsoUkraine freezes all contacts with Belarus – FM KulebaTusk says this is how Lukashenko sought to protect Belarus from Russian aggression, and himself – from losing power.
"At that time, everyone was afraid that Russia would not stop at the annexation of Crimea, and Lukashenko was wary of uncontrolled developments, to which not only Ukraine, but also Belarus could fall victim. And this could also mean it was over for him," Tusk explained.
Lukashenko was wary of uncontrolled developments, to which not only Ukraine, but also Belarus could fall victim
Russia and Belarus: Union State
Last year, leaders of the Russian Federation and Belarus, Vladimir Putin and Alexander Lukashenko, agreed to create a single parliament and government of the two countries. It was reported that the planned Union State is a supranational union of the Russian Federation and Belarus with a single political, economic, military, customs, currency, legal, humanitarian, and cultural space.
However, a month later Lukashenko announced he would not surrender the independence and sovereignty of the country, "even to fraternal Russia."
Earlier, Lukashenko said that his country was suffering huge losses due to unequal trade relations with Russia. Not a single document on the integration of Belarus with the Russian Federation will be approved until principled issues are resolved.
Russia has been putting more pressure and tightening its grip on Belarus over the past years, Lukashenko told Echo of Moscow Radio late last year.
"If Russia tries to violate our sovereignty, you know how the international community will react, they will be drawn into the war. The West and NATO will not tolerate this [the possible encroachment on the sovereignty of Belarus] as they'll consider it a threat to them. And in some ways they are right," said Lukashenko.
The comment came following a protest rally on December 7 where Belarusians took to the streets calling for the authorities to protect state sovereignty and for the president to be sacked if he goes for the Union State deal with Russia.
In August 2020, a contested presidential election where Lukashenko claimed a landslide win, huge protests emerged as many Belarusians believe the vote count was rigged. Amid mounting unrest, Lukashenko held several phone talks with Vladimir Putin, ensuring his "comprehensive" support and receiving a promise of assistance to disperse protests upon request.
Lukashenko has also been claiming external meddling in Belarus' affairs allegedly coming from the West and Ukraine.
Russian Foreign Minister Sergei Lavrov went as far as accusing "Ukrainian extremists" of trying to destabilize Belarus, while his Belarusian counterpart Vladimir Makei boasted of a breakdown of the "color revolution" by the "Ukrainian scenario."