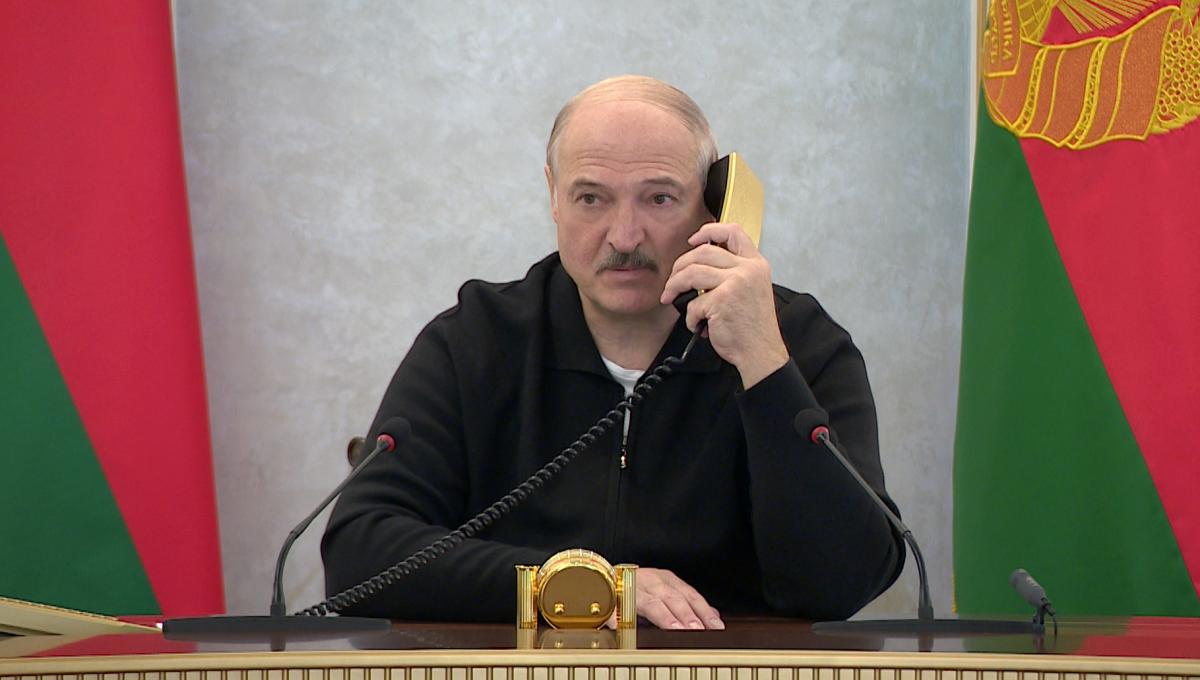 REUTERS
President Alexander Lukashenko of Belarus has accused Ukraine, Poland, Lithuania, and the Czech Republic of meddling in the country's internal affairs.
According to him, the situation in Belarus is greatly influenced by foreign interference in domestic affairs of the country and external control over street protests, BelTA reported.
Read alsoLukashenko mulled union state with Ukraine – Tusk"It originates from Poland, Czechia, Lithuania, and Ukraine, which is most disturbing to us. Yesterday you heard the statement by Russian Minister of Foreign Affairs Sergei Lavrov, who openly stated what is going on at the border, although he is a very restrained and delicate person in this regard. We respond to any negative actions targeting Belarus. To prevent the start of some kind of fire in Minsk is the most important thing to us. Because it always happens like that: things start in the capital city before spreading across the entire country," the Belarusian president said as he authorized the appointment of new heads of municipal executive bodies in several districts of Gomel Oblast on September 3.
Lukashenko added Belarus had found itself facing external aggression one-on-one and thanked the Russian side for support. Otherwise, Belarus would have had a difficult time, he believes.
"Mistakes cannot be allowed to happen. But you should clearly understand there is a line nobody is allowed to cross. If it happens, of course, we will respond in strict compliance with the law. This is why I want you to make people aware of it. They should not condemn me for some leniency. There is no leniency here. The country is working although many would like us to collapse, particularly our neighbors," the Belarusian leader said.
Belarus protests: background
On August 9, presidential elections were held in Belarus. The country's Central Election Commission announced the final election results. In particular, 80.1% of voters supported incumbent President Alexander Lukashenko, 10.1% voted for Svetlana Tikhanovskaya, 1.67% for Anna Kanopatskaya, 1.2% for Andrey Dmitriev, and 1.14% for Sergei Cherechnya. Some 4.59% voted against all candidates.
Thousands of residents of Belarus took to the streets to protest what they believe is a rigged vote count. Riot police violently cracked down on protesters.
Belarus' Ministry of Internal Affairs said about 7,000 protesters had been detained in different cities since August 9. On the evening of August 13, the authorities started to release detainees.
On August 14, the European Union announced it did not recognize the outcome of the presidential elections in Belarus and on August 19 leaders reportedly agreed on sanctions to be introduced over election rigging and violence against protesters.
The March of Freedom, the largest protest in the history of Belarus, took place on August 16 in Minsk. Hundreds of thousands of people joined in.
On August 20, the Prosecutor General's Office opened a criminal probe into the attempt by the opposition to "seize power."
Lukashenko has repeatedly claimed "foreign interference" in the election and the external efforts to foment protests. He spoke with Russian President Vladimir Putin who had promised him comprehensive assistance upon request.
Belarusian Defense MinisterViktor Khrenin has warned of the possible use of army to disperse protesters rallying under the flags he claims were once used by Nazi troops.
Ukraine's Foreign Ministry said it was freezing all contacts with Belarus amid the moves and statements by the Belarusian side.