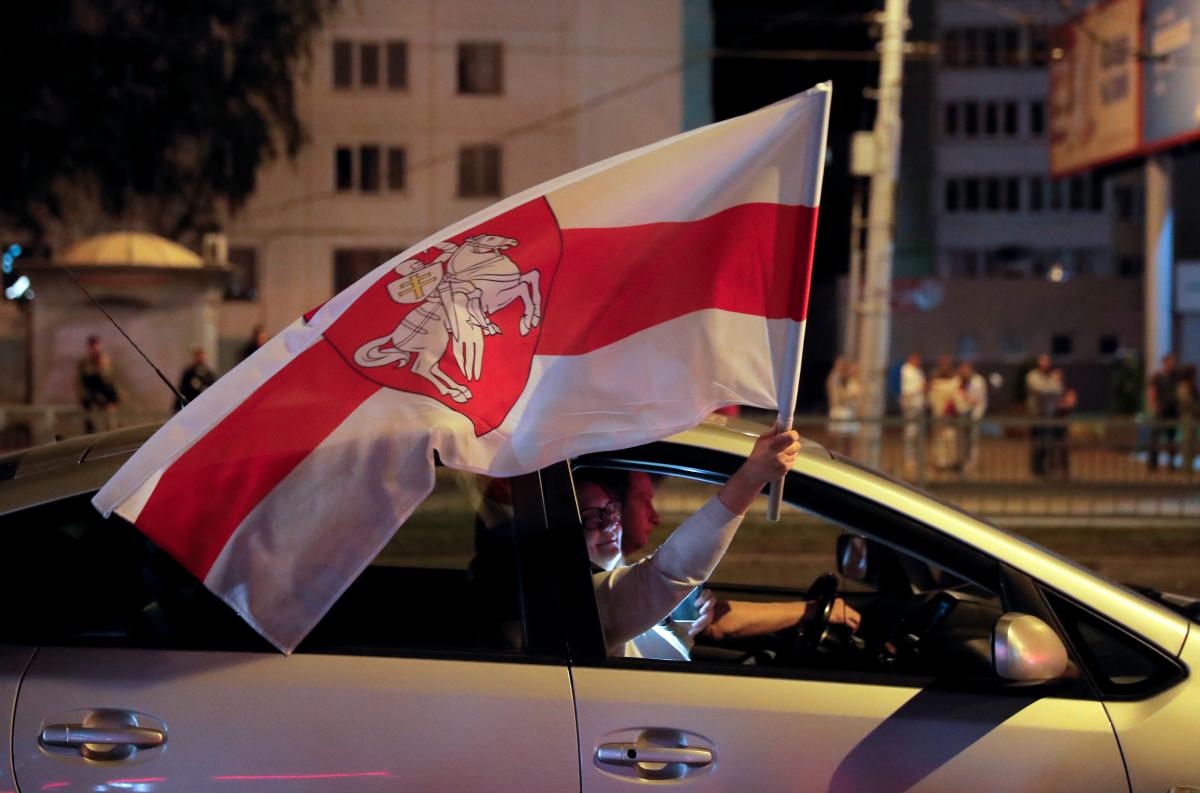 Two Ukrainians detained in Belarus have been released / REUTERS
The Belarusian authorities have released two Ukrainians who were detained for allegedly taking part in protests.
"Ukrainian journalists [Kostiantyn] Reutski and [Yevhen] Vasylyev are free! They left Okrestino [Minsk's Isolation Center for Offenders]," as reported by the Belarusian Association of Journalists on Telegram on August 14.
Reutski and Vasylyev were detained in Belarus on August 12.
Read alsoMinsk talks on Donbas may change location over protests in Belarus – Kravchuk
Board member of the Vostok [East] SOS charity foundation, coordinator of the Humanitarian Policy Development Office of Ukraine Oleksandra Dvoretska said the Ukrainians had been detained because Reutski had been filming the arrest of a passer-by by law enforcers on his mobile phone. In turn, Belarus' Ministry of Foreign Affairs said the Ukrainians had been detained as they were working in that country without accreditation. However, Dvoretska emphasized Vasylyev and Reutski had been in Belarus legally, and there were no questions from the border guards when crossing the border.
Meanwhile, Ukrainian Foreign Minister Dmytro Kuleba says the two men are at the Embassy of Ukraine in Belarus now, being under the protection of Ukrainian diplomats.
Earlier, Ukrainian Deputy Foreign Minister Yevhen Yenin said one of the Ukrainians detained during recent protests in Belarus would be released on August 14 after paying a fine.
Detentions in Belarus
On August 12, nine citizens of Ukraine were detained amid protests in Belarus, but later they were released.
Also, three Ukrainian citizens, namely Vostok [East] SOS human rights activists Kostiantyn Reutski and Yevhen Vasylyev, as well as Oksana Alioshyna, were detained on August 12.
A criminal case was reportedly opened against them on charges of mass riots. They were facing three to eight years in prison.
Belarusian human rights activist Tatyana Ravyaka's apartment where Reutski and Vasylyev were staying was searched.
Ukraine's Minister of Foreign Affairs Dmytro Kuleba called on Ukrainian citizens not to travel to Belarus because of the difficult social and political situation there.
On August 13, another Ukrainian citizen was detained in the town of Brest, Belarus, during ongoing protests in that country.