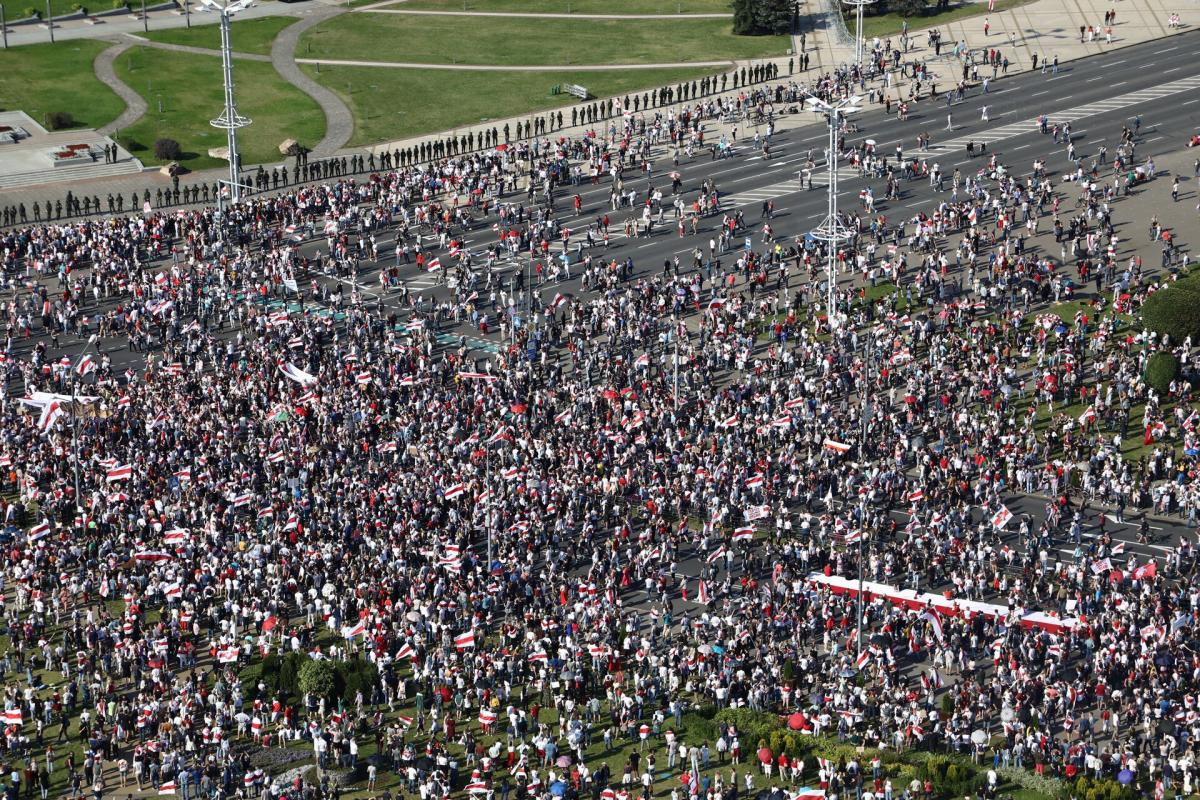 REUTERS
Ukrainian Foreign Minister Dmytro Kuleba believes Russia is exercising "fairly effective control" over the recent developments in Belarus.
"While the Russian Federation is exercising fairly effective control over the events in Belarus, the Belarusian side, our partners, accuse Ukraine of things it's not doing in Belarus but Russia is," Kuleba told an online briefing on Friday, an UNIAN correspondent reports.
According to the minister, Ukraine approaches the Belarusian crisis exclusively from the point of view of its national interests.
Read alsoLukashenko mulled union state with Ukraine – TuskFirstly, Kuleba noted, this is about national security, secondly, protection of Ukrainian citizens on the territory of Belarus, and thirdly, protection of Ukrainian economic interests in relations with Belarus.
"We need to consider the situation comprehensively, we don't have to twitch at every word, because a very complex game is being played and we must minimize the negative consequences for Ukraine in this game," the minister added.
Belarus protests and allegations against Ukraine
Mass protests and strikes have been ongoing in Belarus since August 9 when the presidential election was held and Alexander Lukashenko, a long-time ruler, claimed a landslide victory, while many in Belarus believe the vote count was rigged.
Lukashenko has repeatedly stressed that the unrest was being fueled by external forces, and asked Russian President Vladimir Putin to jointly react "in the event of an aggravation in terms of external threats."
On September 2, Russian Foreign Minister Sergei Lavrov claimed that the situation in Belarus was being destabilized by "extremists" from Ukraine.
"About 200 extremists trained on Ukrainian territory are now in the Republic of Belarus," he alleged.
On the same day, Ukraine's top diplomat Dmytro Kuleba decried the allegations as "Lavrov's delirium" and a figment of a "sick imagination."