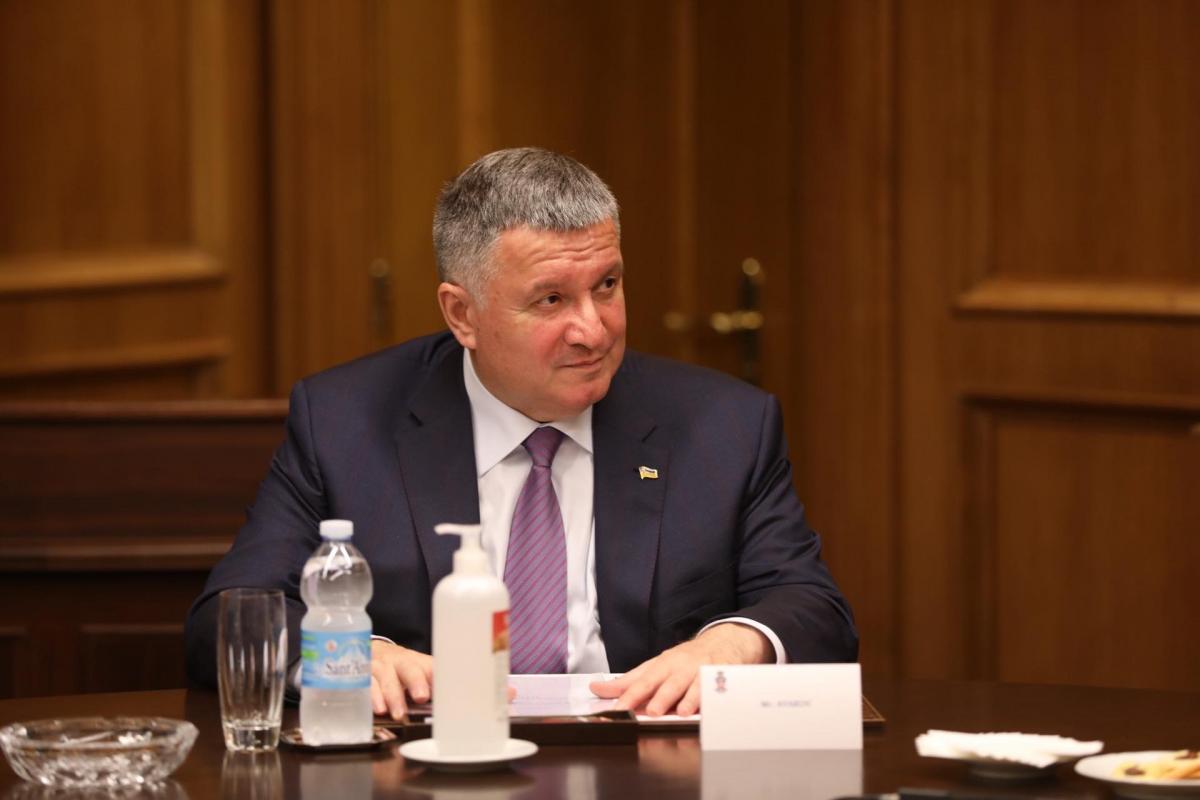 mvs.gov.ua
Ukraine's Interior Minister Arsen Avakov has said the accusations of President of Belarus Alexander Lukashenko of Ukraine's alleged meddling into the affairs of Belarus are "complete nonsense."
"Lukashenko seems to have gone nuts about his power and paranoia around it. He is talking complete nonsense. He probably got the texts [of his statements] from [Russian President Vladimir] Putin. But if someone goes crazy, it doesn't mean everyone should act the same way! We think about Ukraine and wish only peace and prosperity to Belarus," the minister of interior wrote on Facebook.
The minister assures that Ukraine does not interfere in other countries' internal affairs, and that the people of each country have the right to determine their own destiny, without external meddling.
"So go drink some water, Mr. Lukashenko, calm down. Ukrainians are friends to Belarusians, don't manipulate by blaming your neighbors. Look for the beam in your own eye," the minister added.
Read alsoBelarus beefing up security on border with Ukraine, closes borders with Lithuania, PolandRecent developments in Belarus in brief
On August 9, presidential elections were held in Belarus. The country's Central Election Commission announced the final election results. In particular, 80.1% of voters supported incumbent President Alexander Lukashenko, 10.1% voted for Svetlana Tikhanovskaya, 1.67% for Anna Kanopatskaya, 1.2% for Andrey Dmitriev, and 1.14% for Sergei Cherechnya. Some 4.59% voted against all candidates.
Thousands took to the streets to protest what many believe was a rigged vote count. Riot police violently cracked down on protesters.
Belarus' Ministry of Internal Affairs said about 7,000 protesters had been detained in different cities since August 9. On the evening of August 13, the authorities started to release detainees.
On August 16, the March of Freedom, the largest protest in the history of Belarus, took place in Minsk. Hundreds of thousands of people joined in.
Lukashenko has repeatedly claimed "foreign interference" in the election and external efforts to foment the protests. He spoke with Russian President Vladimir Putin who had promised him comprehensive assistance upon request.
On August 27, Putin suggested sending Russian security forces to suppress protests in Belarus.
The European Union declared non-recognition of the Belarus election results and reached an agreement to impose sanctions against Belarusian officials in response to vote rigging and the use of violence against protesters.
On September 15, the Verkhovna Rada of Ukraine adopted a statement on Belarus. Ukrainian lawmakers said the presidential elections in that country were unfair. They condemned repression against protesters and vowed support for sanctions to be introduced by the European Union against Belarusian officials.
On September 16, Lukashenko labeled Ukraine "an outpost of political provocations."