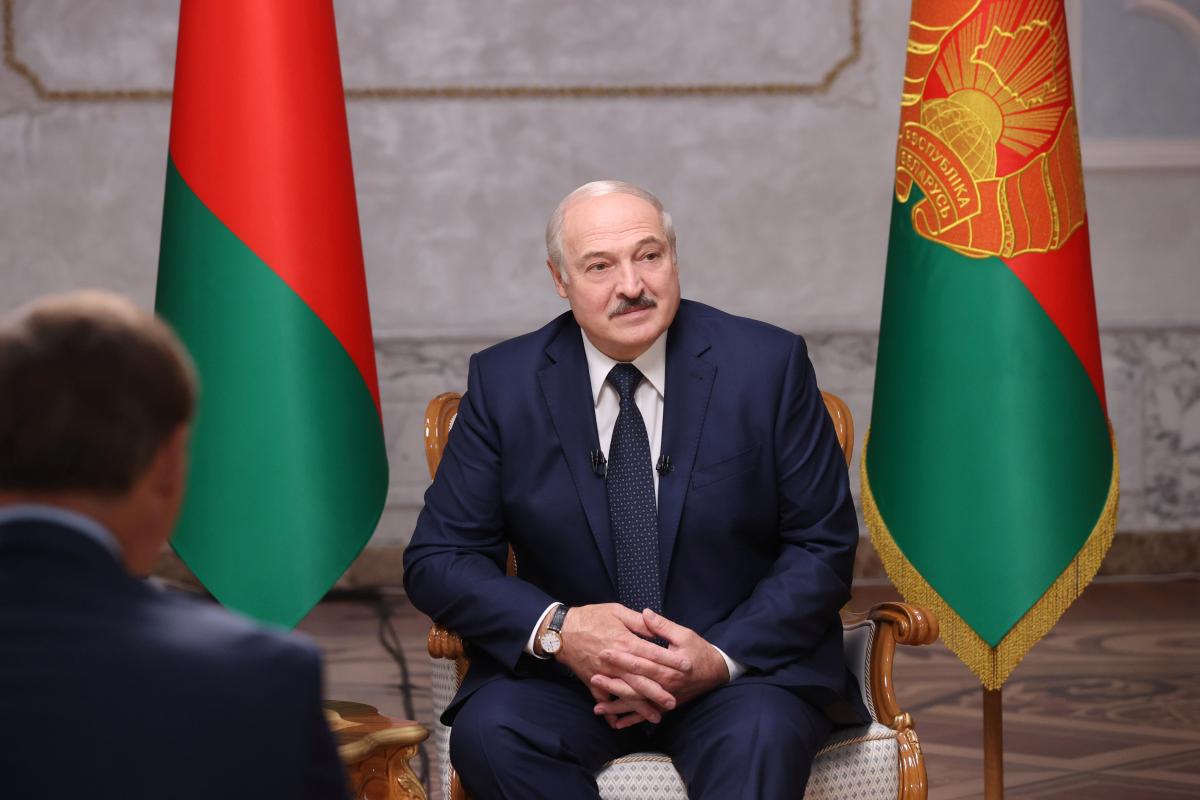 REUTERS
Alexander Lukashenko, a long-time Belarusian leader who has recently claimed a landslide win in a controversial election that sparked massive protests across the country says he would not have extradited the group of Russian mercenaries detained in Belarus in early July to Ukraine.
That's according to Roman Babayan, editor-in-chief of Moscow Speaking radio station, who attended an interview Lukashenko gave Russian media on Tuesday.
According to him, Lukashenko has lingered on the topic of Wagner PMC mercenaries detained in Belarus in the heat of the election campaign.
"The essence is as follows: he got a tip from the border between Russia and Belarus that a bus was crossing in, carrying 33 men. Moreover, the tip came from a bus driver, who he claimed was not a security operative or an agent, just an ordinary Belarusian. But he was vigilant. Lukashenko told to watch out for that person," Babayan said.
Read alsoUkraine intends to prosecute Russian mercenaries at national level, apply int'l toolsAfter that, Lukashenko allegedly ordered the security agencies to monitor mercenaries' movement. After they were detained, information emerged that they were supposed to fly further to Istanbul.
"I then summoned chiefs of special services, and then I turned to both Ukraine and Russia to send in their prosecutors, but they never came. And then I sent my son, who is a security adviser, to apologize to these people and I asked, where they would like to go. They said: 'We want to go to Russia.' And so they went," Babayan quoted Lukashenko as saying.
Lukashenko noted that Belarus would not have extradited these men to Ukraine had Kyiv demanded it, Babayan added.
Wagner PMC exposed in Belarus
On July 29, 2020, a group of mercenaries with the Wagner PMC were detained in Belarus, 32 – outside Minsk, another one – in the south of the country. Among them were those who fought against Ukraine in the Donbas war.
Belarusian law enforcement said they had been tipped about the deployment of over 200 militants to destabilize the country amid the election campaign.
Belarus turned to the Ukrainian authorities to verify the involvement of the detainees in crimes committed in Ukraine.
On July 30, Ukraine began consultations with Belarus on the extradition. On August 7, President Alexander Lukashenko of Belarus said Ukraine must prove the guilt of the detained mercenaries to seal extradition.
On August 9, Lukashenko said he had received a five-page letter from Russian President Vladimir Putin with information on the situation around the detention of Wagner troops.
On August 11, the Office of the Prosecutor General of Ukraine sent inquiries to their Belarus counterparts appealing for the extradition of 28 mercenaries. All 28, including nine citizens of Ukraine, had been charged with participation in a terrorist organization.
On August 14, Belarus handed 32 Wagner troops over to Russia.
Ukrainian President Volodymyr Zelensky called Belarus' move a "strange, politically incorrect, and definitely unacceptable thing to do in friendly interstate relations."
The move by Belarus government was among factors that led to Kyiv putting on freeze its official contacts with Minsk.