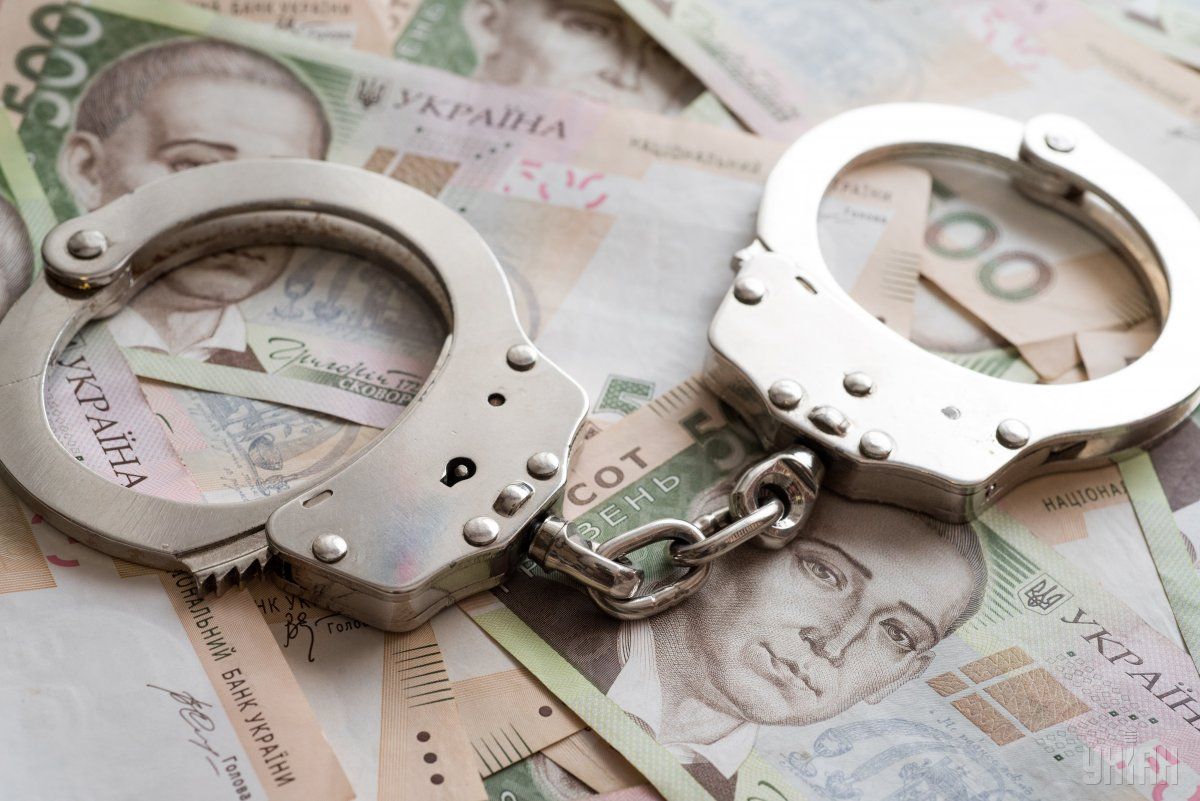 An aide to a lawmaker was detained on involvement in bribery / Photo from UNIAN
Ukraine's High Anti-Corruption Court (HACC) has chosen a measure of restraint for an aide to a Ukrainian lawmaker in the form of detention or alternative bail set at over UAH 1 million, or US$35,660.
This was reported by the press service of the Specialized Anti-corruption Prosecutor's Office (SAPO).
Read alsoRecord attempt to bribe chiefs of Ukraine's anti-graft agencies lands suspects behind bars
"A HACC investigating judge has partially satisfied the motion and authorized the detention of the suspect with the alternative of paying UAH 1,000,552 in bail," it said.
The ruling of the court could be appealed within five days.
Serhiy Leshchenko, a member of JSC Ukrzaliznytsia's supervisory board, said on Telegram that it was Ivan Fishchenko, an assistant to MP Oleksandr Yurchenko.
Corruption scandal in the Verkhovna Rada
On September 14, Deputy Chairman of the Holos parliamentary faction Yaroslav Zheleznyak said that Prosecutor General Iryna Venediktova should be invited to parliament to probe into a bribery case when a Member of Parliament allegedly demanded US$200,000 in bribe for the adoption of a particular draft law.
MP Geo Leros, who does not belong to any parliamentary faction, wrote on Facebook that National Anti-corruption Bureau detectives had allegedly caught aide to MP Oleksandr Yurchenko (the Servant of the People parliamentary faction) red-handed amid taking a bribe.
Oleksandr Kachura, a MP from the Servant of the People faction, said on Telegram that Yurchenko had decided on his own to leave the faction.
On September 15, Venediktova announced in parliament that she saw no reason to serve Yurchenko with charge papers in the bribery case.
Meanwhile, SAPO said that the aide to the lawmaker had been served with charge papers and is suspected of complicity in the bribery case involving a Member of Parliament.
According to the investigation, the assistant to the MP acted as an intermediary in obtaining US$13,000 for submitting proposals to a bill on recycling of solid household waste. He is also charged with the solicitation of US$200,000 as a bribe to make members of a parliamentary committee to support the amendments to the bill.
The aide to the MP is charged with Part 5 of Article 27 and Part 4 of Article 368 of the Criminal Code of Ukraine, i.e. complicity in a crime committed by a high-ranking official to obtain unlawful profit.