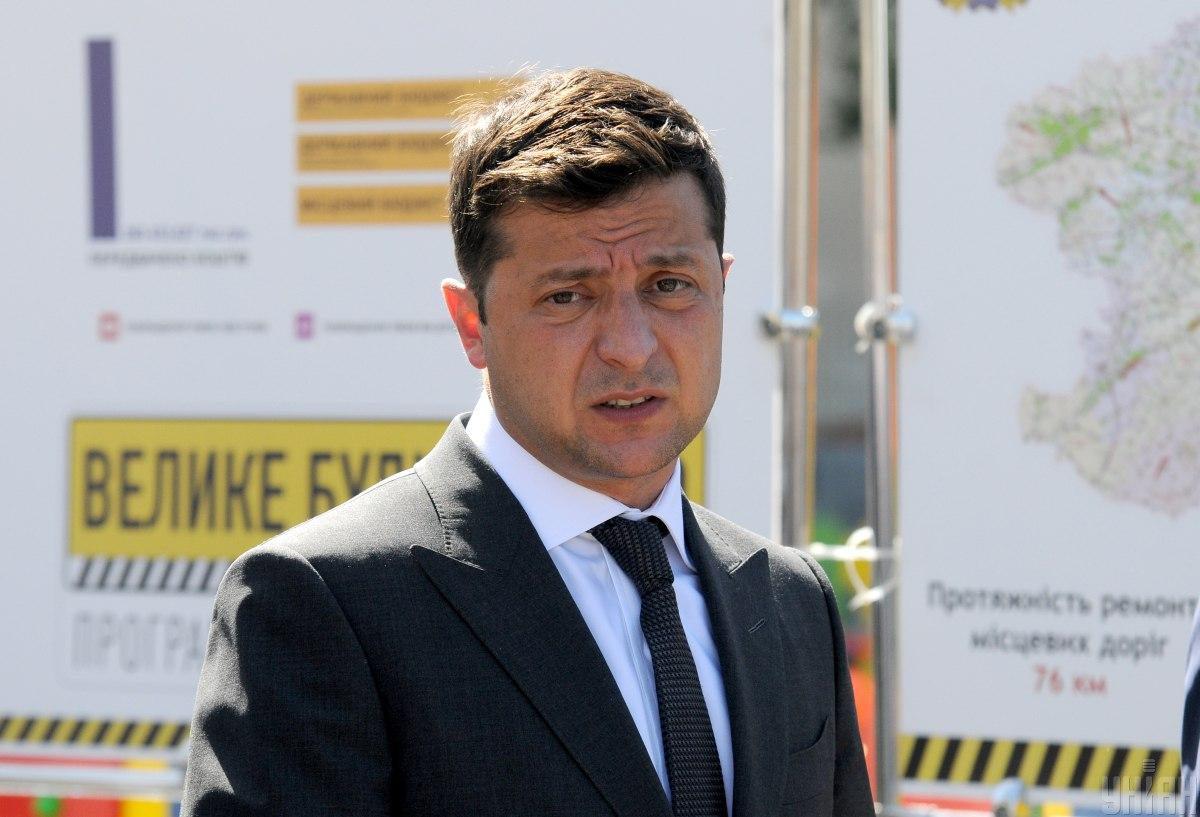 Photo from UNIAN, Andriy Marienko
President Volodymyr Zelensky of Ukraine has commented on the move by a number of local leaders to ignore the obligatory strengthening of quarantine rules.
"On some rebellious local leaders…In general, I don't understand who's fighting whom. I'm not fighting anyone at all. This sounds ridiculous, but these 'rebels' ... I do realize that ahead of local elections they seek to please people and open up everything, allow them walking around with no masks on, and turn a blind eye to things..." Zelensky said at a briefing as part of a working trip to Khmelnytsky region, according to an UNIAN correspondent.
As a result of a careless attitude towards the pandemic, there may not be enough beds in hospitals: "No one's fighting with anyone, we will simply have not enough beds [for COVID-19 patients].
"For example, take Ivano-Frankivsk region, to which I have a very good attitude – if there's such a number of cases there, I don't understand why this region should become another Italy? They simply have no beds available. This is just an unfair position," he added.
The President stated that people might not like restrictions, but the latter must be logical and fair.
"This is about communication between local authorities and the Ministry of Health, not about communication between local authorities and the president," the head of state pointed.
Read alsoUkraine reports over 2,500 new COVID-19 cases on Sept 9According to Zelensky, local officials should work jointly with the central government. He suggested that local leaders who have refused to strengthen quarantine in accordance with the epidemic situation be forced to visit homes of corona victims' families and "look them in the eyes."
Adaptive quarantine in Ukraine
Adaptive quarantine has been enforced in Ukraine since August 1. It provides for the division of all regions into four zones – "green", "yellow", "orange", and "red" – depending on the epidemiological situation.
In each of the epidemiological zones, different quarantine restrictions shall be applied.
Since September 7, three regional centers have been put into the red zone: Ivano-Frankivsk, Ternopil, and Chernivtsi.
On September 7, Ivano-Frankivsk Mayor Ruslan Martsynkiv said he would greenlight the reopening of schools and kindergartens from September 14 if the city remains in the red zone past this date.