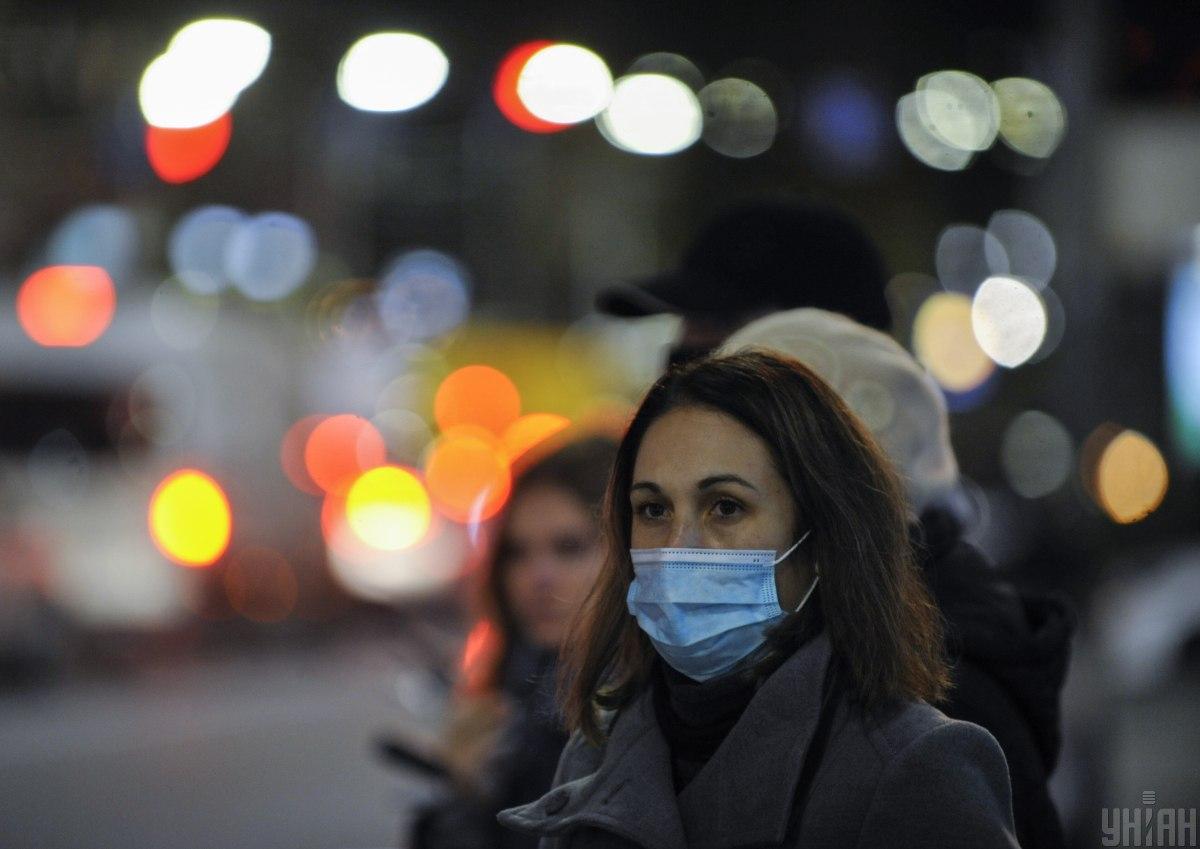 The Rada asked the Cabinet to soften curbs effective on the weekend / Photo from UNIAN, by Serhiy Chuzavkov
The Verkhovna Rada, Ukraine's parliament, has not backed a draft resolution recommending that the Ukrainian government soften the curbs imposed along with the so-called weekend quarantine.
A mere 149 Members of Parliament voted for resolution No. 4381 on Cabinet decision No. 1100 dated November 11 on strengthening anti-epidemic measures, an UNIAN correspondent reported.
Read alsoPM Shmyhal hails weekend quarantine, says it helps slash new COVID-19 cases
Of them, there were a mere 34 representatives of the ruling Servant of the People parliamentary faction.
At least 226 votes are needed for a decision to pass.
The resolution was drafted by Deputy Chairwoman of the Verkhovna Rada Olena Kondratiuk, as well as the chairmen or deputy chairmen of all parliamentary factions.
The document recommended that the government, within three calendar days from the date of entry into force of the resolution, should review the restrictive measures imposed by the Cabinet resolution, dated July 22, for the establishment of quarantine and the introduction of enhanced anti-epidemic measures in the territory with a wide spread of acute respiratory disease COVID-19 caused by the SARS-CoV-2.
The Rada's No. 4381 resolution noted that the government's decision should be changed "in order to soften curbs effective on the weekend" imposed on public catering (bars, restaurants, cafes, etc.); shopping malls and entertainment centers; retail outlets and those providing consumer services for households; cultural institutions; gyms, fitness centers, swimming pools.
Weekend quarantine: In brief
On November 11, the Cabinet of Ministers decided to introduce the so-called weekend quarantine nationwide from November 14 to November 30. It will be in effect from 00.00 Saturday through 00.00 Monday.
On the weekend, a ban will be in effect in addition to the restrictions provided for on weekdays, namely cafes and restaurants (except for the take-out service), shopping malls and entertainment centers, other entertainment outlets, fitness centers and the like should be closed on Saturdays and Sundays.
Only grocery stores, pharmacies, veterinary pharmacies, medical institutions, gas stations are allowed to operate.