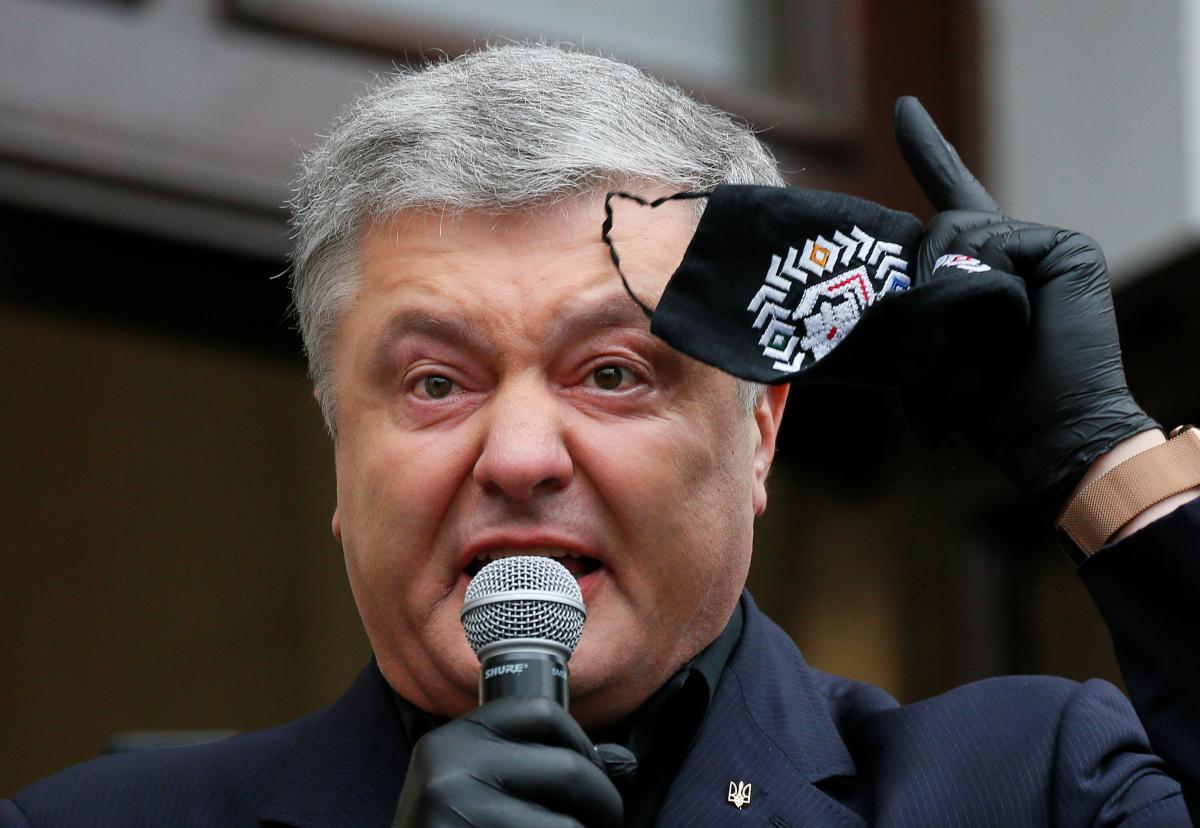 Poroshenko has tested positive for COVID-19 / REUTERS
Former Ukrainian president and leader of the European Solidarity Party Petro Poroshenko has tested positive for the novel coronavirus.
"I've got a positive test for COVID," he said on Facebook on September 29.
Read alsoTymoshenko recovers from coronavirus – press secretary
He also informed he was planning to undergo treatment at home.
"In the past six years, I got used to working being sick. But this [disease] is more insidious. Much more insidious. Therefore, from today on, I'm staying at home to undergo treatment," Poroshenko said.
Another prominent politician, leader of the Batkivshchyna Party, Ukrainian MP Yulia Tymoshenko, has recently recovered from the coronavirus.
Tymoshenko contracts COVID-19: Background
On August 23, Tymoshenko's press secretary said the leader of the Batkivshchyna Party had tested positive for COVID-19.
Tymoshenko's daughter Eugenia, as well as Eugenia's husband Arthur Chechetkin, also fell ill, according to media reports.
On August 25, media reported the politician had been put on a ventilator.
On August 26, Ukrainian MP from the Batkivshchyna Party's parliamentary faction Vadym Ivchenko said Tymoshenko was in critical condition.
On September 2, Tymoshenko for the first time spoke up about her health condition.
On September 11, Tymoshenko's recovery was announced by her press secretary, Maryna Soroka.