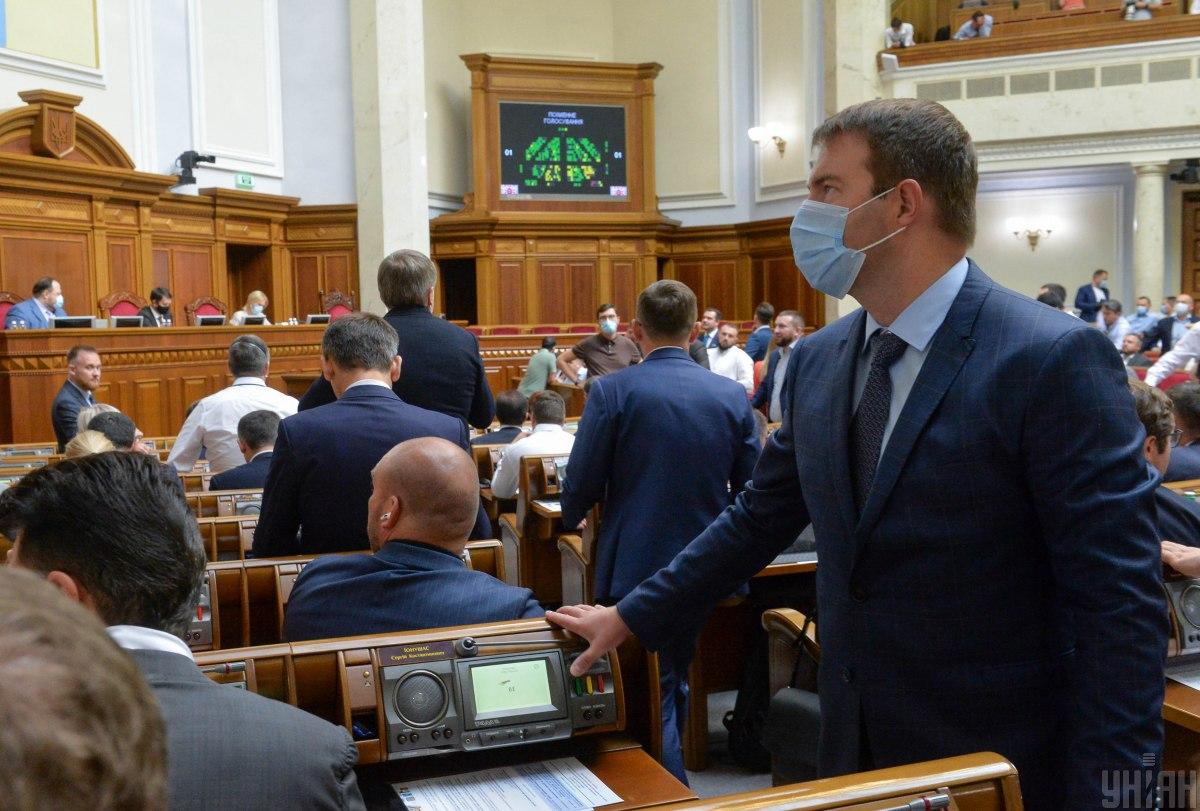 Photo from UNIAN,, Andriy Krymskyi
The Verkhovna Rada has decided that October 20 will be the only working day scheduled in the session hall, while all other offline work has been suspended.
The next full working week has been scheduled to start from November 2, that's post local elections that will be held on October 25, the TSN news service.
That's according to Verkhovna Rada Resolution No 4171.
At Wednesday's meeting, Speaker Dmytro Razumkov said the move to suspend session hall meetings is due to a spike of coronavirus cases among people's deputies.
Reports say up to 10 MPs have fallen ill, including former president Petro Poroshenko, as well as Kira Rudyk and Zhan Beleniuk.
Read alsoConstitutional Court puts off hearings on farmland market indefinitelyParliamentary Committees will continue their work via video conference.
COVID-19 in Ukraine: Background
The adaptive quarantine was introduced on August 1. The Ukrainian regions were split into the green, yellow, orange, and red zones depending on hospital load, the average number of PCR and ELISA tests, the ascertainment rate of COVID-19, and daily spread dynamics.
Quarantine-related curbs differ in each zone. The mildest ones are in the green zone, the regions included in the red zone will have to introduce the toughest restrictions.
On August 26, the Cabinet of Ministers extended the adaptive quarantine until November 1.
Health Minister Maksym Stepanov says the ministry has no plans to introduce a new lockdown in Ukraine just yet.
The new quarantine zoning across Ukraine reviewed by the state and regional commissions on emergencies quarantine zoning in line with the latest reports on the epidemiological situation took effect on September 28.