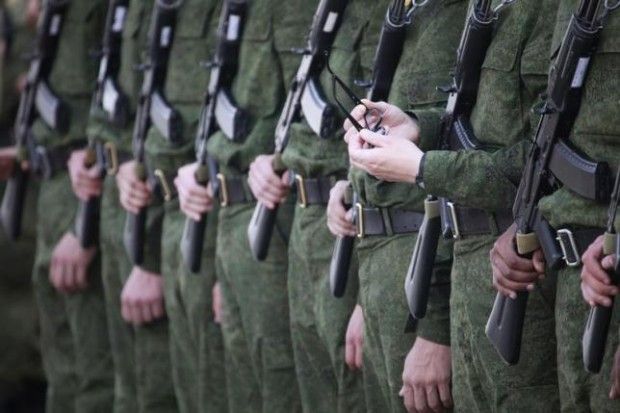 REUTERS
Ukrainian President Volodymyr Zelensky's permanent envoy for the Autonomous Republic of Crimea Anton Korinevych says the Russian Federation has been mustering its troops in occupied Crimea for two reasons.
"Firstly, this is done permanently since Russia does not need Crimeans. It needs Crimea only as a military bridgehead in the Mediterranean basin. That is why an extremely large number of the advanced weapons have been delivered there to probable storage sites of nuclear weapons," he told Ukraine 24 TV channel.
According to Korinevych, a scheduled military exercise is the other reason.
"And now we have the case of the Kavkaz 2020 (Caucasus 2020) drills, accordingly, Russian military personnel from absolutely different parts of Russia are also being pulled towards Crimea, i.e. this also means a COVID-19 threat," he said.
Russia's Caucasus 2020 military drills will take place on September 21-26.
According to Russian Defense Minister Sergei Shoigu, the issues of command and control of groupings of troops, formations and units in "joint operations to localize and resolve armed conflicts related to countering terrorism" will be worked out amid the drills. Military personnel from nine countries will take part in the exercises, while another nine states will send military observers to Russia.
The main events will be held at the Kapustin Yar and Ashuluk training grounds (Astrakhan region), as well as in the waters of the Black and Caspian Seas.
Ukrainian intelligence does not exclude Russia may stage any provocation during the exercises.
In response to Russia's drills, Ukraine will hold the Joint Efforts 2020 command-staff exercises in late September, during which it is planned to check the ability of the General Staff of the Armed Forces in the new structure to act in accordance with NATO standards, as well as organizing interaction with the command posts of the armed forces of NATO countries.