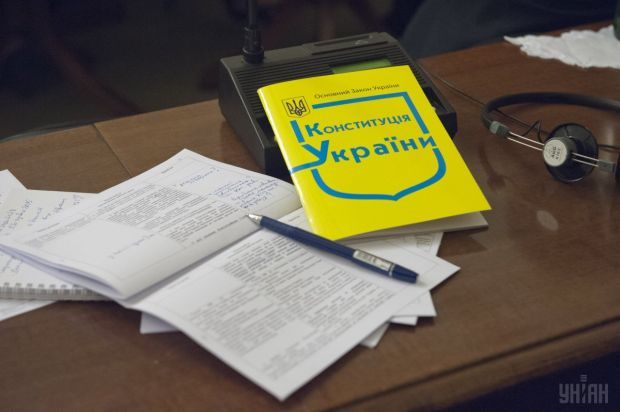 Photo from UNIAN
In Ukraine, active work is underway to prepare amendments to the Constitution in terms of decentralization.
That's according to Deputy Chair of the Verkhovna Rada Committee on Legal Policy Olha Sovhyria (Servant of the People) who spoke at the forum "The Dialogues about Reforms: On the Road to Vilnius," an UNIAN correspondent reports.
The team working on the project includes members of the Commission on Legal Reform under the President, recognized experts in constitutional law, and representatives of the National Academy of Legal Sciences, MP has told.
Read alsoPM Shmyhal elaborates on advantages of decentralization for UkrainiansTwo weeks ago, Sovhyria added, the working group met to discuss the main issues that require revision and improvement.
"Today, due to the fact that there are certain difficulties with amending the Constitution, it turns out that the reform in terms of decentralization is moving a little away from where it should," MP said.
She stressed that at first, Parliament adopts a decree on creating districts, a law on the transfer of assets to the newly formed united territorial communities, which is the completion of the decentralization reform, which began in connection with the formation of new districts, while it was necessary to initially start precisely with the changes to the Constitution.
Decentralization in Ukraine: Memo
The task of decentralization reform is to ensure that in 2020 all residents belong to certain united territorial communities (UTG).
As of May 27, the Cabinet approved long-term plans for the formation of communities in all regions of Ukraine.
On June 12, the Government decided to reduce the number of regions from 490 to 129.