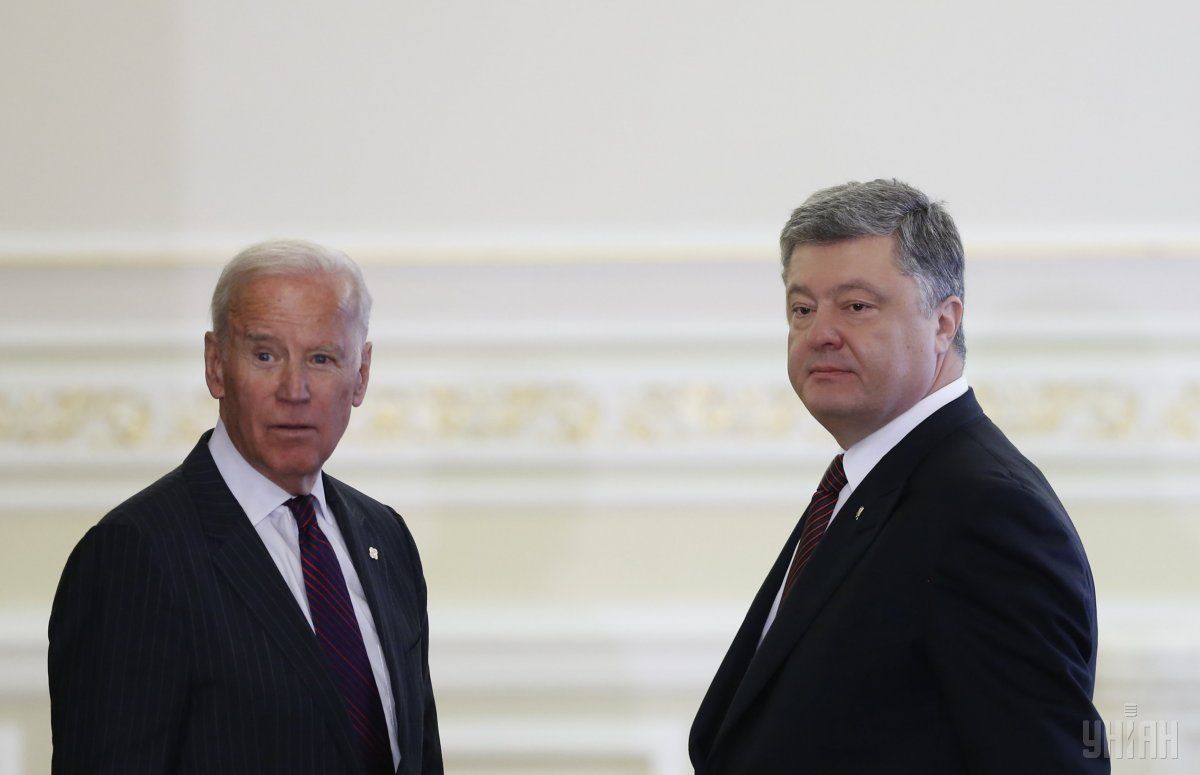 Joe Biden and Petro Poroshenko / Photo from UNIAN
Ukrainian Member of Parliament Andriy Derkach has released new records of conversations in December 2016 between the then U.S. Vice-President Joe Biden and the fifth Ukrainian President, Petro Poroshenko, who allegedly thanked the CIA for handling fugitive MP Oleksandr Onyshchenko.
Derkach claims this version of the events is clearly seen from the tapes, according to Ukraine's news outlet Glavred.
Read alsoAnother treason case opened against Poroshenko amid audio recording leak – media
What is more, the recordings reportedly include a conversation where Poroshenko seems to be extremely worried about Onyshchenko's interrogation by the FBI about high-ranking corrupt officials of Ukraine.
Poroshenko told Biden that he would like to know what the fugitive MP would talk about with U.S. law enforcement agencies. Biden in response reassured him that the FBI had already talked with him and would not dig into the case further.
Ukraine's State Bureau of Investigation (SBI) late in late May 2020 opened a criminal case probing into the wiretapping of conversations between Poroshenko and Biden.
Derkach released the first portion of Poroshenko-Biden recordings on May 19, 2020.