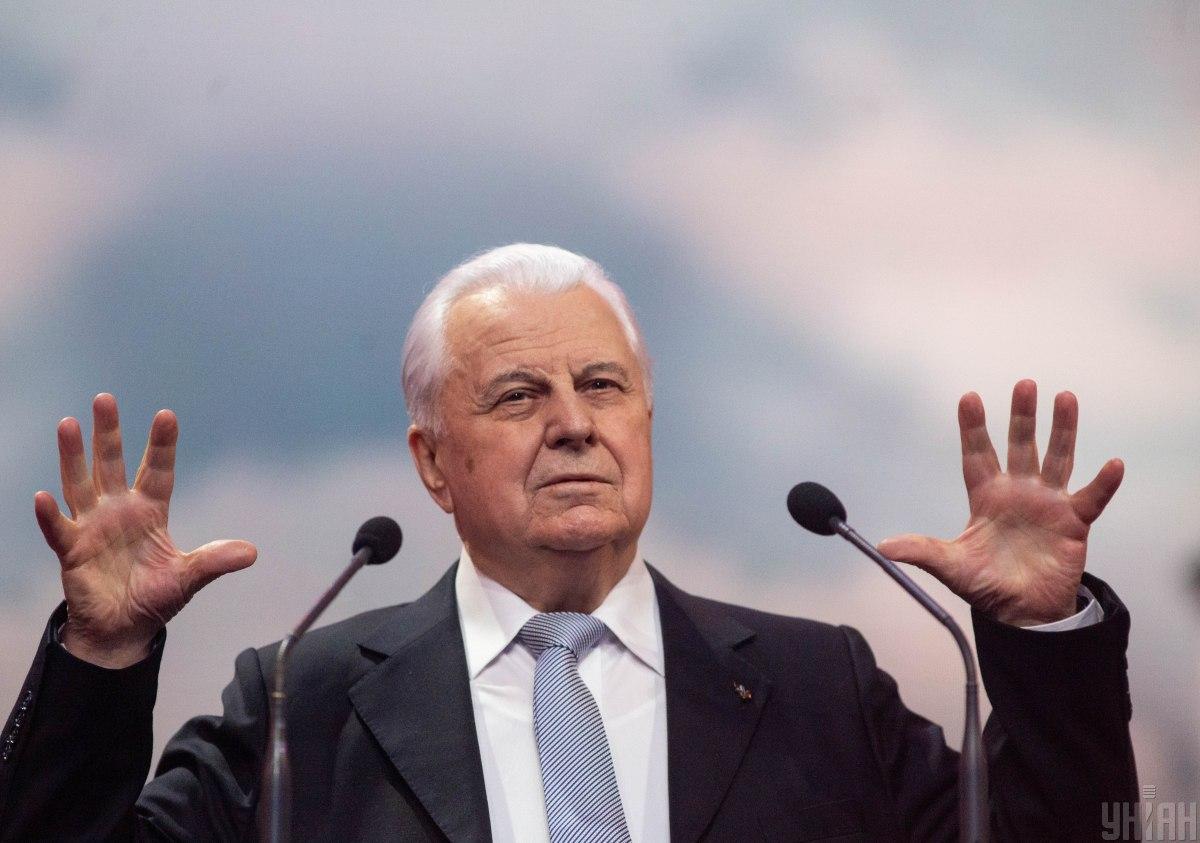 Photo from UNIAN
Head of the Ukrainian delegation to the Trilateral Contact Group (TCG) on Donbas Leonid Kravchuk has expressed his view on how the Russian mercenaries in Donbas would bear responsibility for the killings of Ukrainian military and for ceasefire violations.
In an interview with Current Time, Kravchuk argues the occupiers should be punished by their commanders.
"Those who are aliens, mercenaries, they should be disarmed and withdrawn from Ukraine. If they are criminals, if they killed, raped, robbed, committed war crimes, crimes against humanity, they must be prosecuted. Those who simply participated in hostilities should be withdrawn from the territory – if they are strangers, mercenaries. And those who are local should just lay their arms. Those innocent ones should keep working, join in the new life as a normal process will go on," Kravchuk added.
Also, he stressed "there are no large-scale hostilities ongoing in Donbas," adding that it's Ukrainian military leadership who punish Ukrainian soldiers if any violations on their part occur.
Ukraine's Plan for Donbas: Five key points
On November 5, the Ukrainian delegation to the TCG outline five key points of the new action plan for Donbas: the withdrawal of foreign troops, illegal armed groups and mercenaries from the territory of Ukraine in early 2021; the cancellation by the authorities of the Russian Federation of a number of decisions and documents that are direct interference in the life of the occupied parts of Donbas, for example, on the simplified procedure for granting Russian citizenship to residents of those territories; restoring control over the corresponding section of the Russian-Ukrainian border with the help of the OSCE Special Monitoring Mission; an increase in the size of the OSCE SMM mission by four times (by 1,500 persons). Only if the first four conditions are met, the fifth point is to prepare and hold local elections in the occupied districts of Donetsk and Luhansk region (with the assistance of the OSCE).
Read alsoPlan with impossible deadlines: Why Ukraine's new wishes on Minsk deal implementation won't workOn November 10, members of the political subgroup of the TCG took the Action Plan for Donbas, proposed by the Ukrainian side, as a basis.