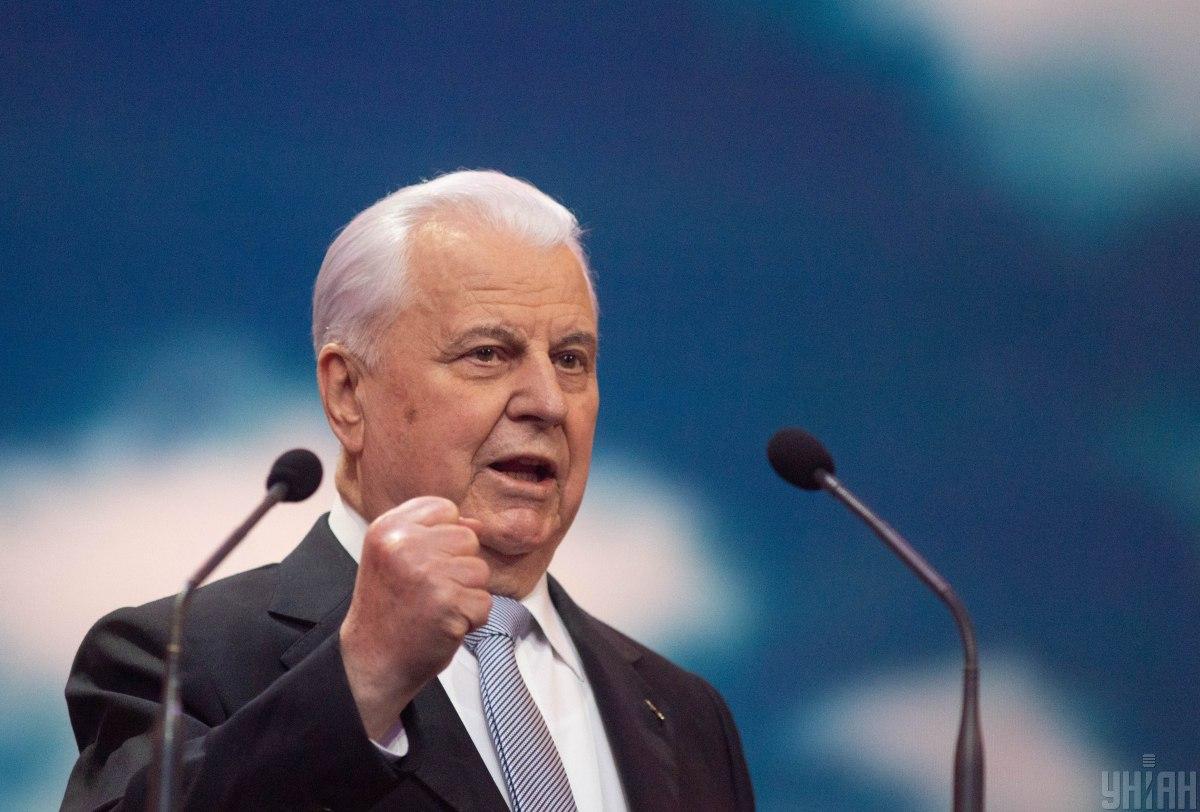 Photo from UNIAN
Head of the Ukrainian delegation to the Trilateral Contact Group (TCG) on Donbas Leonid Kravchuk says Ukraine is not raising the issue of relocating TCG meetings from Minsk to another place, and the venue itself is irrelevant for a videoconferencing format.
"We are not yet raising the issue of relocating the meeting or holding it somewhere physically. And for events in a video format it doesn't matter where the participants are located," he told Ukraine 24 TV channel, commenting on journalist Dmitriy Gordon's statement that the TCG talks in Minsk make no sense and would be held in Vienna.
"Of course, if we talk about a certain person's opinion – yes, now there are no such prerequisites for gathering in Minsk, as both the coronavirus and the political situation there are not conducive to meetings, but this is my personal opinion," he added.
Read alsoKravchuk schools Russia's Gryzlov at Minsk talks over Donbas statusAccording to him, the issue is to be decided by the three parties involved.
"There is the procedure that must be followed. For example, how is the group called? The Trilateral Contact Group. The leading role is played by the moderator, the OSCE, and 'trilateral' means Ukraine, Russia and the OSCE. Thus, a joint solution is needed to decide where the group should meet. Ukraine, as well as Russia alone cannot resolve this issue," he said.
Kravchuk reiterated Russia had already attempted to unilaterally appoint a meeting place for the next meeting.
"There has already been a case that Russia offered a physical meeting in Minsk, but the moderator made an appropriate statement, saying that under such conditions, given the coronavirus, there were no possibilities. And we accept and adhere to this position," he said.
TCG on Donbas in Minsk
On July 28, Leonid Kuchma concluded his mission as Ukraine's representative to the TCG at the Minsk talks on Donbas.
On July 30, Ukrainian President Volodymyr Zelensky officially appointed Kravchuk as Ukraine's representative to the TCG.
On August 18, Zelensky appointed first Prime Minister of Ukraine (1990-1992) Vitold Fokin a member of the Ukrainian delegation to the TCG.
Kravchuk supposed negotiations on Donbas might be relocated from Minsk, Belarus amid the events in that country.
Ukrainian Parliament Speaker Dmytro Razumkov says he sees no grounds for relocating the TCG peace talks platform from Minsk.
On September 15, Ukrainian President Volodymyr Zelensky said that the possible relocation of the TCG talks from Minsk was not relevant.