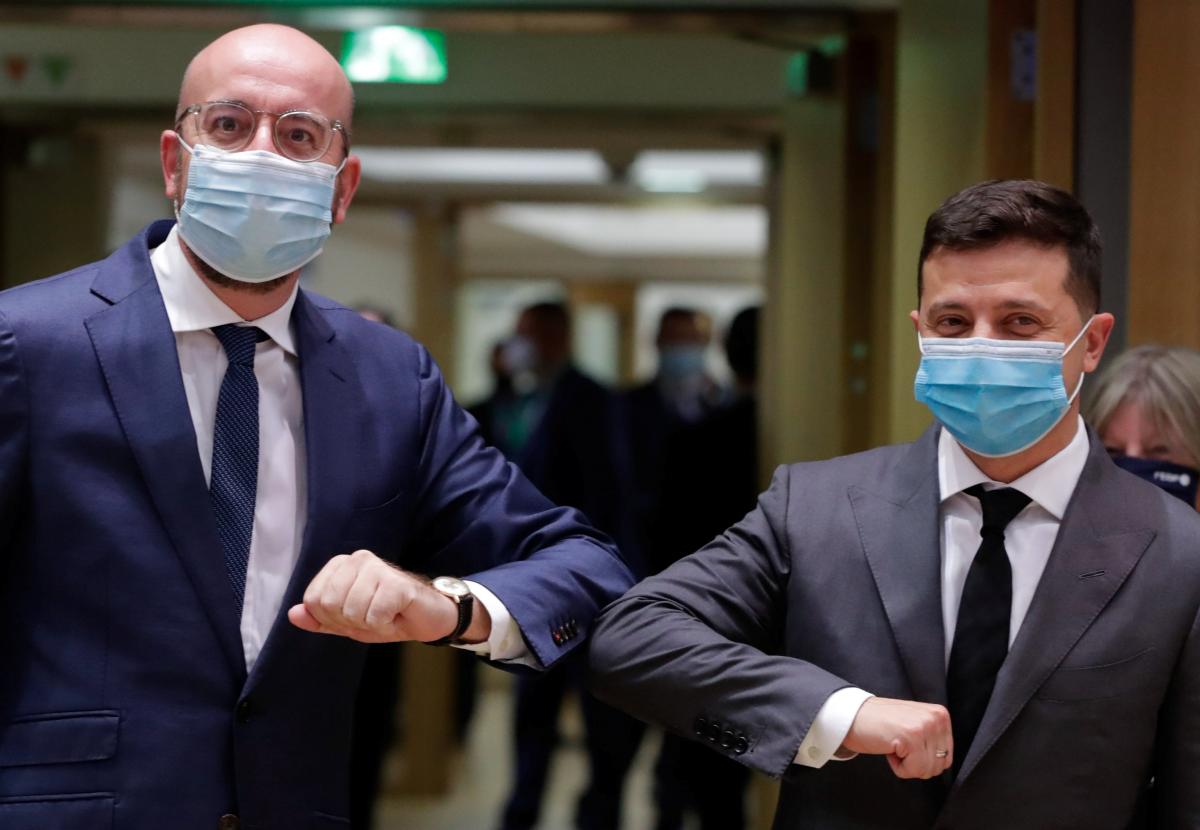 REUTERS
The 22nd Ukraine and EU summit has begun in Brussels.
This was announced by Ukraine's Minister of Foreign Affairs Dmytro Kuleba.
"The 22nd Ukraine-EU summit has begun in Brussels. Our joint statement is already agreed & it's a strong one. President Volodymyr Zelensky has clearly reaffirmed: Ukraine's course on joining the EU is irreversible. Today will be a great day for Ukraine's European integration," he said on Twitter on October 6.
EU summit with Ukraine: Background
The annual Ukraine-EU summit in Brussels was originally scheduled for October 1, but was slated for October 6 over a delay in EU leaders' meeting.
A day before the summit was to begin, President of the European Commission Ursula von der Leyen announced she was self-isolating after she had contacted a person who tested positive for COVID-19.
This is the first bilateral EU summit with a partner country held in Brussels in a traditional, offline format, since the beginning of the COVID-19 pandemic.
At the summit, leaders will discuss priority issues in relations between Ukraine and the European Union, in particular, further steps to implement the Association Agreement, deepening sectoral integration between Ukraine and the EU, cooperation in the context of overcoming the consequences of the COVID-19 pandemic, and further EU support for reforms in Ukraine.
The previous EU-Ukraine summit took place in Kyiv on July 8, 2019. The EU was represented at the summit by the then presidents of the European Council Donald Tusk and the European Commission Jean-Claude Juncker, and President Zelensky participated on behalf of Ukraine.