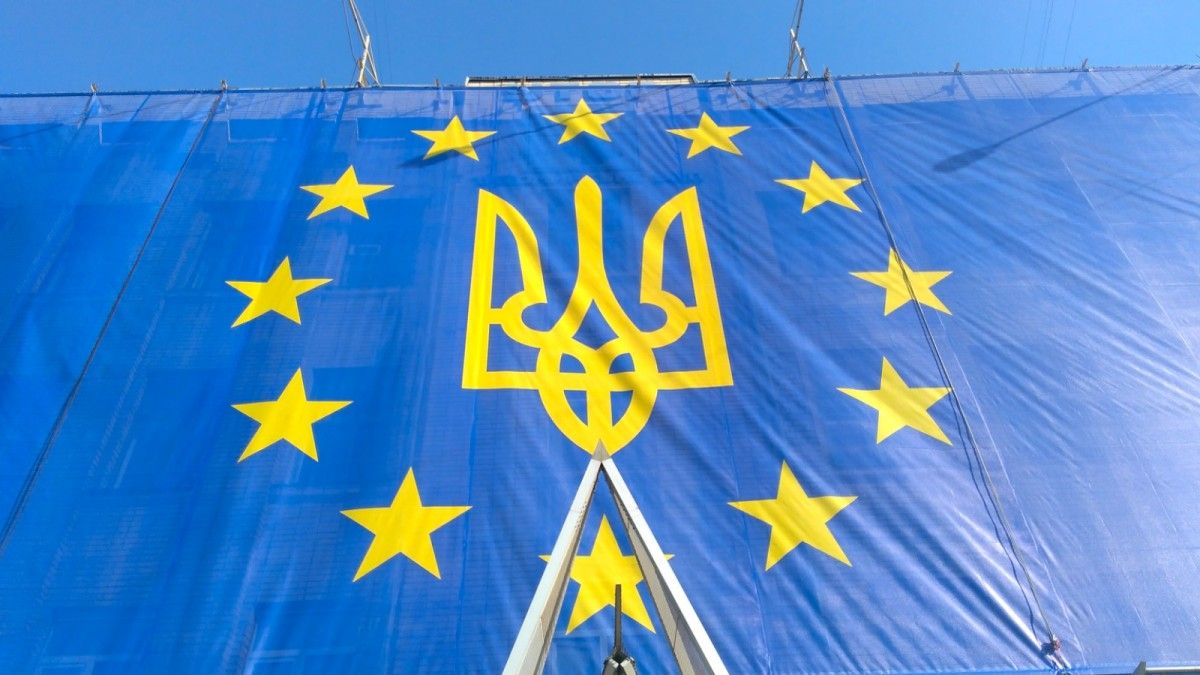 The official says Ukraine is seeing European integration 2.0 / Photo from UNIAN
Deputy Prime Minister for European and Euro-Atlantic Integration Olha Stefanishyna says Ukraine's membership of the European Union is a matter of time.
"Ukraine has done a lot, but there is still a colossal work ahead of us. But I am sure: Ukraine is legally and technically ready to become part of the European system. One day we will definitely become a member of the EU. It's only a matter of time," she said at a press briefing titled, "Ukraine and the Association Agreement with the EU: Monitoring the Implementation in 2014-2019," according to an UNIAN correspondent.
Read alsoCabinet seeks to update Ukraine-EU association deal, remove technical barriers to trade
Ukraine will determine this timeframe on its own, she said, "because the European Union is not a donor organization, it is an association of strong, stable democracies with strong economy, and that is why Ukraine is now on the path of those reforms that will allow it to be a full-fledged member of the European Union in the understanding that we will be strong, with independent economy, and even the progress that we have today signals that this path is already irreversible."
Ukraine is now "entering the level of European integration 2.0," she said.
In this regard, Stefanishyna says that emphasis should be placed on Article 481 of the Association Agreement, which stipulates that the parties should periodically review the effectiveness of certain agreement mechanisms.
"This is crucial now as over five years Ukraine has done tremendous work and even the fulfillment of the European Union's biggest agreement with a third country by 41% is, in my opinion, a tremendous result – not ideal, but tremendous progress, given that the agreement concerns about 27 areas of legal relations," she said.
According to her, the process of updating the Association Agreement is comprehensive and involves more than one particular document.
Stefanishyna also mentioned what she expected from the Ukraine-EU summit to be held in October this year.
"I am inspired by the results of my visit to Brussels. I had a large number of meetings, and in fact the progress that we have today, and an increase in the dynamics of the implementation of the agreement for those bills that were adopted by the parliament in 'turbo' mode, and those acts that the government is developing now, are being adopted in favor of the implementation of this legislation, they allow us to say that the Ukraine-EU summit, which will be held in October this year, could and should be quite ambitious," she said.
"We're putting forward all decisions on integration into the common digital market, advances in Ukraine's incorporation into the network of electric energy regulators as proposals for the summit's conclusions," she said. "We also look forward to signing a Common Aviation Area Agreement and launching a second mission as part of [preparations for signing] an Agreement on Conformity Assessment and Acceptance of Industrial Products (ACAA)."