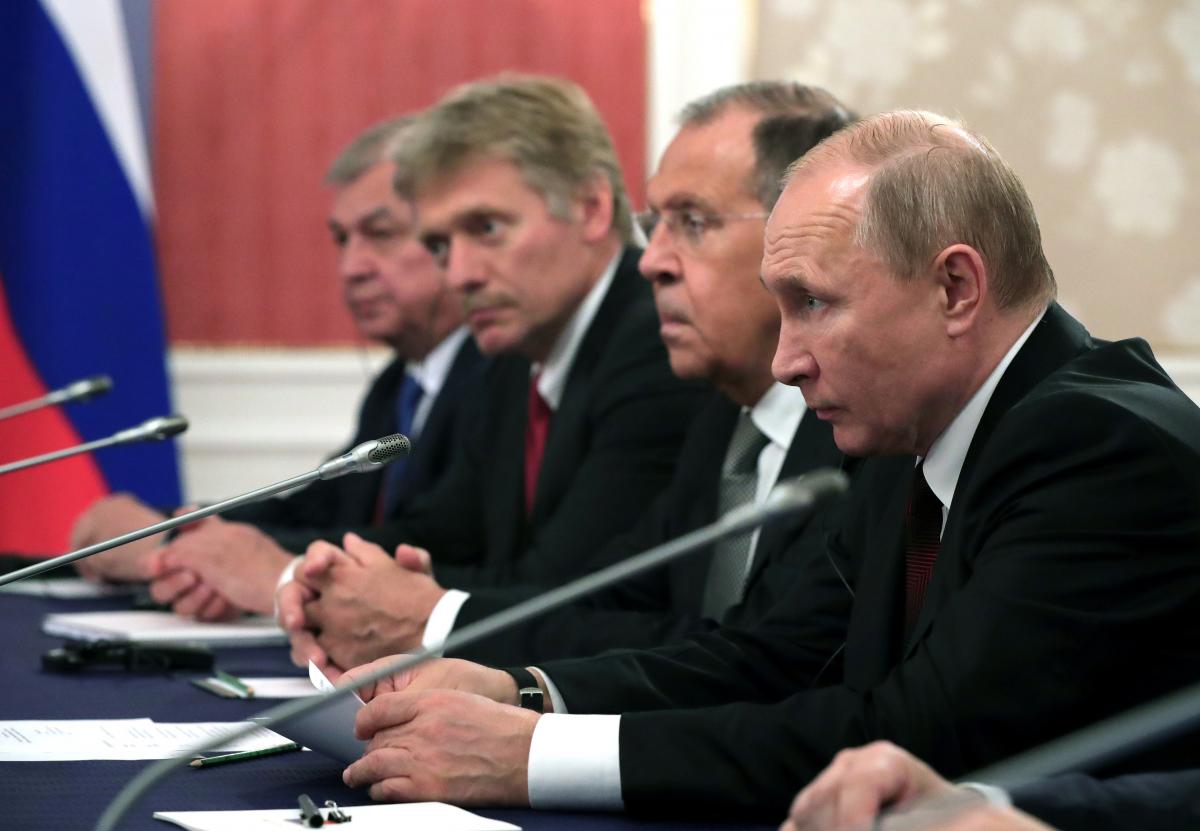 REUTERS
Ukrainian Foreign Minister Dmytro Kuleba has mentioned five main theses in response to Russian Foreign Minister Sergei Lavrov's accusations about the alleged appearance of "Ukrainian extremists" in Belarus, saying that Russia is trying to present "green men" in Belarus as "extremists" from Ukraine.
Read alsoU.S. considering sanctions if Russia intervenes in Belarus militarily – mediaIn particular, Kuleba noted that the 200 extremists, whom Ukraine allegedly sent to Belarus, are the result of sick fancies of Lavrov's information sources.
"Ukraine has not been engaged, is not engaged, and will not be engaged in any subversive activities against Belarus," he wrote on Facebook on September 2.
The Ukrainian minister clarified that the Russian Federation itself has admitted to sending its "specialists" to the neighboring state.
"Russia's attempts to present its green men in Belarus as Ukrainian extremists are a cheap and losing trick. And most importantly. The proverb is true: A thief shouts 'Catch a thief!'" Kuleba added.
Background
On September 2, Russian Foreign Minister Sergei Lavrov Lavrov said during a meeting with his Belarusian counterpart Vladimir Makei that a neighboring Belarus was being destabilized by "extremists" from Ukraine. He mentioned all Ukrainian patriotic and nationalist organizations, which are allegedly training their members for provocations in the neighboring country.
"Some 200 extremists trained on Ukrainian territory are now in the Republic of Belarus," Lavrov claimed.
In turn, his Belarusian counterpart boasted of a breakdown of the "color revolution" under the Ukrainian scenario in the country.
Makei stated that today Belarus has to face both internal and external challenges. "The latter to a greater extent predetermine the former ones. Nevertheless, I would like to say that we withstood the first attack and did not allow the Ukrainian scenario, the scenario of a color revolution to be implemented in Belarus," he said.