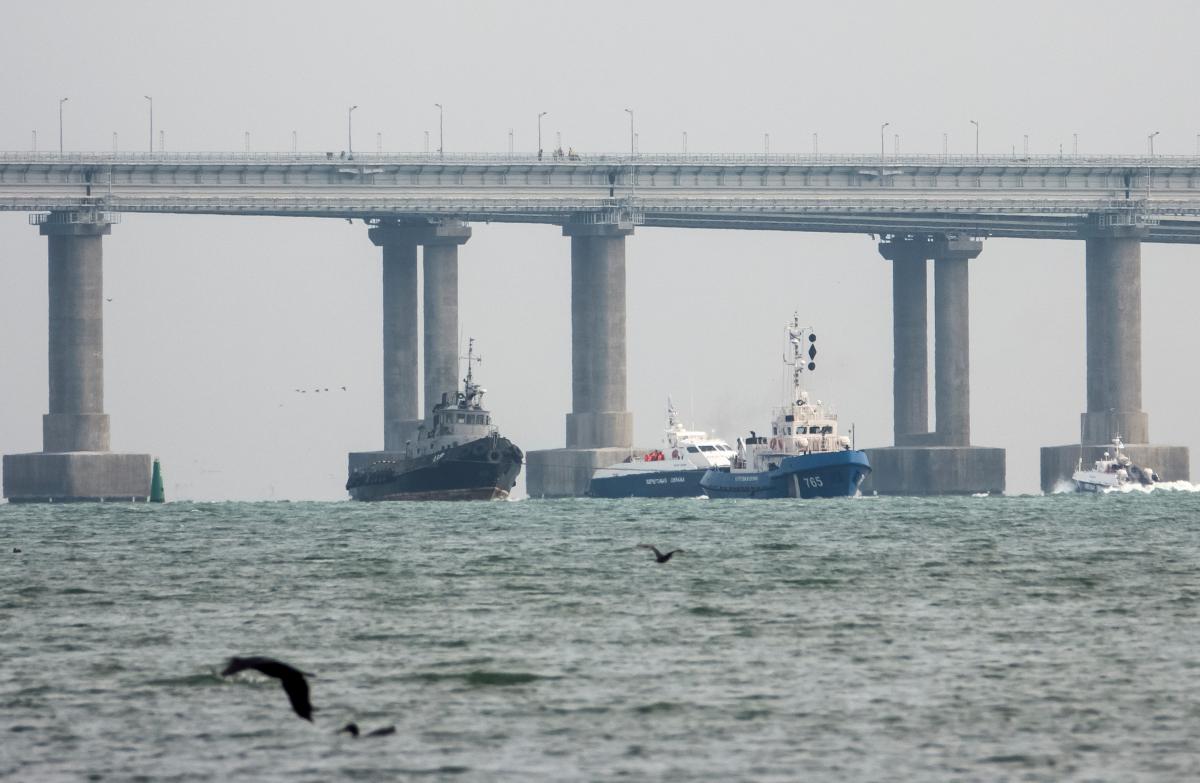 REUTERS
Ukrainian Deputy Foreign Minister Yevhen Enin, who acts as the agent of Ukraine in cases against the Russian Federation in the UN International Court of Justice and the UNCLOS Arbitral tribunal, has said that Ukraine in the case against Russia will demand compensation for losses caused by the seizure of sailors and vessels in the Kerch Strait in November 2018.
Read alsoUkraine to send evidence of Russia's crimes in Kerch Strait to UNCLOS Arbitral tribunal – FM Kuleba
"Our goal is that the arbitration award clearly states that the Russian side has violated the requirements of international maritime law, that the Russian Federation should refrain from similar violations against Ukrainian warships in the future, and that Russia should pay appropriate compensation to the sailors, the Navy, and the state of Ukraine," he said during an online briefing on May 22, according to an UNIAN correspondent.
Enin noted that the memorial that Ukraine was submitting to the UNCLOS Arbitral tribunal on May 22 is Ukraine's legal position, in "which we clearly and thoroughly articulate exactly which norms the Russian side has violated. This is also a description of the facts in support of our legal position, testimonies of witnesses and experts."
The official says that in accordance with the procedures and requirements of the memorial and the Arbitral tribunal, the text of the document is confidential. "Therefore, I can't talk now about the specific amount of losses that we demand from the Russian Federation. Nevertheless, we can talk about the damage structure. Its first element is the damage caused to the Navy of the Armed Forces of Ukraine for repairs of the vessels, as well as for inability to use them for one year. The second element is the tangible and moral damage to our sailors, who were illegally held in a Russian prison for more than nine and a half months. In addition, this is the harm caused to the state of Ukraine as its rights have been violated," he added.