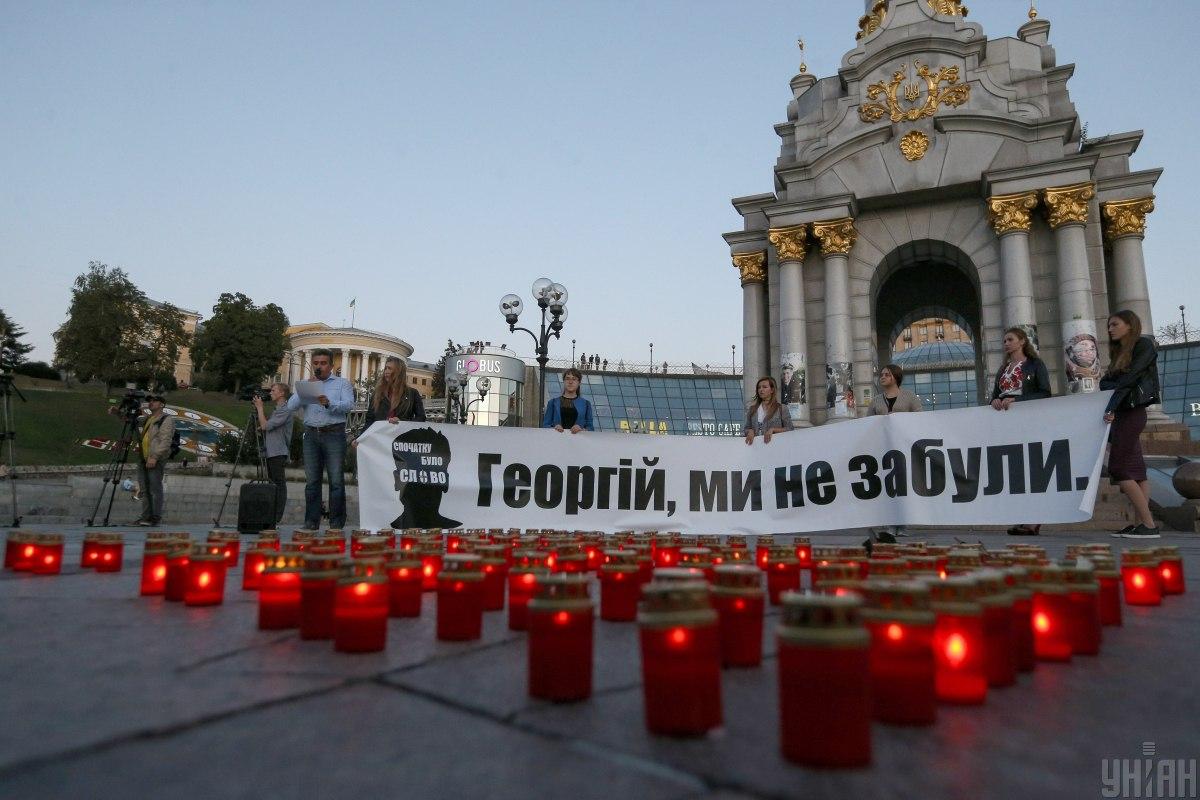 The EU wants justice in the Gongadze case / Photo from UNIAN
The Delegation of the European Union to Ukraine has called on the Ukrainian authorities to bring those who ordered journalist Georgiy Gongadze's murder to justice.
This was announced in a statement by the Delegation on Twitter on September 16.
Read alsoGongadze murder: 20th anniversary of high-profile case
"Remembering Ukrainian journalist Georgiy Gongadze abducted on this day 20 years ago. EU supports freedom of media as a key element of democracy all over the world. All those responsible for crimes against journalists must be brought to justice," it said.
Gongadze case: Key facts
Georgiy Gongadze, a co-founder of the Ukrainian Pravda online outlet, went missing on September 16, 2000. In November of the same year, his decapitated body was found in a forest near the town of Tarashcha, Kyiv region. The remains of what prosecutors said could be Gongadze's skull were found in 2009, also in Kyiv region.
On March 15, 2008, Kyiv's Court of Appeals found three former members of the Interior Ministry's Surveillance Department – Valery Kostenko, Mykola Protasov, and Oleksandr Popovych – guilty of Gongadze's murder. The court imprisoned them for 12 to 13 years.
In January 2013, Police General Oleksiy Pukach, former chief of the Surveillance Department, was sentenced to life in prison for the journalist's murder.
Georgiy Gongadze was buried in Kyiv on March 22, 2016.
Those who ordered the murder remain unknown.