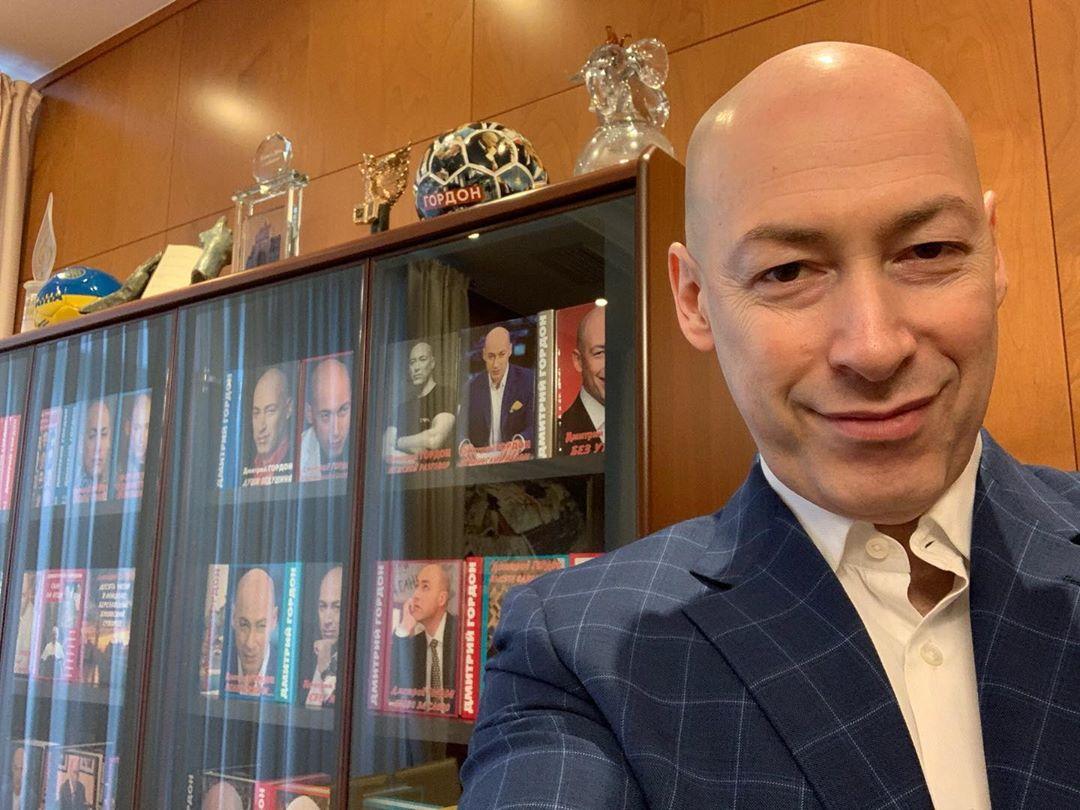 Gordon says the interview was conducted "in collaboration with the SBU" / Photo from instagram.com/gordondmytro
Ukrainian media figure and host Dmitriy Gordon whose interview with Igor Girkin (nom de guerre Strelkov), a Russian military veteran and an ex-member of the terrorist organization "Donetsk People's Republic" ("DPR"), has sparked massive public outrage in Ukraine, says it was done in cooperation with the country's SBU Security Service.
"Interviews with [former turncoat prosecutor from Crimea and incumbent member of Russia's Duma] Natalia Poklonskaya and Igor Girkin were conducted by me in collaboration with the Ukrainian special services. No one has ever done such interviews before, and no one in Ukraine has ever interviewed Poklonskaya or Girkin regarding treason and crimes committed with the participation of these individuals in Ukrainian territory," he said in a follow-up video on May 18 after the interview with Girkin became available to the public.
Read alsoOutrage in Ukraine over interviews with Russian warlord, Crimea turncoat ex-prosecutor
The interview was prepared in 2014 but was posted on YouTube six years later, on May 18, 2020.
According to Gordon, flash drives with materials of the two interviews were sent to an international court in The Hague.
"These statements by Poklonskaya and Girkin will become main testimonies in the trial of the case of annexing Crimea and unleashing the massacre in Donbas," Gordon said.
Ukrainian Deputy Prosecutor General Gyunduz Mamedov, in turn, says what Girkin said during the interview could be used in criminal cases.
"Everyone does their job. The journalist conducts an interview, and I, as the prosecutor in charge of the investigation of war crimes, analyze what is said and investigate the facts," he told the Ukrainian news outlet Censor.NET. "Therefore, in this case, I can only express my gratitude for the testimony that our society and law enforcement agencies have heard. Including about the MH17 tragedy."
According to Mamedov, the international Joint Investigation Team (JIT), in which he represents the interests of Ukraine, is currently collecting evidence.
"Investigators often use open sources which subsequently serve as proof in court. I can give as an example the fourth Ukrainian president's press conference whose materials were used as proof that he was aware of the trial where he was a suspect. Nobody was going after the journalists who participated in that conference, they thus helped the investigation," he said.
As UNIAN reported earlier, the interview with Girkin ("Strelkov"), a Russian military veteran who led Moscow's proxy forces in Donbas at the onset of Kremlin's aggression in Ukraine's east and who is one of the four suspects in the MH17 downing trial ongoing in the Netherlands, was broadcast on Gordon's YoutTube channel on May 18, 2020.
A few hours prior to Gordon's official statement, the SBU said they would probe into the interview conducted by Gordon with Girkin.