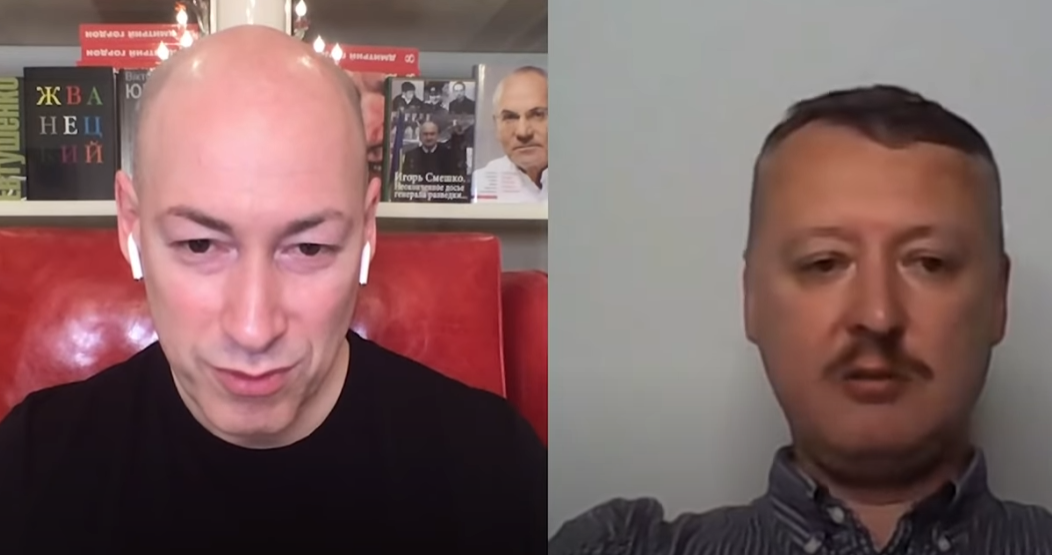 The SBU responds to Gordon's statement on the interview with Girkin / Screenshot
Ukraine's SBU Security Service says that notorious interviews conducted by Ukrainian media figure and host Dmitriy Gordon with Igor Girkin (nom de guerre Strelkov), a Russian military veteran and an ex-member of the terrorist organization "Donetsk People's Republic" ("DPR"), and with former turncoat prosecutor from Crimea and incumbent member of Russia's Duma Natalia Poklonskaya were the interviewer's initiative.
"Meanwhile, SBU employees have already been analyzing all the facts mentioned in these interviews for their use as additional evidence of the seizure of the territory of Ukraine by the Russian Federation and the actual unleashing of war in the east of our country," the SBU said in a statement on May 19.
Read alsoGordon: Interview with terrorist Girkin done under SBU supervision, evidence sent to intl court
As was reported earlier, the interview with Girkin was prepared in 2014 but was posted on YouTube six years later, on May 18, 2020.
Gordon said the interviews with Girkin and Poklonskaya had been conducted "in collaboration with the Ukrainian special services."
A few hours prior to Gordon's official statement, the SBU said they would probe into the interview with Girkin.