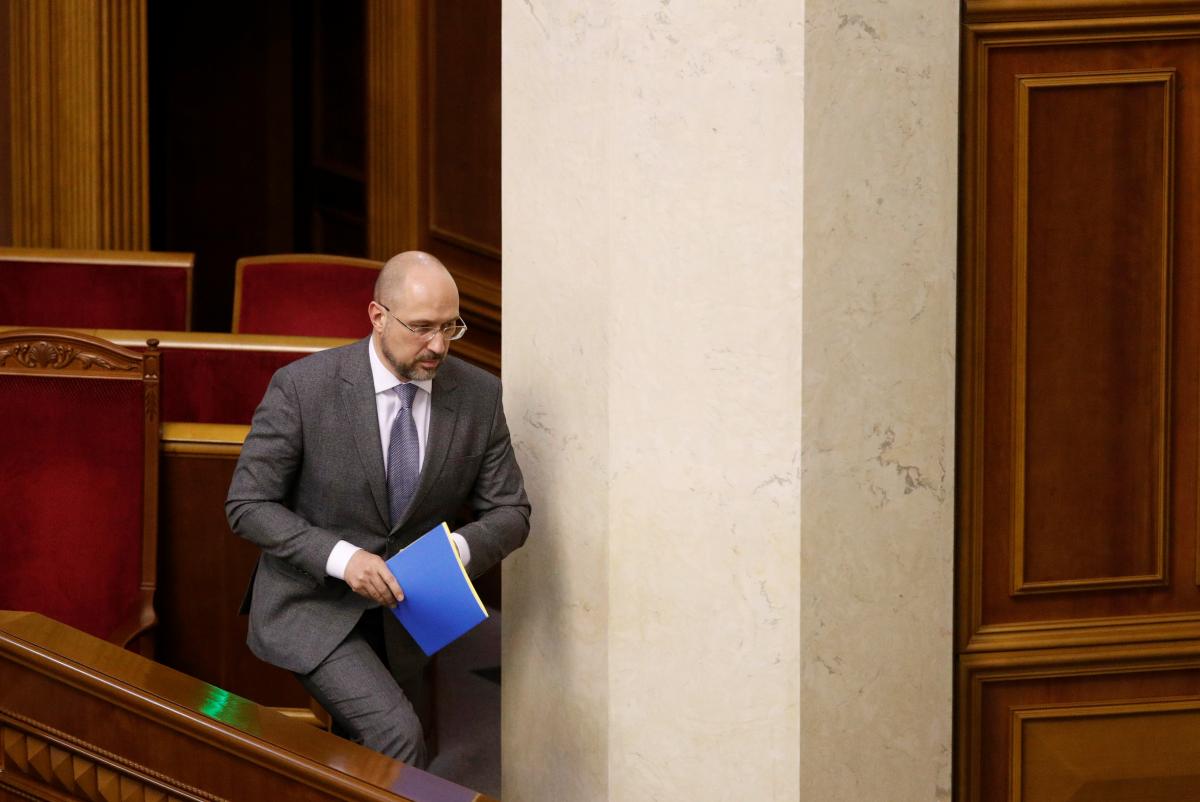 PM Denys Shmyhal / REUTERS
Ukrainian Prime Minister Denys Shmyhal says he is ready to step down at any moment.
"I'm ready to step down at any moment when the people of Ukraine, the Verkhovna Rada, or the president expresses such an opinion," he told BBC News Ukrainian in an interview.
Read alsoPM Shmyhal sees no reason for Cabinet to step down
"There were not, are not and cannot be any promises as for the terms in the posts. The key issue is responsibility to Ukraine and Ukrainians, and this is a key parameter that must be kept. Therefore, there can be no guarantee for the posts – this is not a private business," he added.
As UNIAN reported earlier, the parliament on March 4 appointed Shmyhal as Prime Minister and endorsed a new government. On June 4, the Verkhovna Rada sent the government's action plan for finalization. The first version of the program was criticized by lawmakers. If the document is not approved, the Cabinet will not have one-year immunity.
On June 12, the Cabinet approved a finalized program and sent it to parliament for consideration. On June 18, the Verkhovna Rada did not support the updated document. The Constitution provides that adopting a program would give the government annual immunity from dismissal.
Yet, if Shmyhal had submitted a letter of resignation voluntarily, the Verkhovna Rada could still have accepted his resignation at any time.