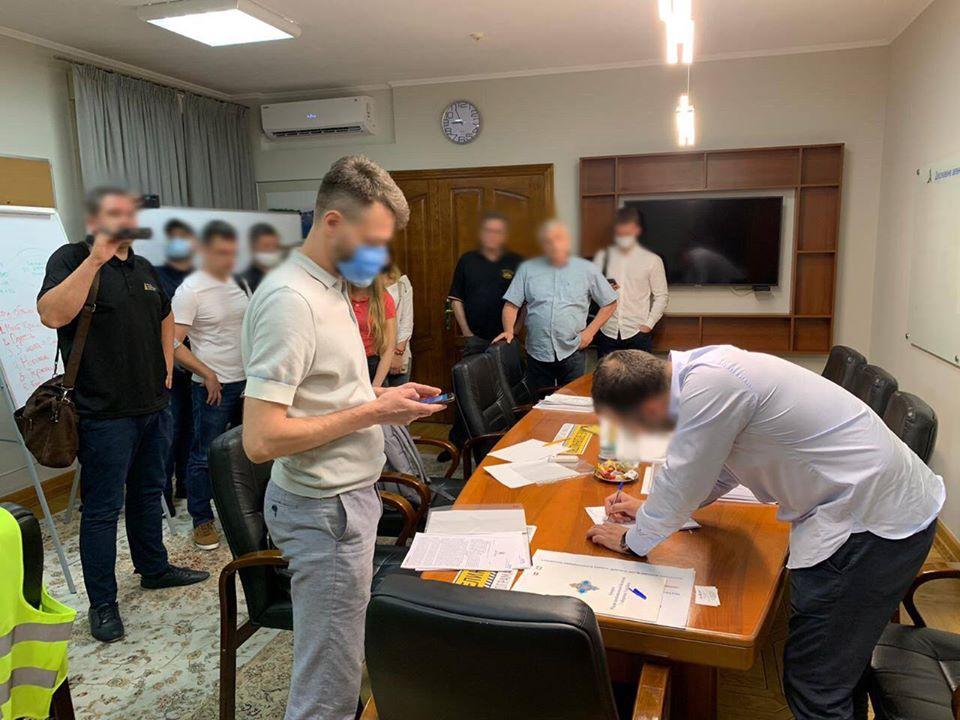 Ukraine's two key anti-graft agencies are conducting searches in Kyiv and Lviv / Photo from facebook.com/nabu.gov.ua
The National Anti-Corruption Bureau of Ukraine (NABU) has reported that raids are currently underway in Ukraine, namely in the cities of Kyiv and Lviv, simultaneously with Poland as part of a joint investigation into activities of a criminal organization involved in the road infrastructure sector.
The investigative actions are being carried out jointly with the Specialized Anti-Corruption Prosecutor's Office (SAPO) in Ukraine and Poland's Central Anti-Corruption Bureau.
Read alsoPoland's Anti-Corruption Bureau detains ex-Polish minister who worked for Ukraine's Ukravtodor
"During the investigative actions in Poland, the former head of Ukravtodor, a citizen of Poland, was detained on suspicion of committing corruption crimes," NABU said on Monday, July 20.
NABU searches are under way / Photo from facebook.com/nabu.gov.ua
As UNIAN reported earlier, Poland's Central Anti-Corruption Bureau detained Slawomir Nowak, the former Minister of Transport of Poland and ex-head of Ukraine's State Agency of Automobile Roads (Ukravtodor), on charges of corruption. Two more individuals were detained in that country simultaneously with Nowak.