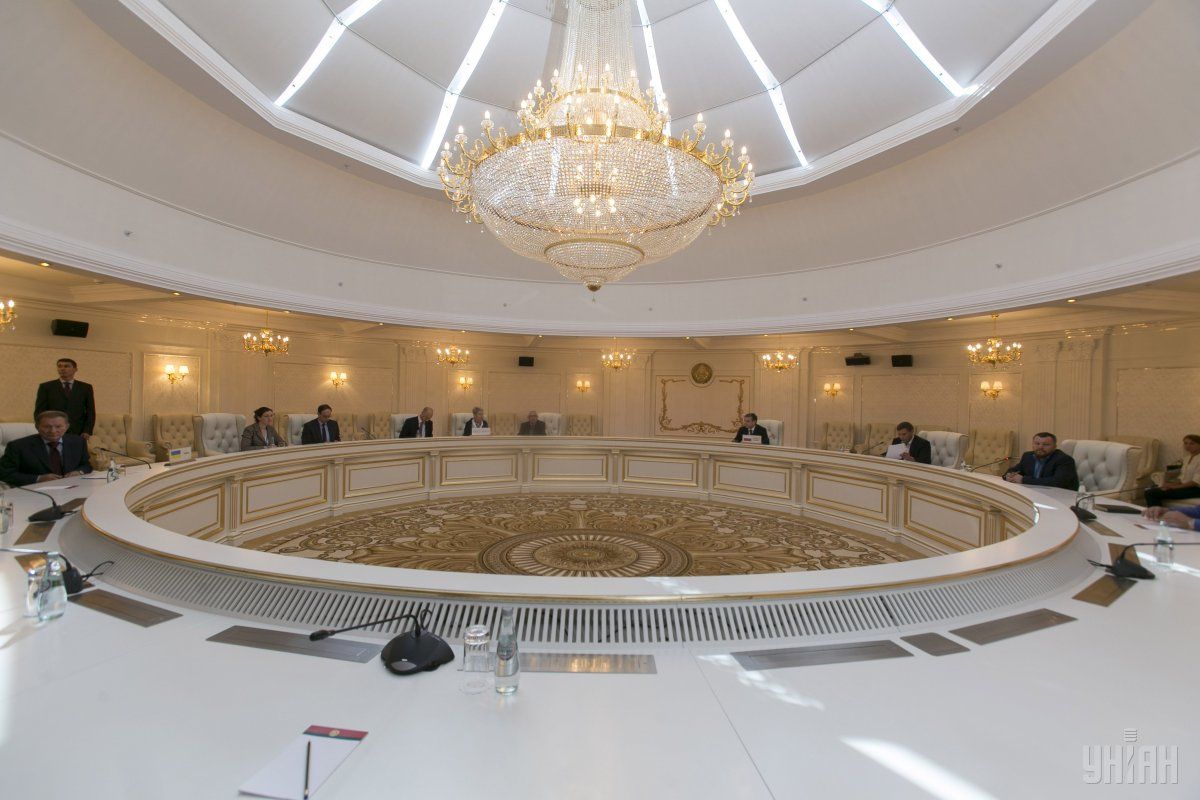 Minsk talks on Donbas may change location over protests in Belarus / Photo from UNIAN
Head of the Ukrainian delegation to the Trilateral Contact Group (TCG) and first president of independent Ukraine Leonid Kravchuk says Minsk peace talks on Donbas may move to another location over the situation in Belarus.
"I think the Belarusian people will resolve this issue without us. We cannot interfere in their internal affairs. Belarus does not take part in the TCG. If there is no such opportunity to hold meetings there, we will look for another place. It wasn't Minsk where the first agreements were concluded. It was Geneva. We can ask a completely neutral state, for example Sweden. We can ask them. This is possible," he told UA: Ukrainian Radio in an interview.
Read alsoUkraine to ask Belarus authorities to free Ukrainian activists
Speaking about ongoing protests in Belarus, Kravchuk explained he could not give assessments since he was an official.
According to him, Ukrainians should not interfere in such issues.
"If they need help, it will be handled through requests, and Ukraine should provide it. There have been no such requests so far. Ukraine should accept any president, any council created in another state. Ukraine did not take part in this and respects any choice, respects the people [of Belarus]," Kravchuk added.
Protests in Belarus: What is happening?
On August 9, presidential elections were held in Belarus.
That country's Central Election Commission announced preliminary election results. In particular, 80.23% of voters supported incumbent President Alexander Lukashenko, 9.9% voted for Svetlana Tikhanovskaya, 1.68% for Anna Kanopatskaya, 1.13% for Sergei Cherechnya, and 1.04% for Andrey Dmitriev. Some 6.02% voted against all candidates.
On the evening of August 9, thousands of Belarusians took to the streets to take part in spontaneous rallies, which followed by clashes with law enforcement agencies. The police in Minsk fired water cannons, tear gas, stun grenades, rubber bullets in a crackdown on protests.
Belarus' Ministry of Internal Affairs announced about 3,000 protesters were detained on the night of August 10, more than 2,000 people on the night of August 11, and more than 1,000 on the third night of the protests in different towns and cities across the country.