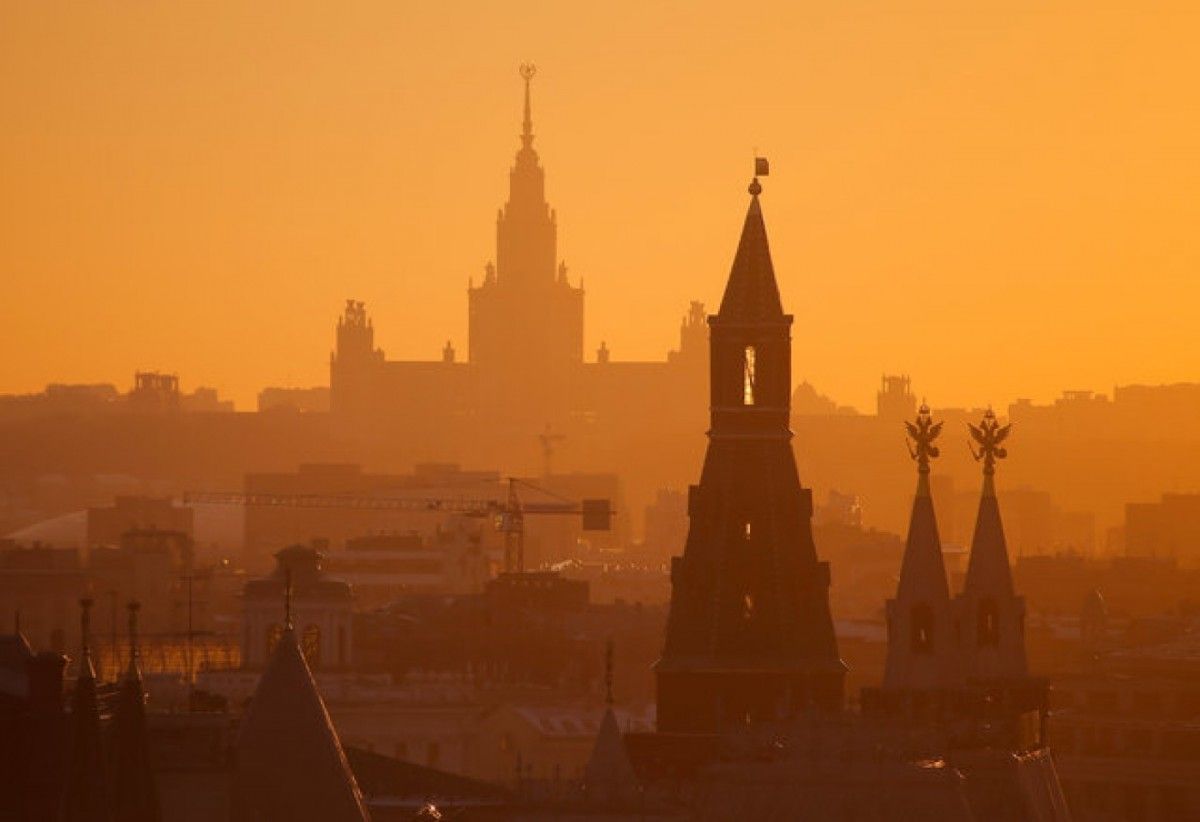 REUTERS
Kremlin Spokesman Dmitry Peskov has said the Kremlin cannot guarantee ceasefire in Ukraine's Donbas.
"I don't think we can talk about any guarantees on the part of Russia in this case since Russia is not a party to the conflict in the south-east of Ukraine," Peskov told a Moscow briefing Monday, answering a question by an UNIAN correspondent on whether Russia is ready to guarantee ceasefire compliance.
At the same time, Peskov said the Kremlin would not comment on the documents issued by the Office of the President of Ukraine where hostilities in Donbas are referred to as an international conflict rather than what Moscow claims is an internal one, while denying any involvement.
"How can we comment on the internal documents by the Office of the President of Ukraine. Definitions are the same, contained in documents that have been jointly endorsed or signed. I urge to proceed from formulations envisaged in the Minsk package of measures," Peskov said.
Read alsoDubious "breakthrough": Ukraine bringing Russia-imposed "reconciliation" scenario closer
However, he did not answer the UNIAN correspondent's question on whether the Kremlin would agree to endorse the ceasefire at the level of the Normandy Four.
Peskov said the leadership of the "self-proclaimed republics" wrote about an indefinite ceasefire, and "this is a decision that deserves high praise and brings satisfaction."
"This is a significant and positive step toward strengthening mutual trust and defusing tensions along the contact line," he said.
It is important that "both sides fully adhere to their commitments and agreements," Peskov said, once again defying Russia's role in the conflict.
Peskov said the recent phone talks between two presidents had been held in a "constructive business-like atmosphere.
"The conversation was meaningful," he added.
As UNIAN reported earlier, participants in the Trilateral Contact Group (Ukraine, Russia, OSCE) on the peace settlement in Donbas on July 22 agreed on a complete and comprehensive ceasefire on the contact line from 00:01 on Monday, July 27.
Read alsoRussian-led forces violate new truce in Donbas – JFO Commander
The new ceasefire regime began to operate in Donbas at 00:01 Kyiv time on July 27.
Before the new agreements came into force, President Volodymyr Zelensky had a phone call with his Russian counterpart Vladimir Putin.
Senior military officers and President Zelensky say the new truce does not mean that the Ukrainian military will not be able to return fire in response to enemy attacks.
Today, Ukrainian Joint Forces Commander, General Volodymyr Kravchenko said Russian-led forces had already violated the newly-agreed truce in Donbas.