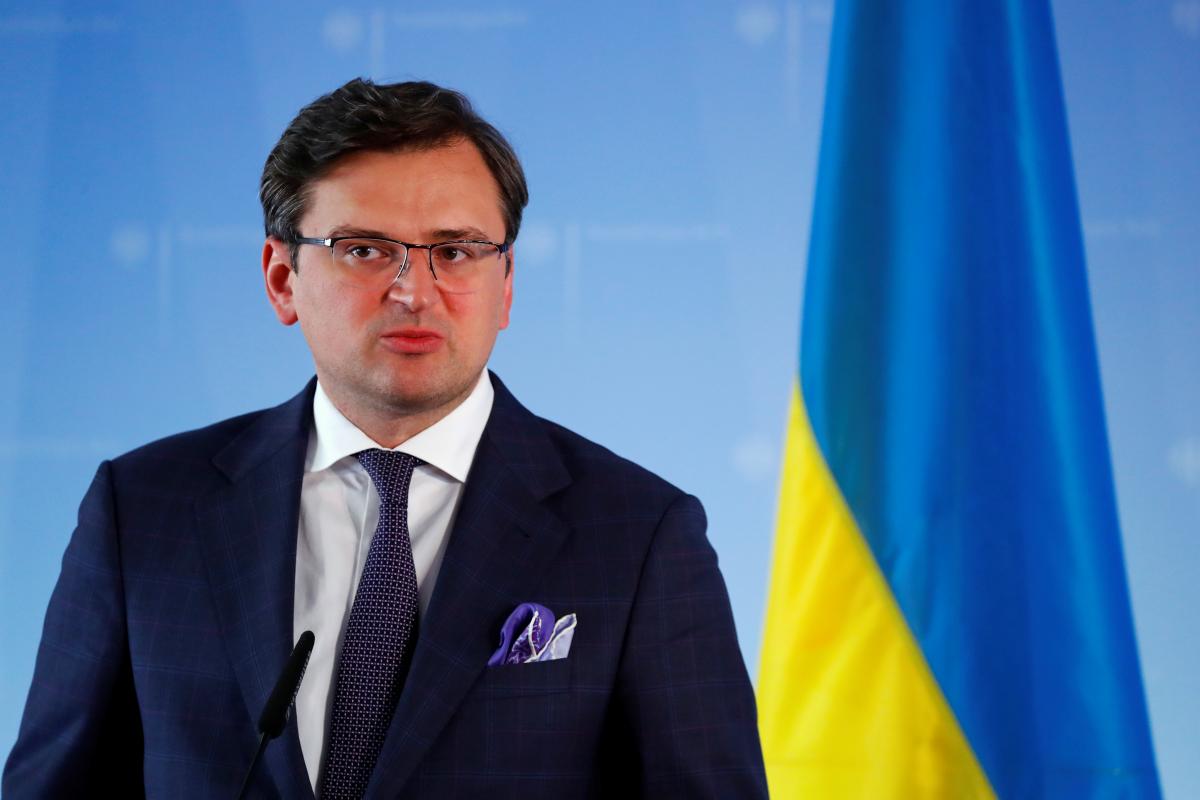 Dmytro Kuleba / REUTERS
Ukraine's relations with Belarus can no longer be the same as they used to be, Minister for Foreign Affairs of Ukraine Dmytro Kuleba opined.
Speaking with Priamyi TV Channel, he said: "It's obvious that relations with Belarus can no longer be the way they were before. And that's not only because of the massive and systemic violations of human rights in Belarus, but also because of the decision on the Wagner PMC mercenaries, because it appears Ukraine is to blame for everything."
The foreign minister says that while Russia is "starting to deploy their specialists there," it's Ukraine "that's being blamed."
Read alsoKuleba: Russia exercising "fairly effective control" over Belarus events"This is an unfriendly policy, and we must not tolerate it. My policy in diplomacy is always very simple: if you are being hit, you must always hit back," said Kuleba.
Protests in Belarus and accusations against Ukraine
Mass protests and strikes have continued in Belarus since August 9 following the presidential elections as many believe the vote count was rigged.
Protests, demanding new, fair elections, as well as the resignation of Alexander Lukashenko, saw a violent crackdown, especially in their first week.
Lukashenko has repeatedly stated that the situation in Belarus is allegedly being destabilized by external forces, and agreed with Russian President Vladimir Putin to jointly react "in the event of aggravation in terms of external threats."
On September 2, Russian Foreign Minister Sergei Lavrov said that the situation in Belarus was being destabilized by "extremists" from Ukraine. "About 200 extremists trained on Ukrainian territory are now in the Republic of Belarus," he claimed.
Dmytro Kuleba said Ukraine was freezing all contacts with the Belarusian side, and thus expressed its position on the actions taken by the Belarusian authorities.
On September 34, Alexander Lukashenko accused Ukraine, Poland, Lithuania, and the Czech Republic of meddling in the country's internal affairs.
On the same day, Kuleba called this statement of Lavrov's "delirium" and a figment of "sick imagination."
On September 4, Kuleba noted that the handover of Wagner mercenaries to Russia despite Ukraine's pleas to extradite them to Ukraine to be tried for crimes committed in the Donbas warzone was a key point in making a decision to summon the Ukrainian ambassador from Minsk to Kyiv for consultations.