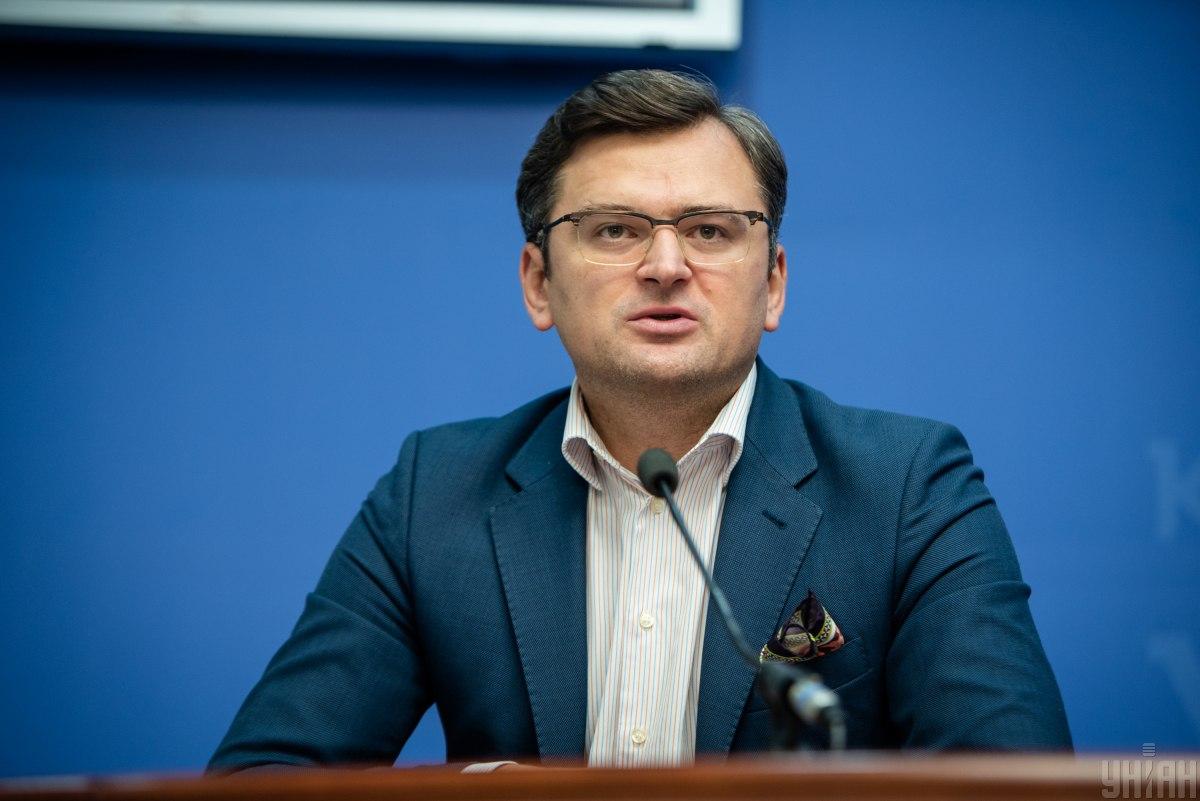 Photo from UNIAN
Ukrainian Foreign Minister Dmytro Kuleba says Ukraine has frozen all contacts with the Belarusian side, and thus expressed its position on the actions taken by the Belarusian authorities.
"In fact, all processes, all contacts with the Belarusian side are now on pause. I can officially declare this to you. We are monitoring the development of the situation. And only when we are convinced that these contacts will not bear any reputational, political or moral losses for Ukraine, these contacts will be restored," he said during the Pravo Na Vladu ("Right to Power") TV panel show on TV Channel 1+1 on August 27.
Read alsoUkraine's MFA explains fundamental difference between Revolution of Dignity in Ukraine, protests in BelarusEarlier, the Ukrainian Foreign Ministry for the first time in history summoned Ukrainian ambassador to Belarus Ihor Kyzym for consultations in Kyiv. This is a step to demonstrate dissatisfaction with the policy of the Belarusian authorities.
Belarus protests: background
On August 9, presidential elections were held in Belarus. The country's Central Election Commission announced the final election results. In particular, 80.1% of voters supported incumbent President Alexander Lukashenko, 10.1% voted for Svetlana Tikhanovskaya, 1.67% for Anna Kanopatskaya, 1.2% for Andrey Dmitriev, and 1.14% for Sergei Cherechnya. Some 4.59% voted against all candidates.
Thousands of residents of Belarus took to the streets to protest what they believe is a rigged vote count. Riot police violently cracked down on protesters.
Belarus' Ministry of Internal Affairs said about 7,000 protesters had been detained in different cities since August 9. On the evening of August 13, the authorities started to release detainees.
On August 14, the European Union announced it did not recognize the outcome of the presidential elections in Belarus and on August 19 leaders reportedly agreed on sanctions to be introduced over election rigging and violence against protesters.
The March of Freedom, the largest protest in the history of Belarus, took place on August 16 in Minsk. Hundreds of thousands of people joined in.
On August 20, the Prosecutor General's Office opened a criminal probe into the attempt by the opposition to "seize power."
Lukashenko has repeatedly claimed "foreign interference" in the election and the external efforts to foment protests. He spoke with Russian President Vladimir Putin who had promised him comprehensive assistance upon request.
Belarusian Defense Minister Viktor Khrenin has warned of the possible use of army to disperse protesters rallying under the flags he claims were once used by Nazi troops.