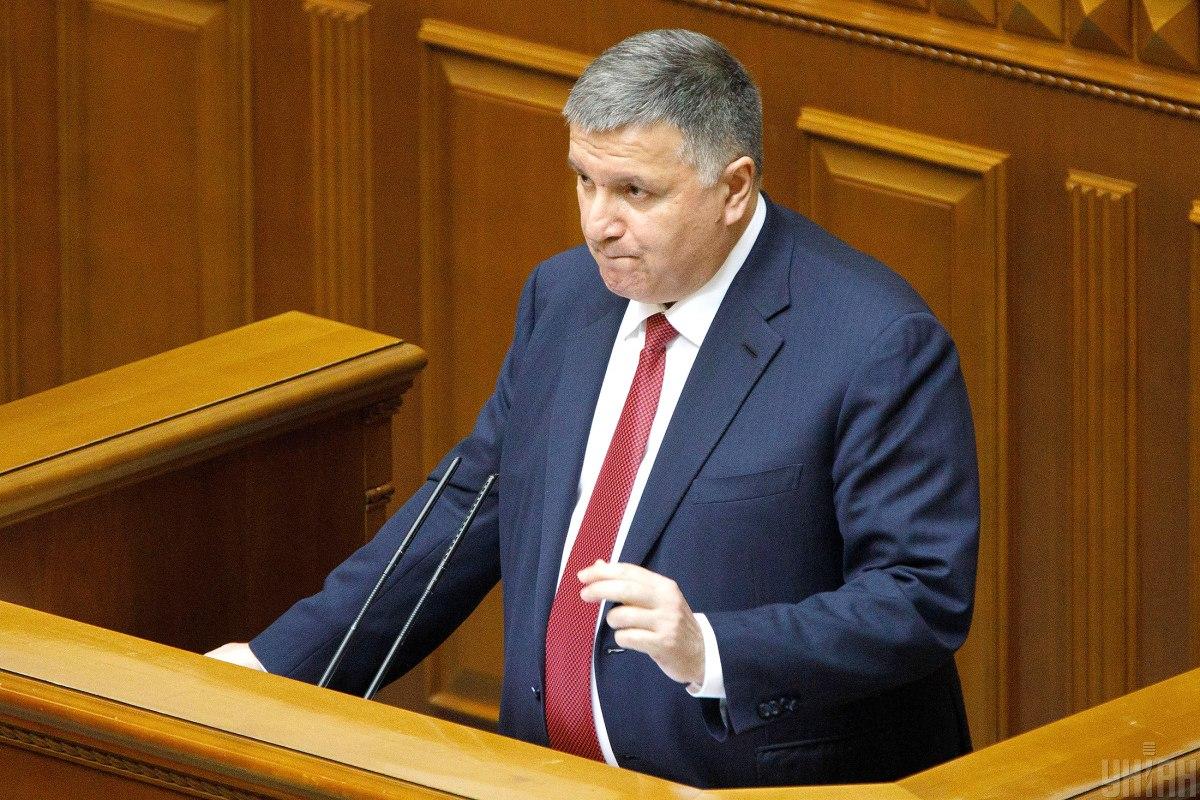 Arsen Avakov / Photo from UNIAN
The Verkhovna Rada Committee on Law Enforcement Affairs on Wednesday recommended that the parliament include on the agenda of the current session a draft resolution on the dismissal of Interior Minister Arsen Avakov, an UNIAN correspondent reports.
The decision was made at today's committee meeting without prior discussion of the draft resolution's content.
As UNIAN reported earlier, on June 5, the Verkhovna Rada of Ukraine registered draft resolution No. 3606 on the dismissal of Arsen Avakov from the post of Minister of Internal Affairs.
It was authored by almost 60 legislators, including several from the ruling Servant of the People faction.
The call to consider the sacking of the long-standing interior minister comes amid a rising wave of public criticism targeting Avakov, which escalated in the wake of the recent high-profile incidents that sparked outrage. One of them involved two policemen who have been detained on charges of raping and beating a woman who reported to a police station as a witness in a petty theft case. The other incident involved an armed showdown between two rivaling gangs in a town just outside Kyiv as part of an apparent turf war in public transportation sector.
Read also"This is a complicated ministry": Leading faction's deputy chief on why Avakov retains post of interior minister in new Cabinet
The incidents highlight what critics of Avakov say is his failure to reform the police and bring law and order to the country, RFE/RL earlier reported. They also add to a growing list of high-profile cases in recent years in which Ukrainian law enforcement agencies have been accused of involvement, negligence, or botching the investigation on Avakov's watch.
Arsen Avakov has been minister of internal affairs since February 27, 2014, which effectively makes him Ukraine's longest-serving minister.
In Ukraine, the Ministry of Internal Affairs is in control of police, border guards, emergency service, and the National Guard.