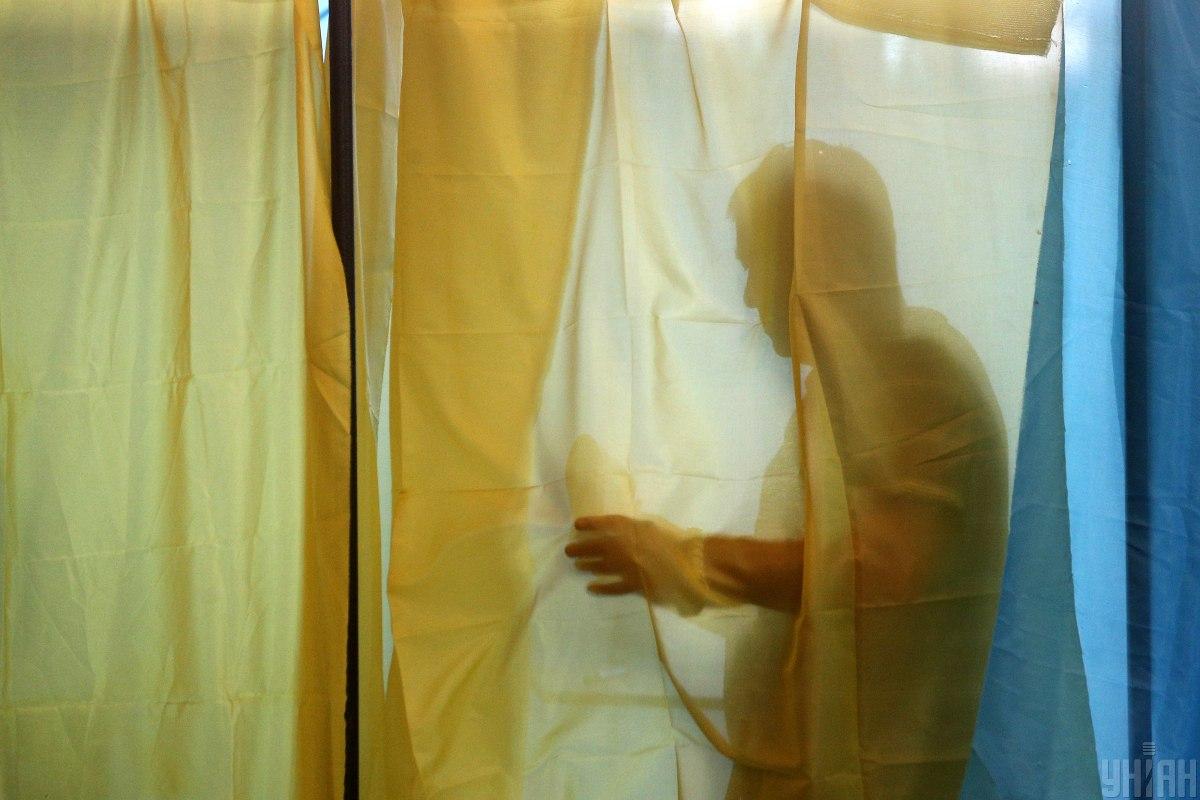 The decision was backed by 326 lawmakers / Photo from UNIAN
The Verkhovna Rada, Ukraine's parliament, on July 15 considered and approved resolution No. 3809 to schedule the next local elections for October 25, 2020.
The decision was backed by 326 lawmakers.
Read alsoUkraine's NSDC secretary sees no prerequisites for holding elections in Donbas
As UNIAN reported earlier, the parliament's Committee on State Building, Local Governance, Regional and Urban Development recommended holding the local elections on Sunday, October 25.
Resolution No. 3809 stipulates that polls to elect members of regional, Kyiv City Council, district councils in cities and towns and the mayor of Kyiv be held on October 25.
At the same time, the document stipulates that "the election of members of the Supreme Council of the Autonomous Republic of Crimea, members of local councils and village heads, town and city mayors in the temporarily occupied territories of the Autonomous Republic of Crimea, the city of Sevastopol, in certain areas, cities, towns and villages in Donetsk and Luhansk regions will not be scheduled and held."
In addition, the resolution has provisions that "due to the impossibility of ensuring the representation of the common interests of the territorial communities of villages, towns and cities of Donetsk and Luhansk regions, elections of members of Donetsk and Luhansk regional councils are not to be appointed and are not to be held."
Elections of members of local councils, village heads, town and city mayors that were not appointed in accordance with paragraphs 2 and 3 of this resolution will be scheduled in accordance with the procedure and terms established by separate laws.
However, the document sets a number of conditions. In particular, the temporary occupation and armed aggression of the Russian Federation against Ukraine should end along with the withdrawal of all illegal armed formations controlled and sponsored by Russia, the Russian occupation forces, their military equipment from the territory of Ukraine. All illegal armed groups and mercenaries that fight in the temporarily occupied territories of Ukraine should be disarmed. Ukraine should retake its occupied territories with respective borders, rebuild the constitutional order and restore law and order in the temporarily occupied territories of Ukraine.
What is more, the safety of citizens of Ukraine living in the respective territories of the Autonomous Republic of Crimea, Donetsk and Luhansk regions and the city of Sevastopol should be guaranteed after the full disarmament, demilitarization and reintegration in the relevant territories in accordance with the respective procedures of the United Nations and the Organization for Security and Cooperation in Europe (OSCE).
The Cabinet of Ministers will be instructed to allocate budget funds for the local elections on October 25 within the limits of its authority and the Central Election Commission will be authorized to prepare and hold the voting process in the regions in the manner prescribed by law.
The resolution shall become effective on the day following the day of its publication.