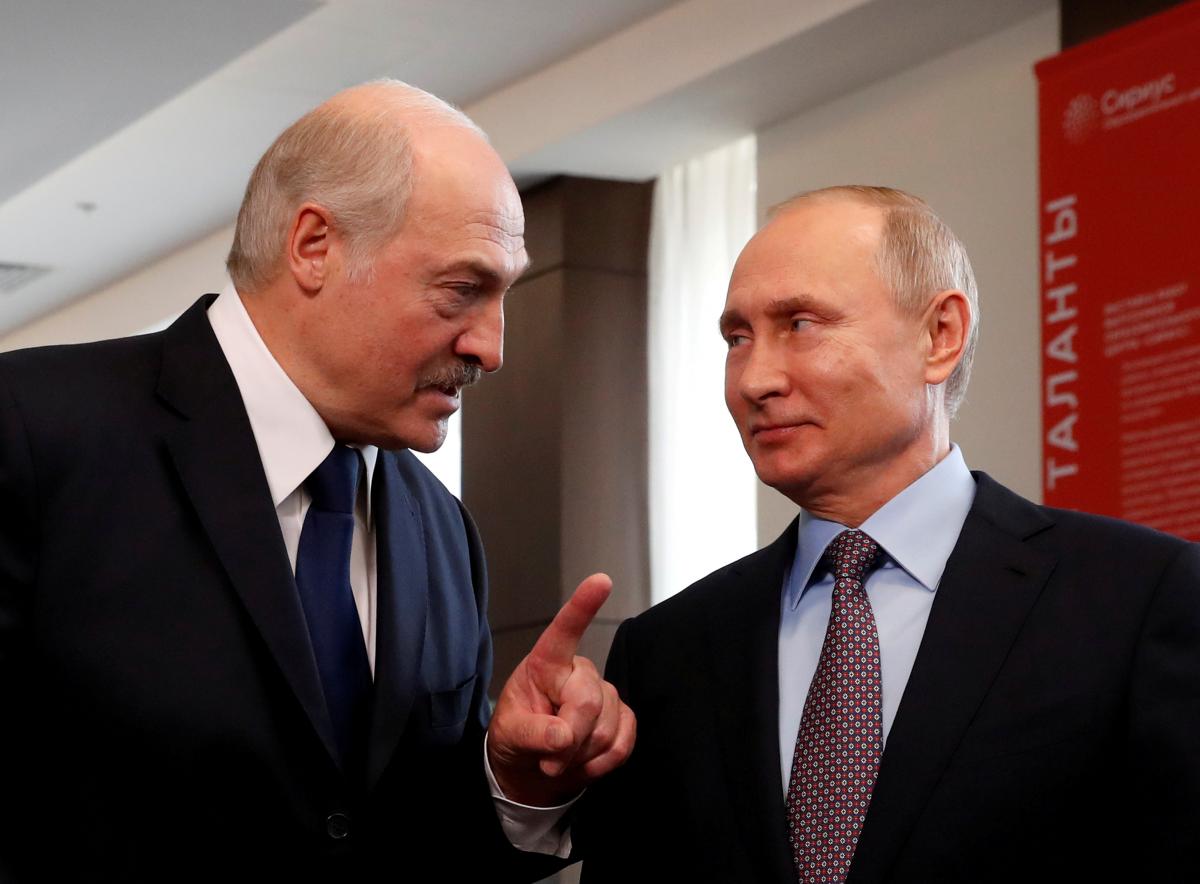 REUTERS
Ukrainian Foreign Minister Dmytro Kuleba believes that Alexander Lukashenko's choice to have Belarus side with Russia creates "immeasurable" risks for Ukraine.
"Now the biggest problem is the lack of concrete steps. Therefore, Belarus has essentially locked itself in. They have now rejected proposals for mediation," Kuleba said, speaking at Savik Shuster's Freedom of Speech panel show on Ukraine TV channel on September 25.
The minister stressed that the main task today is to set up mediation between the Belarus government and opposition.
"But Belarus turned it down. Ukraine offered mediation together with the states of the Lublin Triangle – Poland and Lithuania. The nearest neighbors are the two EU states, and one is not the EU. Silence," Kuleba said.
He also said that there is a proposal for neutral mediation on the part of the OSCE, but the Belarusian authorities are also silent on a joint proposal from the OSCE chair Albania and from Sweden, which will take the chair in the organization in 2021.
"Alexander Lukashenko has made his choice – he opted for Russia, for Vladimir Putin. And this means confrontation, which is a key point," Kuleba said.
Read alsoKuleba warns Russia against steps undermining Belarus sovereignty, destabilizing regionHe added that Ukraine is weighing all risks arising due to the strengthening of Russia's positions in Belarus.
"And we understand that if Alexander Lukashenko chose Russia, the risks for us become immeasurable, so we build our stance toward him accordingly," Kuleba stressed.
Belarus election: Reactions
Alexander Lukashenko has repeatedly claimed "foreign interference" in the election and external efforts to foment the protests. He spoke with Russian President Vladimir Putin who had promised him comprehensive assistance upon request.
On August 27, Putin suggested sending Russian security forces to suppress protests in Belarus.
The European Union declared non-recognition of the Belarus election results and reached an agreement to impose sanctions against Belarusian officials in response to vote rigging and the use of violence against protesters.
On September 15, the Verkhovna Rada of Ukraine adopted a statement on Belarus. Ukrainian lawmakers said the presidential elections in that country were unfair. They condemned repression against protesters and vowed support for sanctions to be introduced by the European Union against Belarusian officials.
On September 14, Putin received Lukashenko in Russia's Sochi. During the meeting, Putin promised to lend US$1.5 billion to Belarus. After the meeting, the Kremlin announced they would recognize Lukashenko as the only legitimate president of Belarus.
On September 23, Lukashenko was sworn in as President of Belarus during an inaugural ceremony in the Palace of Independence in Minsk, which was held behind closed doors with no media or international presence.
Minister for Foreign Affairs of Ukraine Dmytro Kuleba says Kyiv does not recognize Alexandr Lukashenko a legitimate head of Belarus following the latter's inauguration.
Ukrainian President Volodymyr Zelensky says Ukraine is in solidarity with the position of the European Union on the events taking place after the presidential elections in Belarus.
Ambassador of Ukraine to Belarus, Ihor Kyzym, believes that the rhetoric of the Belarusian authorities toward Ukraine "does nothing good" to bilateral relations.