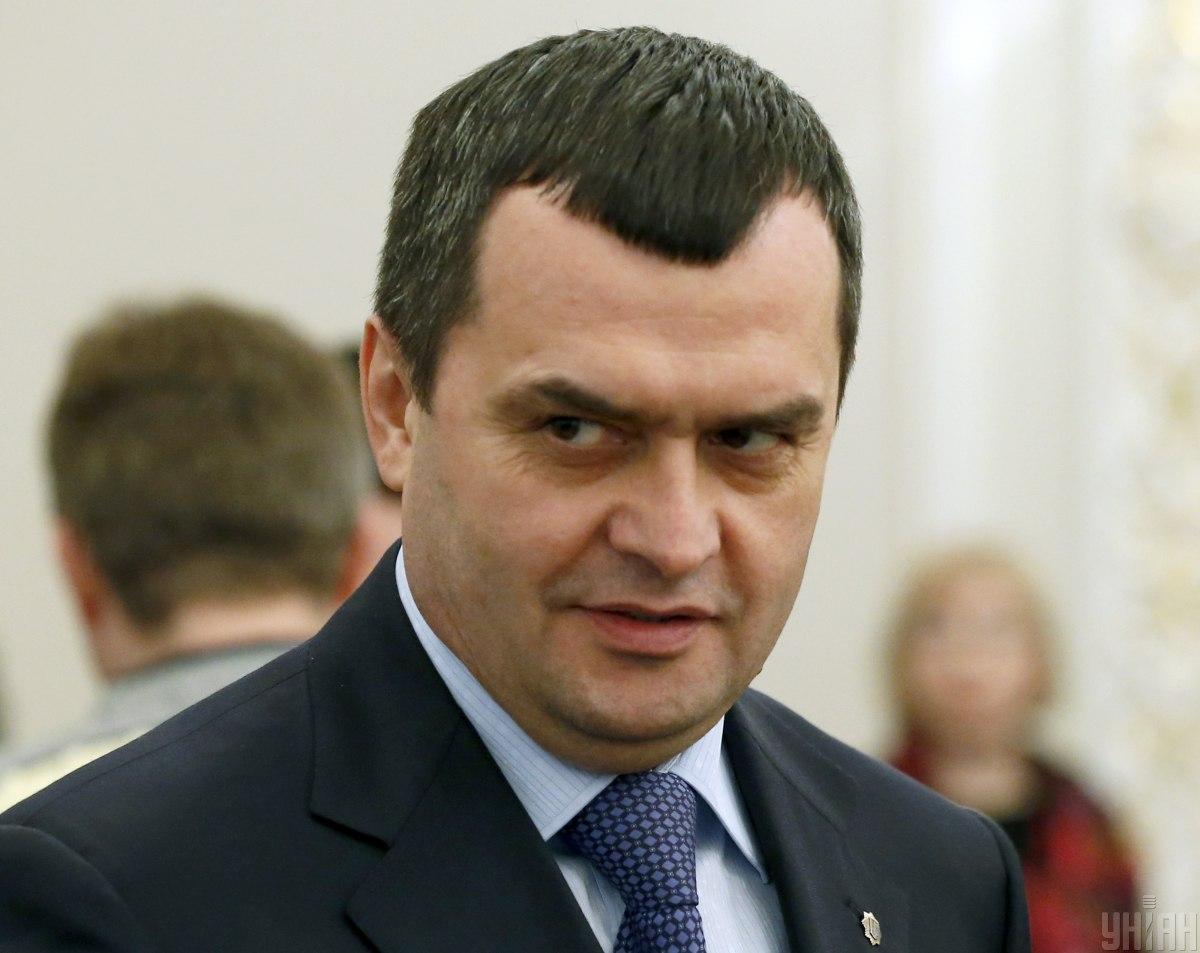 Photo from UNIAN, Vladyslav Musienko
The Pechersk District Court has warranted a pre-trial investigation in absentia targeting former Minister of Internal Affairs Vitaly Zakharchenko.
The probe is set to be launched within the existing case of the obstruction of protests at the Independence Square (Maidan) in Kyiv from February 18 to February 20, 2014, the Office of the Prosecutor General has told UNIAN.
"With the participation of the Office of the Prosecutor General, the Pechersk District Court of Kyiv granted the motion of the State Bureau of Investigation's detective to warrant a special pre-trial investigation against the former Minister of Internal Affairs of Ukraine, who has been hiding from the investigation and court. Such a court decision allows prosecutors to conduct a pre-trial investigation of the suspect in his absence (in absentia)," the OPG says.
Permission was granted in criminal proceedings where among suspects are former President Viktor Yanukovych, ex-Minister of Internal Affairs Zakharchenko and his Deputy Viktor Ratushnyak, ex-Head of the Security Service Oleksandr Yakymenko and his First Deputy Volodymyr Totskiy, ex-Commander of the Interior Ministry's Internal Troops Stanislav Shuliak, and other persons. The investigation believes suspects were part of a criminal group who in February 2014 illegally obstructed people's rallies and abused power.
Read alsoYanukovych still on wanted list despite custody warrant lift in one of casesThe prosecutor's office says the suspects' actions led to grave consequences, including premeditated murder and attempted murder, deliberate infliction of grievous bodily harm, as well as a terrorist act.
Crimes of Viktor Yanukovych regime during Maidan protests
On February 20, 2014, a mass shooting of protesters took place at the Maidan Square in Kyiv.
According to the Ministry of Health, on February 18-20, a total of 82 people died (71 Maidan activists and 11 law enforcers), and more than 600 people were injured. According to the UN mission, 98 people died in those days (84 protesters, 13 security officials, and a random person).
The Heavenly Hundred activists say the death toll stood at 107.