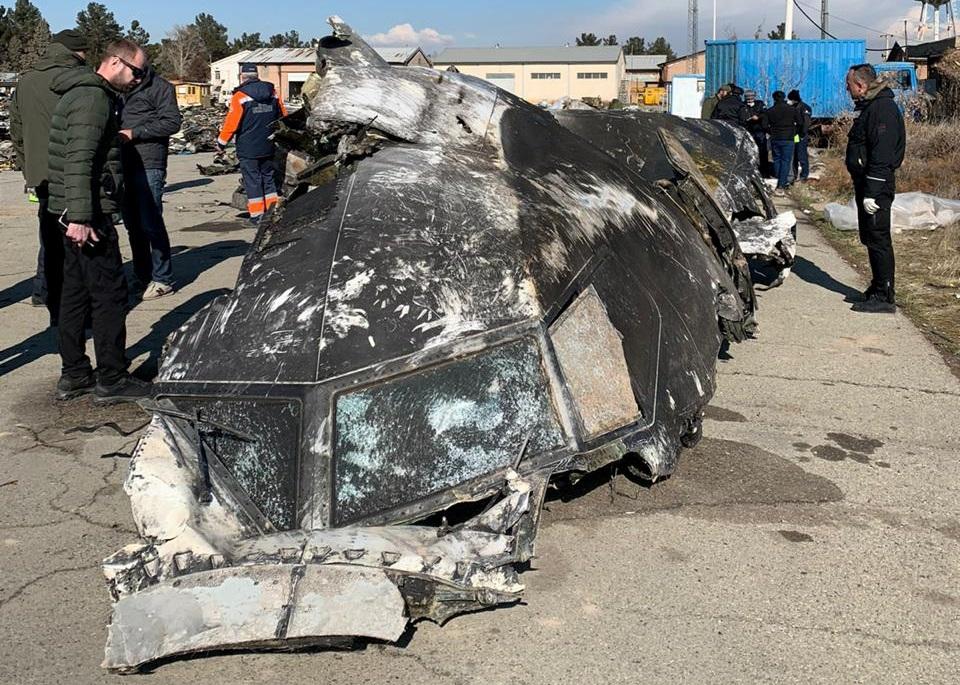 The remains of the UIA plane / REUTERS
Deputy Foreign Minister of Ukraine Yevhen Enin has said Iran refused to negotiate with Ukraine on compensations to the relatives of those killed in the downing of Ukraine International Airlines (UIA) flight PS752 outside Tehran on January 8, 2020, although earlier Iran has announced its readiness to pay compensation.
In an interview with the BBC News Ukraine, he said the Ukrainian Foreign Ministry had sent a note with a proposal to start negotiations on compensation, but got a refusal.
"Today [the interview took place on July 7] we received communication from Tehran that the Iranian side is not ready to accept Kyiv's proposal for negotiations," he said.
Read alsoUkraine doesn't rule out suing Iran over downing of UIA plane
Enin stressed it is too early to talk about specific amounts of compensation, because they are determined by the results of a comprehensive examination.
According to the deputy minister, everything depends on the political will of the Iranian side.
"We are working on it [political will] and sincerely hope the Iranian side will nevertheless agree to start the negotiation process as soon as possible," Enin added.
UNIAN memo. Kyiv-bound Ukraine International Airlines flight PS752 crashed shortly after takeoff from Tehran's Imam Khomeini International Airport in the early hours of January 8. It was carrying 167 passengers and nine crew members on board. Two passengers and the crew members were Ukrainians. There were also 82 citizens of Iran, 63 citizens of Canada, 10 citizens of Sweden, four citizens of Afghanistan, three citizens of Germany and the United Kingdom each. There were no survivors.
On January 11, Iranian President Hassan Rouhani officially admitted that the Ukrainian airliner had been shot down by accident as a result of a "human error" and that those responsible would be held accountable.
Member countries of the International Coordination and Response Group for flight PS752 victims have repeatedly demanded that Iran hand over "black boxes" of the plane to the group.