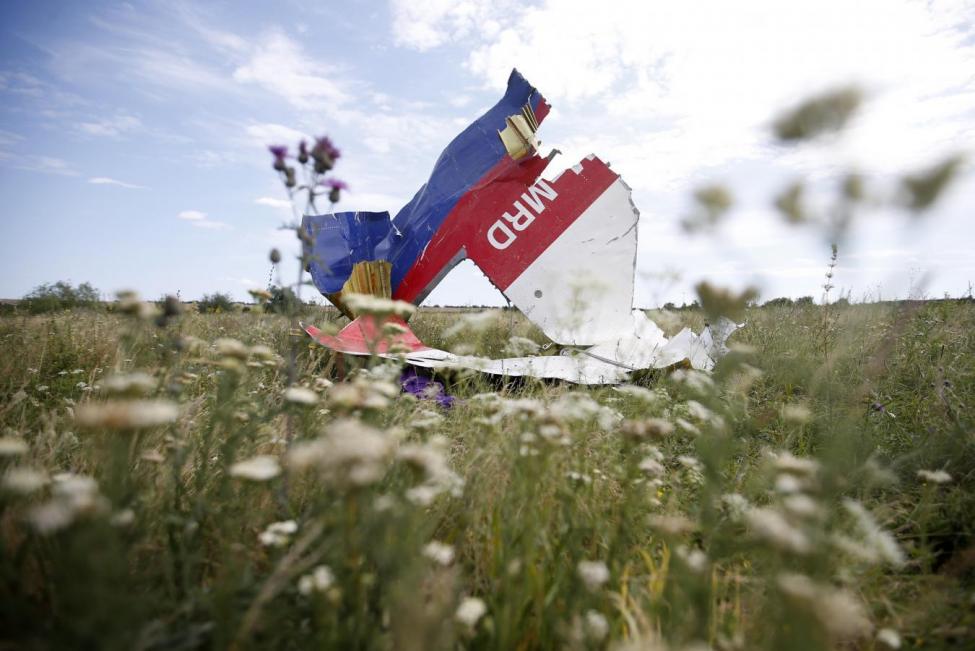 The incident happened six years ago / REUTERS
The United States is calling on the Russian Federation to help bring those responsible for the downing of Malaysia Airlines Flight MH17 be held to account.
"On the 6th anniversary of MH17's downing, we extend our deepest condolences to the families and friends of the 298 innocent civilians aboard Malaysia Airlines Flight 17 who lost their lives six years ago today," U.S. Chargé d'Affaires, a.i. Kristina A. Kvien said in a video address posted by the U.S. Embassy on Twitter on July 17. "We urge Russia to respect and adhere to UN Security Council Resolution 2166, which demands that those responsible for this incident be held to account and that all states cooperate fully with efforts to establish accountability."
Read alsoMH17 anniversary: Ukraine calls on Russia to accept responsibility
She also stated that "Russia must ensure that every indicted individual currently in Russia or Russian-controlled territory face justice."
"Russia has repeatedly obstructed progress on measures to resolve the conflict in eastern Ukraine, which it started and continues to fuel. Russia must implement a comprehensive ceasefire, withdraw its forces and heavy weapons, support the disbanding of armed formations operating in Donbas, and return control of Ukraine's internationally recognized borders to Ukraine," she said.
The American diplomat added that the United States also called on Russia to cease its occupation of Crimea, return control of the peninsula to Ukraine, and free all Ukrainian political prisoners.
Kvien assured that the United States stands firmly with Ukraine in support of Ukraine's sovereignty and territorial integrity.
"We are confident the Dutch legal system will establish the truth and bring justice in the MH17 trial," she added.
On the 6th anniversary of MH17's downing, we extend our condolences to the families & friends of the 298 innocent civilians who lost their lives. We call on Russia to cooperate fully with the investigation & efforts to establish accountability, in line with UNSC Resolution 2166. pic.twitter.com/9OOm6X7ZVI

— U.S. Embassy Kyiv (@USEmbassyKyiv) July 17, 2020