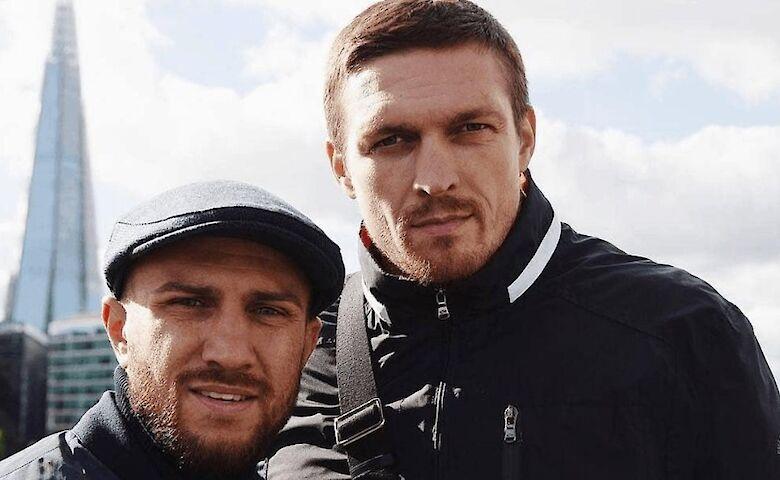 Two sports celebrities make political statements / Photo from instagram.com/lomachenkovasiliy
Two Ukrainian boxers, Oleksandr Usyk and Vasyl Lomachenko, have landed up on Ukraine's Myrotvorets ("Peacemaker") database, which lists individuals posing a threat to Ukraine's security.
"Repeating the Kremlin's statements [that Russia and Ukraine are] one nation, rejecting Russian aggression and denying the independence of Ukrainian Orthodoxy from Russian control (the aggressor country) of the Russian Orthodox Church, they have sided with the traitors of Ukraine," the Myrotvorets Center said.
Read alsoCrimean children taught Russia didn't invade Crimea – rights group
The two boxers' profiles contain details of their actions that could pose a threat to Ukraine.
In particular, they mention participation in the Russian film 'Hello, Brother! Christ is Risen!' The statements made by the two boxers in the film on relations between Russia and Ukraine are controversial, the center said.
Easter greetings by Russian priests and performers who Usyk and Lomachenko also joined, as well as a number of other recently made controversial statements were also mentioned.
Usyk's profile on Myrotvorets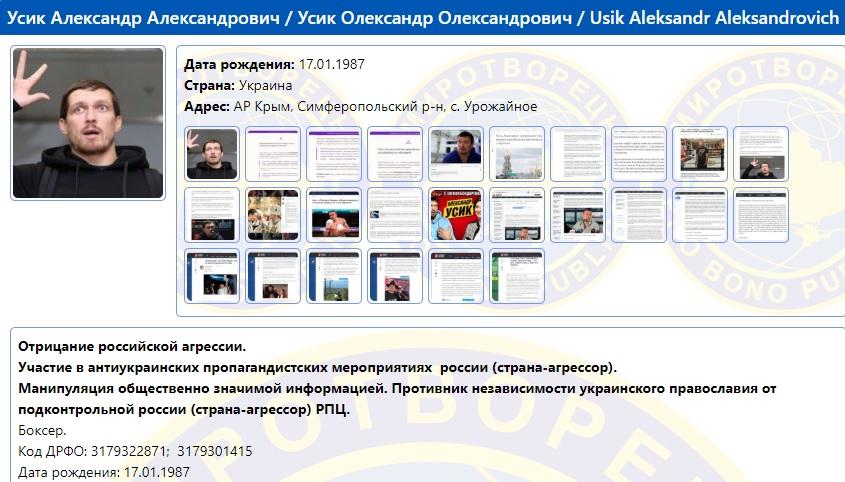 Myrotvorets.center screenshot
Lomachenko's profile on Myrotvorets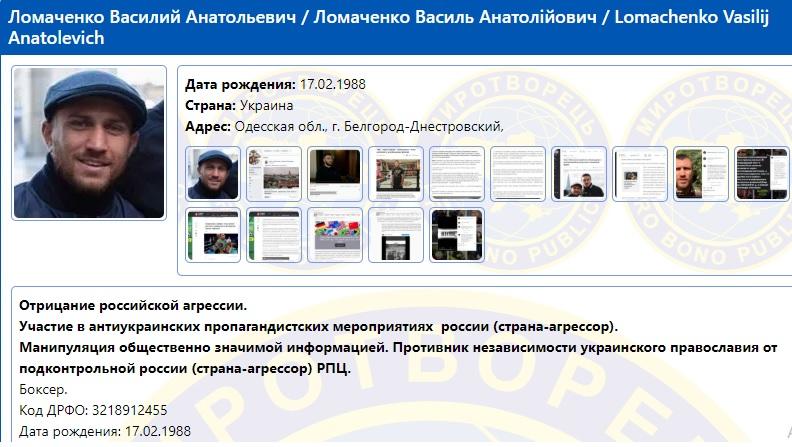 Myrotvorets.center screenshot