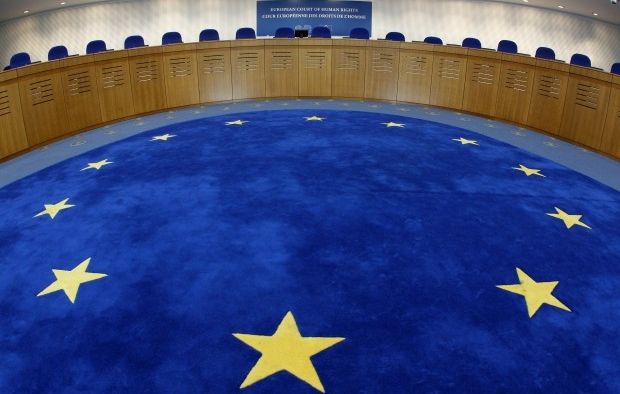 REUTERS
The European Court of Human Rights (ECHR) has pointed out to serious human rights violations by the National Anti-corruption Bureau of Ukraine (NABU), namely pressure on witnesses and illegal surveillance. In turn, NABU stated that it would continue to persecute former Ukrainian MP Georgiy Logvinskiy, despite the ECHR's ruling.
Ukrainian MP Oleksiy Honcharenko says Director of the National Anti-corruption Bureau of Ukraine Artem Sytnyk by such actions destroys the country's most important institution and poses a threat to its international image and its European integration prospects.
The European Court of Human Rights (ECHR) ruled NABU could not strip Logvinskiy, a former Member of Parliament, who represented Ukraine in the Parliamentary Assembly of the Council of Europe (PACE), of parliamentary immunity. He enjoys the immunity from persecution by the authorities because his wife is an ECHR judge. Moreover, the European Court of Human Rights recognized that NABU had pressured witnesses in the case and conducted illegal investigation. On July 8, NABU said that despite the ECHR's ruling, it would continue to prosecute Logvinskiy.
In turn, Honcharenko commented on NABU's actions related to the Logvinsky case: "The ECHR made a decision and responded in a way that it has never responded to any state: NABU puts pressure on witnesses and engages in illegal surveillance. But, the Strasbourg-based ECHR is a body of the Council of Europe with an impeccable reputation and authority worldwide. In fact, yesterday [July 8] the ECHR reaffirmed once again what I have been saying for the recent year, e.i. corrupt Sytnyk (he is officially included in the register of corrupt officials in Ukraine) is destroying this important institution, settling personal accounts and fulfilling orders, including political persecution."
Honcharenko told UNIAN in a comment on how such actions by Sytnyk destroy NABU's reputation, Ukraine's relations with the European Union and the country's European integration prospects.
"Rough disregard for human rights, norms and principles of European and Ukrainian legislation won't lead to anything good. One person, Artem Sytnyk, is ruining the relations that Ukrainian politicians and diplomats have been building with the European Commission and the European Parliament for years. We all understand that Europe does not need a visa-free regime, let alone close integration, with a country where such lawlessness is possible, where the decisions of the most important institution, the ECHR, are ignored, where witnesses are pressured, illegal surveillance is organized and family members of European Court judges are threatened. Other sanctions against Ukraine are not ruled out. In addition, Sytnyk's actions come as a huge reputational blow to NABU, from which the Bureau will be very difficult to recover," Honcharenko said. "Any application to the ECHR will now be considered through the prism of the lawlessness and disregard for the rulings by the European judicial system that Sytnyk allows himself."
Representative of the Kharkiv Human Rights Group Yevhen Zakharov earlier said that Ukraine could be accused of putting pressure on the European Court of Human Rights because NABU has been keeping an ECHR judge under illegal surveillance.
As UNIAN reported earlier, NABU also refused to execute the Kyiv-based Pechersky District Court's decision on closing of criminal proceedings as illegal in other notorious case, namely the Pysaruk and Bakhmatyuk case. Oleg Bakhmatyuk's lawyers said they would appeal against NABU's illegal actions in the ECHR.