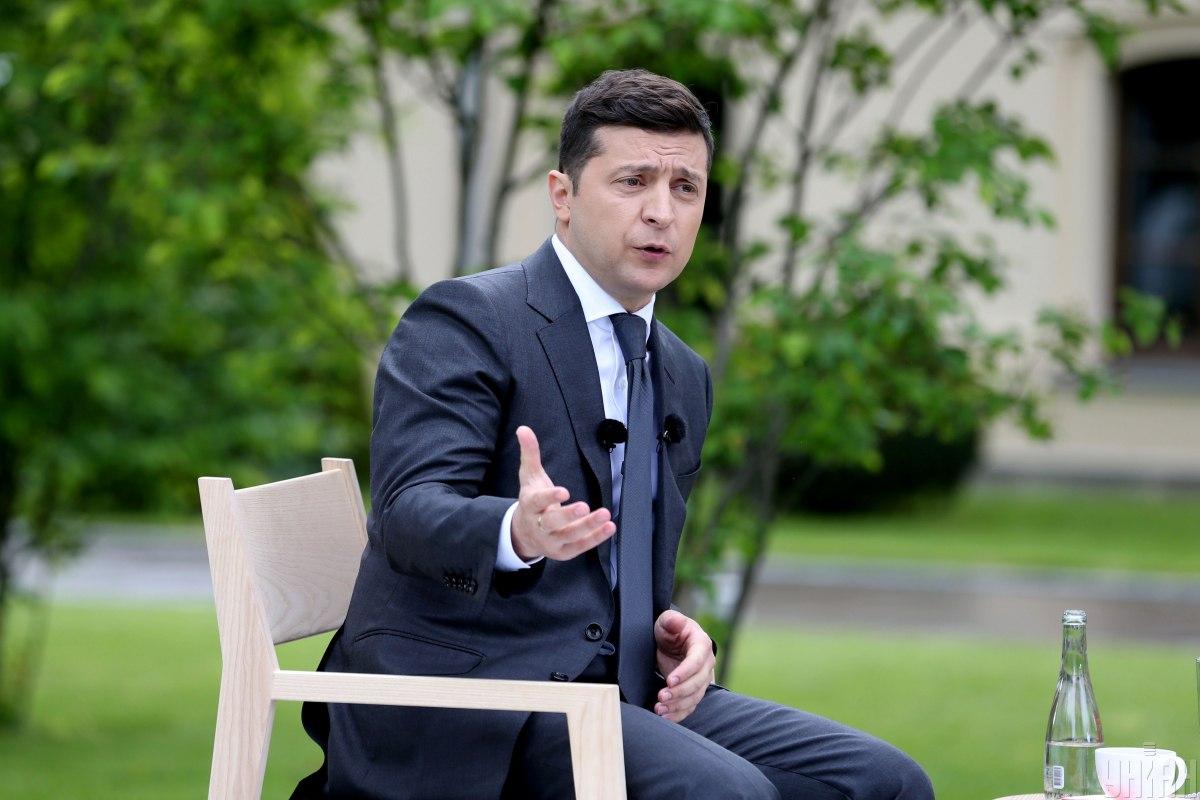 Photo from UNIAN
Ukrainian President Volodymyr Zelensky has responded to criticism over the idea of conducting the all-Ukrainian poll, which will coincide with local elections on October 25.
"By the way, you have noticed how all politicians criticize the idea of the poll, how they are afraid of your opinion, they say Ukrainians are stupid, inexperienced, and that God forbid we ask them anything. They are afraid if democracy really starts working, they will simply become expandable. They will no longer be invited to talk shows, their parties will lose funding. Their opinion will no longer be interesting to anyone since the citizens of Ukraine will decide on everything," Zelensky said in a video address to the nation, posted on Facebook.
He said on October 25, citizens of Ukraine would be able to show the said mechanism has the right to exist and "nothing prevents us from having monthly or even weekly discussions about important things and from learning about your opinion."
"Perhaps you don't like some of the five questions? Find this video on official pages and write in comments what else you would like to speak out about as a citizen of Ukraine: legalization of weapons, dual citizenship, duration of school education, cars with foreign plates, parliamentary republic, etc. Write down the questions you think should be included in the polls to follow," the president said.
Criticism
A number of political parties, including the European Solidarity,Holos, and Batkivshchyna, have criticized the idea of national poll, announced by President Zelensky, pointing at the Constitutional norm providing for the only legitimate form of national survey, which is a referendum, whose procedure is clearly defined by law.
The Holos party said the idea is to the detriment of national interests and that it could help Russia implement its scenario on Donbas.
The European Solidarity party said the "pseudo-poll" is an "outright manipulation" aimed to influence popular opinion on the day of local elections, also sharing the Holos' claim about the authorities trying to promote Kremlin's interests.
October 25 poll: Background
On October 13, Zelensky said an all-Ukrainian poll with five important issues to be out forward would be carried out on local election day, October 25.
The exact questions that will be included in the survey were not immediately revealed.
The poll, unlike the referendum, will have no direct legal implications, the President's Office explained, addressing public concern over the legitimacy of holding such a survey and its consequences.
The survey will be financed by "philanthropists" set to provide funds of "Ukrainian origin," according to Yevhenia Kravchuk, deputy chair of the Servant of the People faction.