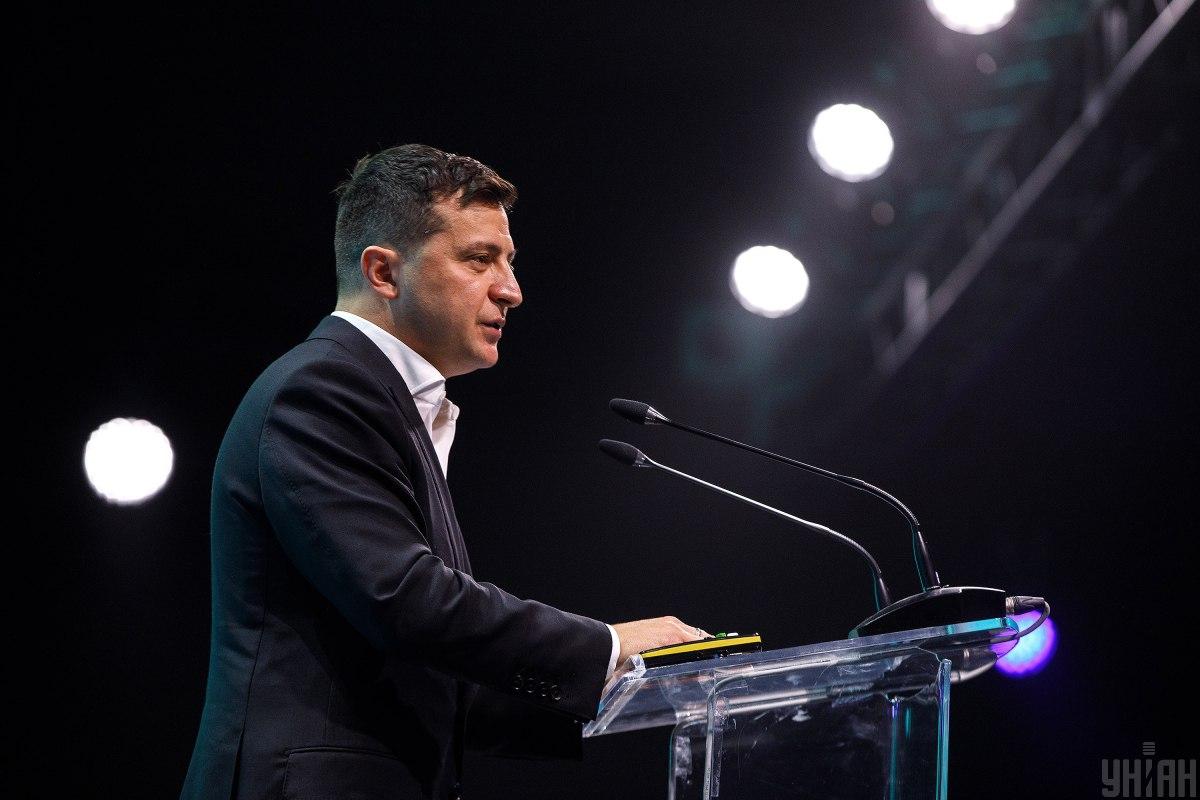 Photo from UNIAN
President Volodymyr Zelensky says an all-Ukrainian poll will be held on October 25, the day of local elections.
The statement came in a televised address to the nation, broadcast by a number of Ukrainian TV channels.
"Hi! I appeal specifically to you. Do you remember how we wrote together my campaign program in order to implement things that you need, that every citizen of Ukraine needs? It was a demo version of will of democracy, while its real implementation became our common goal," Zelensky.
Now the parliament is set to consolidate this mechanism at the legislative level, according to the president.
"Agree, the right of the Ukrainian people to their own opinion is sacred, it doesn't need any blessing on the part of politicians, and nothing will hold us from simply having a frank talk," Zelensky said, appealing to Ukrainians.
"On October 25, at the polling station, I will ask you five important questions on what we discuss in the streets, in our kitchens and on the internet, what we argue about with our friends, parents, or taxi drivers, about which we've never been asked. The five important questions to get your opinion, not that of politicians from high offices, not "independent" experts on TV shows, and not agents of other states. This is almost the first time in the history of independence that we ask: 'What do you think?' Why is your answer important? That's because things will be the way you decide because Ukraine is you. Sunday, October 25. Come and decide," Zelensky said.
Read alsoZelensky names condition for holding local elections in occupied DonbasIn his address, the president stopped short of revealing the exact questions citizens will be offered to answer as part of the poll.
Local elections: Background
On September 5, preparations for the local elections, scheduled for October 25, began in Ukraine.
The Central Election Commission (CEC) preliminary recommended that such rules be adopted for the period of local election: social distancing, limitations on the number of people around the polling station's desks where ballots are issued (no more than four persons at a time), availability of hand sanitizers, separate booths for persons with flu symptoms, and a ban on public events in indoor settings with the participation of candidates running for local governments.
People not wearing face masks will be allowed to vote, but police will be entitled to fine violators of the quarantine rules.