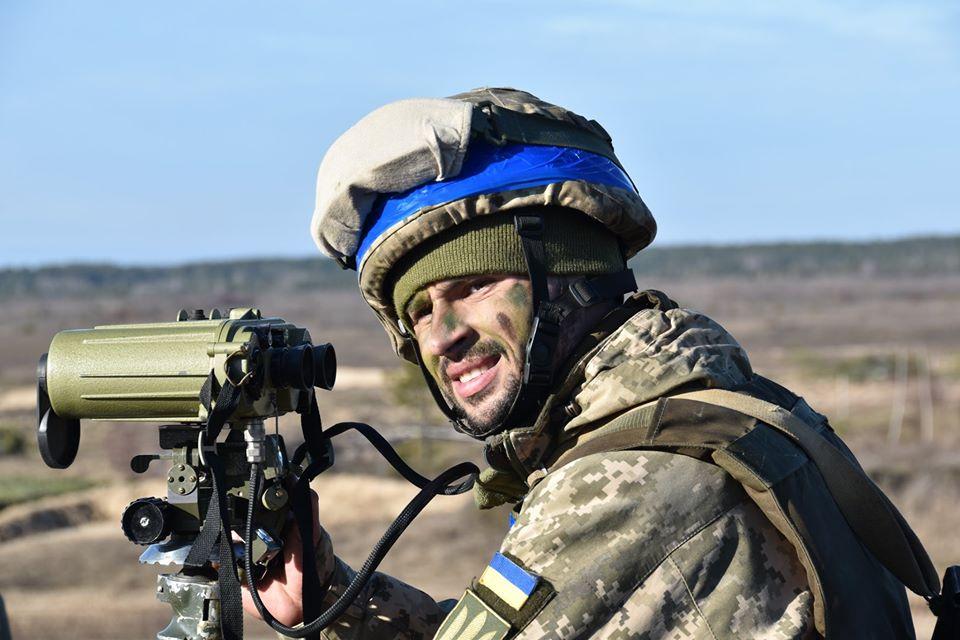 Facebook / GeneralStaffUA
Learning English is becoming an integral part a new military culture being introduced into the Armed Forces of Ukraine, based on Euro-Atlantic values and principles.
In the new system of professional military education, English language testing will become mandatory, the press service of the defense ministry reported.
"The need for personnel to learn English is one of the main aspects of achieving interoperability with NATO structures," the Ministry of Defense said.
The Ministry of Defense noted that the military with knowledge of English will be able to participate in international missions and training sessions abroad.
Read alsoNATO says new bill on SBU requires further workMilitary universities and other profile educational facilities are introducing a unified curriculum "Foreign Language" in this regard.
"Also, the U.S. government is implementing a project to supply new language labs, textbooks, and manuals," the statement said.
Ukraine and NATO: Background
The Alliance has recognized Ukraine an Enhanced Opportunities Partner. The status is part of the Partnership Interoperability initiative, which aims to maintain and deepen interaction between the Alliance and partner states that have made significant contributions to NATO-sponsored operations and missions.
From now on, Ukraine will benefit from tailored individual capabilities to support its contributions. In particular, this provides for expanded access to programs and exercises on the interoperability of troops.
Thus, Ukraine has become one of the six NATO Enhanced Opportunities Partners along with Australia, Finland, Georgia, Jordan, and Sweden. Each Partner has an individual relationship with the Alliance, which is based on areas of common interest.
Ukraine's status does not mean an early decision is to be made on NATO membership. NATO members continue to encourage and support Ukraine in the implementation of reforms, including in the defense and security sectors, civilian control and democratic oversight, and the fight against corruption.