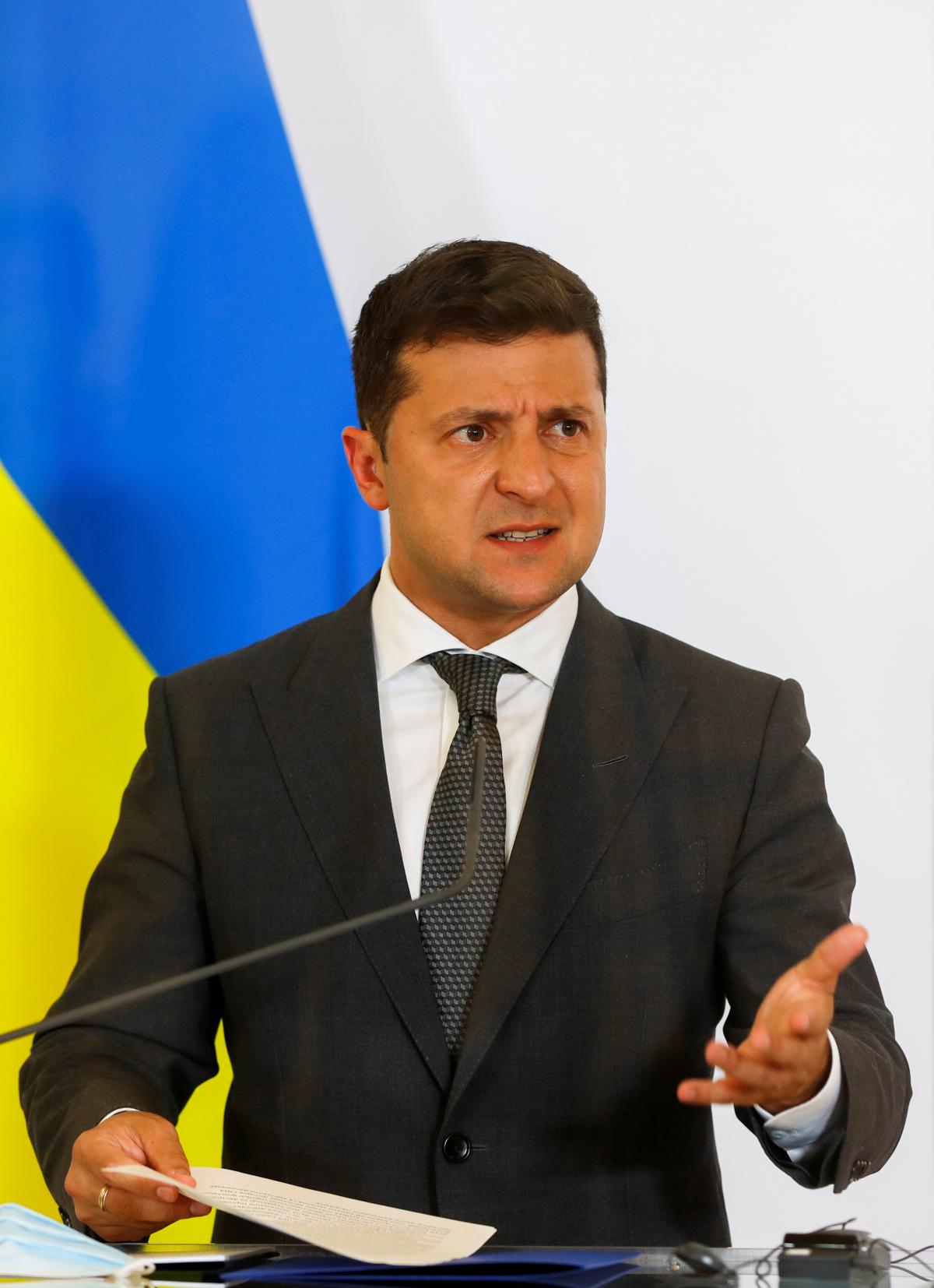 Zelensky announces this at a meeting with Austria's Federal Chancellor / REUTERS
Ukrainian President Volodymyr Zelensky has condemned a recent attempt on Russian opposition leader Alexei Navalny's life with the use of a chemical nerve agent from the Novichok group.
He announced this at a joint press conference with Austrian Federal Chancellor Sebastian Kurz in Vienna, Austria, on September 15.
Read alsoMFA Ukraine calls for Russia sanctions over Navalny poisoning
The event was broadcast live on the Facebook page of the President's Office.
"We indeed share the opinion as for [the case of] Mr. Navalny and condemn the attempt on Mr. Navalny's life. The entire world, as it seems to me, [and] we are waiting for more detailed things about that attempt. We expect them to appear in the near future," Zelensky said.
Navalny poisoning: Background
On August 20, Russian opposition politician Alexei Navalny felt sick on board the plane he was flying from the city of Tomsk to Moscow. His rapidly deteriorating condition forced the captain to perform an emergency landing in Omsk. Two days later, he was evacuated from Omsk to Charite, a hospital in Berlin, Germany.
On September 4, it became known that experts from the German military's Institute for Pharmacology and Toxicology in Munich had found traces of a toxic substance from the Novichok group in samples of Navalny's blood, urine, and skin. European politicians have repeatedly called on Russia to investigate Navalny's poisoning.
On September 4, ambassadors of all 30 NATO member states at a special meeting called for an international investigation into the Navalny case.
On September 10, it was reported Navalny had made further progress in his recovery and was able to speak again.
On September 15, the politician's press secretary Kira Yarmysh said Navalny plans to return to Russia after his treatment in the German clinic is over.