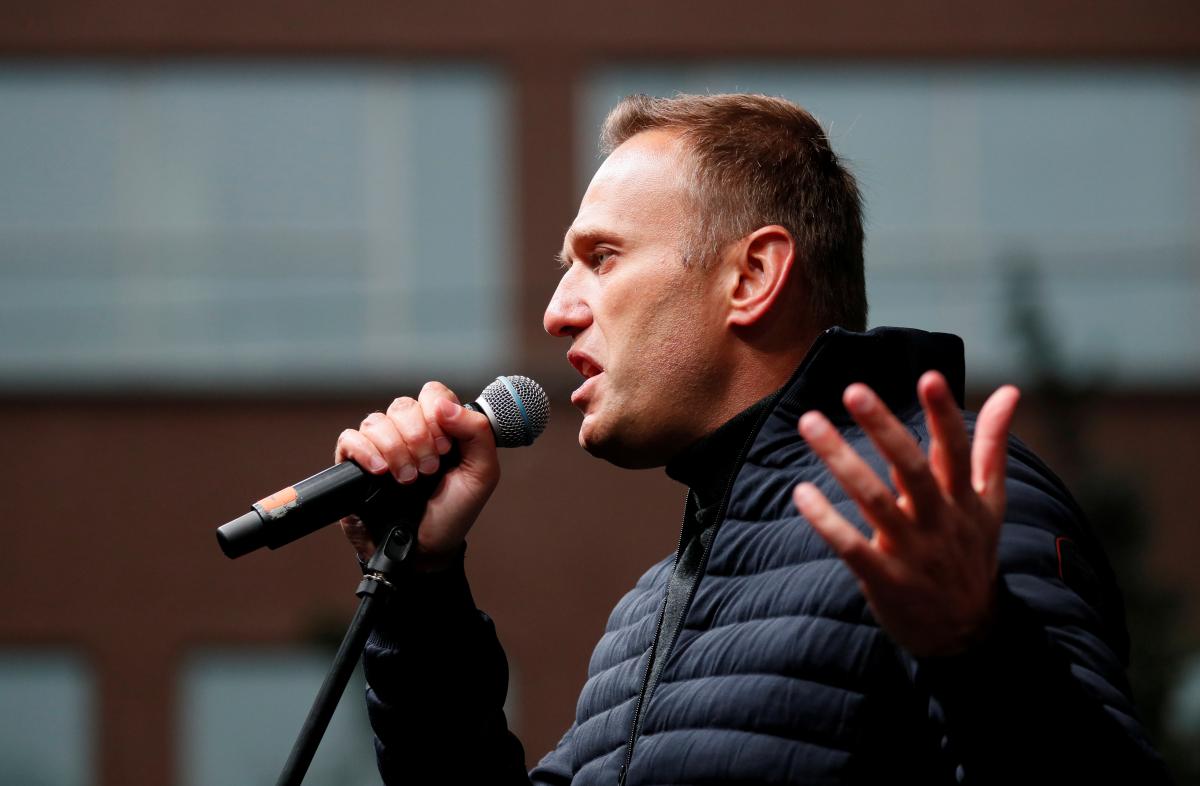 Navalny was poisoned with Novichok / REUTERS
Ukrainian President Volodymyr Zelensky says that Ukraine is ready to join international partners' sanctions against the Russian Federation over the poisoning of Russian opposition leader Alexei Navalny.
He announced this at a joint press conference with High Representative of the European Union for Foreign Affairs and Security Policy / Vice-President of the European Commission Josep Borrell in the wake of the 22nd Ukraine-EU summit in Brussels on October 6, according to an UNIAN correspondent.
Read alsoZelensky: European partners assure there's no threat to visa-free travel
"I have not yet seen the details of this case. First, I would like us to hear the details to be made public by the German side, and then Ukraine will, I am sure, join our international partners' sanctions," he said.
Navalny poisoning: Background
Russian opposition leader Alexei Navalny felt sick on board the plane he was flying from the city of Tomsk to Moscow on August 20. His rapidly deteriorating condition forced the captain to perform an emergency landing in Omsk.
Navalny was evacuated from Omsk to Berlin's Charite hospital on an ambulance aircraft for further medical treatment on August 22.
On September 4, it was announced that experts with the Bundeswehr laboratory had found traces of poison from the Novichok group in Navalny's body. In this regard, Berlin called on Moscow to explain the circumstances of the poisoning of the Russian opposition figure.
On September 10, it was reported Navalny had made further progress in his recovery and was able to speak again.
On September 14, French and Swedish laboratories independently confirmed Navalny had been poisoned with a chemical nerve agent of the Novichok group.
On September 23, he was discharged from Charite.
On September 25, Navalny's press secretary, Kira Yarmysh, said that the opposition leader would remain in Germany until the end of his rehabilitation course.
On October 1, speaking in an interview for Germany's Der Spiegel, Navalny said that Russian President Vladimir Putin was personally behind the attempt to poison him with Novichok. Navalny said he planned to return to Russia.
Russian law enforcement agencies refuse to open a criminal case over Navalny's poisoning.