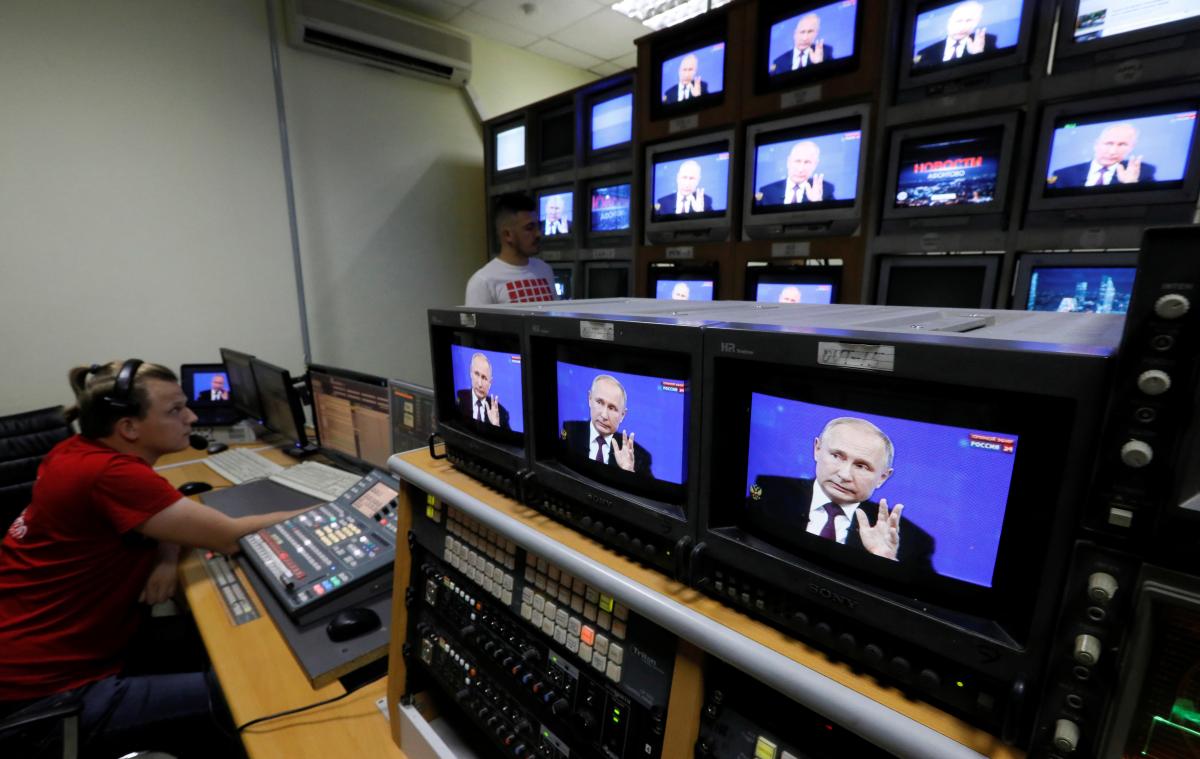 REUTERS
Minister of Culture and Information Policy Oleksandr Tkachenko has elaborated on steps he believes will help fight off the Kremlin's narratives.
In an interview with the Liga.Business, he said: "What do we see on the part of Russia? They constantly pursue information aggression against the country, spreading their ideological narratives and stuffing people with information so that people cease to think, because when they don't think, they stop talking."
"That is why we need dialogue," Tkachenko stresses. "And we can counter this with our strength. It lies in unity, peaceful stance, and dialogue, and this is how we're different from the aggressor."
Read alsoDeputy FM Bodnar: Russia used to seek control over Ukraine by waging hybrid warfare
Among strategies required, the minister says, there are those covering culture and heritage, as well as institutional changes through the launch of agencies, including those dealing with religion and nationalities' affairs. He also stressed the importance of art education and contemporary art.
As UNIAN reported earlier, Tkachenko assured that the Ministry of Culture would not be revising quotas for the Ukrainian-language media content.