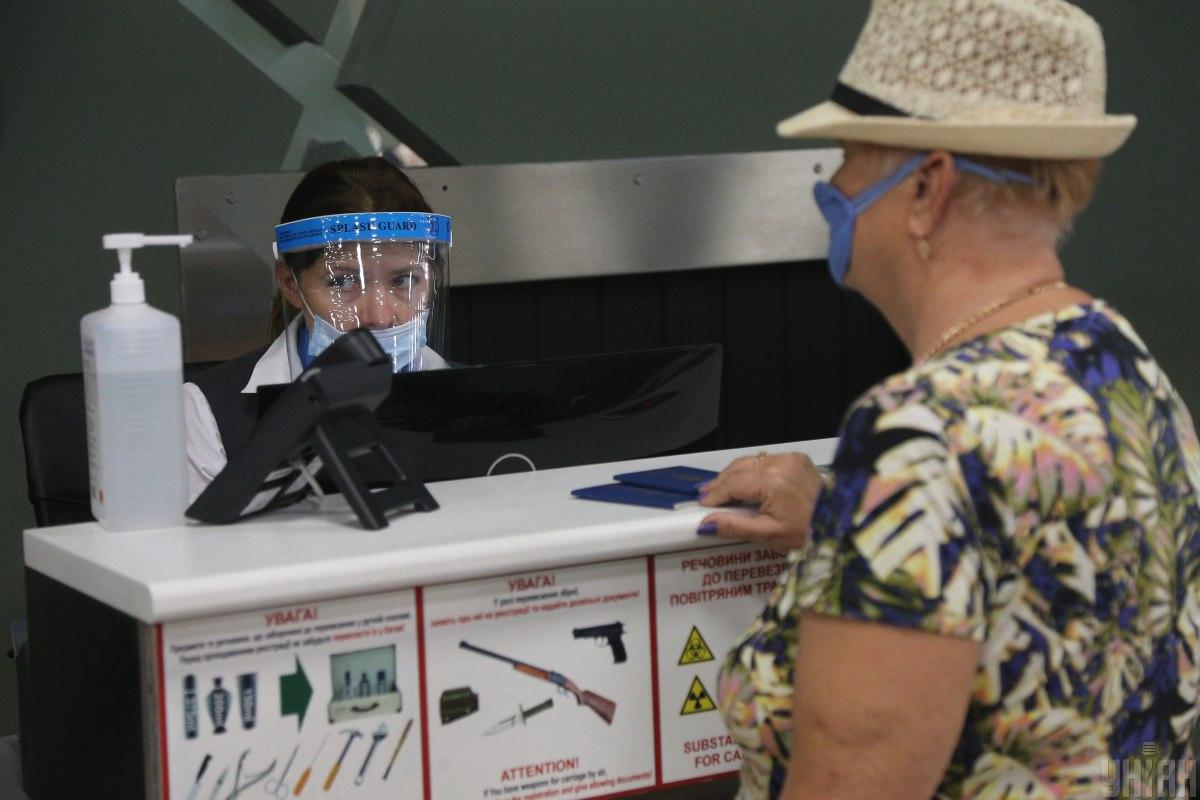 Photo from UNIAN
The Ukrainian Government intends to ban entry for citizens of countries put on the "red zone" list of states posing a COVID-19 threat.
The plan was voiced at the interdepartmental meeting chaired by President Volodymyr Zelensky, according to the President's Service.
The Government is already drafting regulations to this end.
Read alsoTeam Zelensky discuss "second wave" of COVID-19: 2,000 cases, up to 50 fatalities dailyThe President's Office explains the move with the rapidly growing rate of new COVID-19 cases reported worldwide.
At the same time, drivers of transit transport and representatives of humanitarian missions will be exempt from the ban.
Also, the officials agreed at the meeting that the entry rules for Belarusian citizens would not be toughened due to the ongoing tensions in the neighboring country. Moreover, Zelensky proposed that the crossing rules be facilitated for Belarusians.
The meeting also saw an agreement reached to prolong the adaptive quarantine until November 1.
Red and green zones: what are they?
From August 1, Ukraine adopted the European standards of zoning foreign countries according to the following indicators: the increase in new COVID-19 cases and the COVID-19 incidence.
In accordance with these indicators, the government forms red and green lists for travel. A country shall be assigned to the red zone if the COVID-19 spread rate over the past 14 days exceeds that in Ukraine and if the incidence over the past 14 days will exceed 30% against the previous such period.
Citizens of red zone countries upon their arrival in Ukraine are required to have medical insurance that will cover the cost of COVID-19 treatment, as well as a negative PCR test. If unavailable, travelers crossing into Ukraine shall go for self-isolation or observation.
Tourists from the green zone countries are only required to obtain medical insurance.
Upon arrival from red zone countries, travelers are required to undergo observation or take COVID-19 tests.
The latest zoning update was released on August 22, with Albania and Montenegro now included in the red zone list that totals 65 countries. Among them are the USA, Israel, Romania, Spain, Malta, Luxembourg, Monaco, etc.